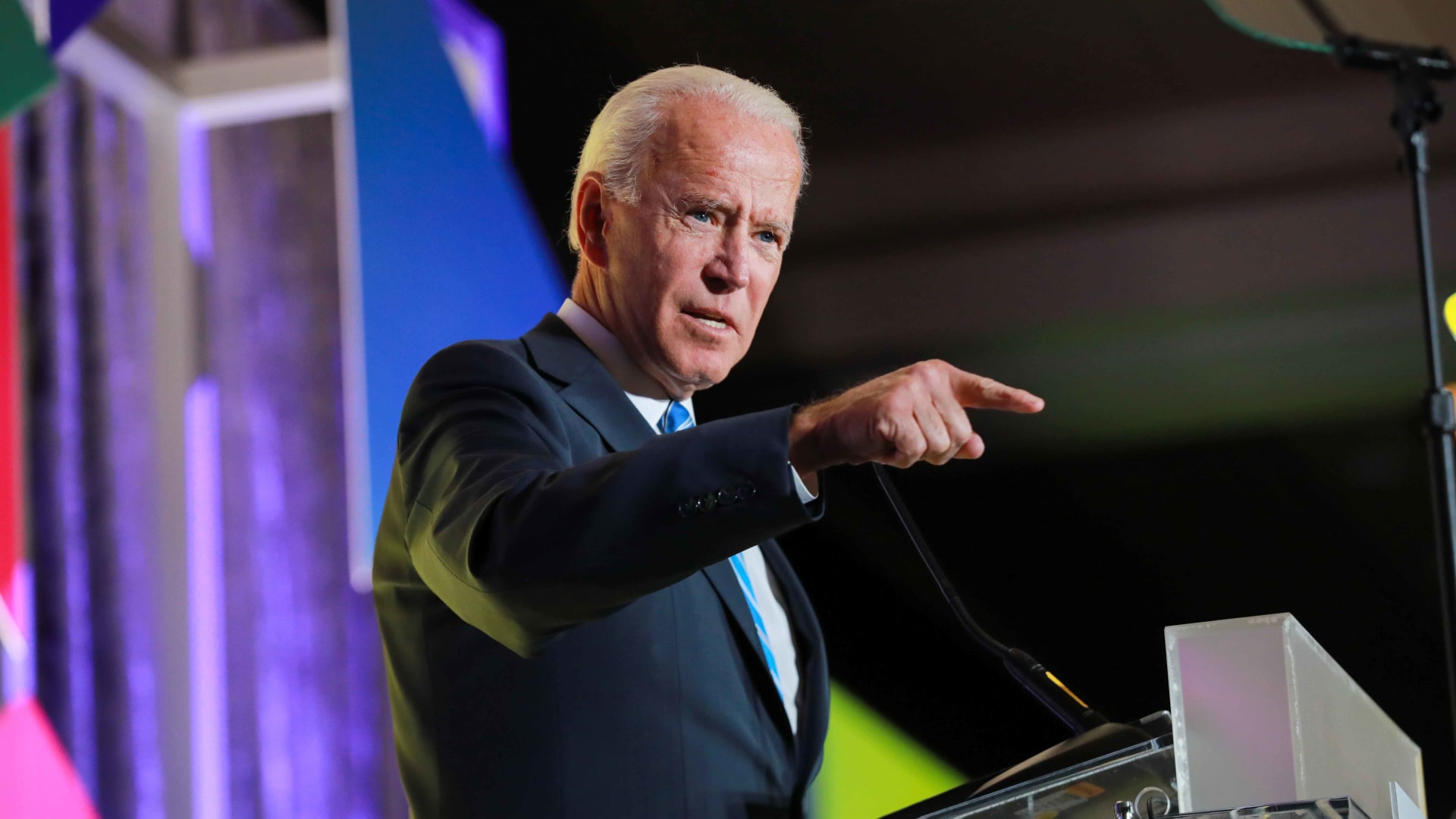 The interest in raising the federal minimum wage to $15 an hour by 2025, as President Joe Biden has proposed, has never been greater -- even as the timing couldn't be worse for America's small businesses.
Although the Senate moved to push through Biden's $1.9 trillion rescue plan without a stepped-up minimum wage increase, Democrats in the House are forging ahead. The latest legislative language coming out of House committees, which are reviewing the provisions that will make up the final text of the bill, now includes boosting the federal minimum to $15 by 2025. The federal minimum wage would bump up to $9.50 this year and increase in steps until it reaches $15 an hour in 2025. Currently, 21 states have a minimum wage no higher than the current federal minimum of $7.25.
Even if the provision doesn't make it in this version, a boost to the federal minimum, which hasn't budged since 2009, will likely be on the agenda later in Biden's tenure. So it may be wise to consider your options now.
Let's start with the bad news.
High wages could certainly cost some jobs -- and indeed some businesses. As the U.S. continues to grapple with the effects of a global pandemic, in which a third of America's small businesses have already shuttered, some that survived may find that contending with higher wages could push them over the edge.
This willingness to close up shop became apparent after Kroger, the Cincinnati-based grocery giant, announced it would shutter two stores in Southern California after the Long Beach city council mandated a temporary $4-an-hour hazard pay increase at grocery stores with at least 300 employees.
For companies that remain open, raising prices is one way to better afford to pay workers more. Doing so, however, could put small businesses at a disadvantage to bigger ones, which tend to be better capitalized and, as a result, can better absorb higher costs, says Karen Kerrigan, president of the Small Business & Entrepreneurship Council, a nonpartisan advocacy group in Vienna, Virginia. "Dramatically increasing the minimum wage and imposing other costs would disproportionately burden small businesses," she says, adding that the shock could also imperil the post-pandemic economic recovery. "We encourage the Biden Administration to listen to entrepreneurs as to how new costs and requirements will undermine economic recovery," she says.
Indeed, added pressure on businesses could extend pandemic-related job losses. While employment rates, as of December 20, 2020, were up 2.3 percent above pre-Covid-19 levels for workers making more than $60,000 annually, they were 22.5 percent below that level for those earning less than $27,000 a year, according to the latest stats from Opportunity Insights' Economic Tracker.
A recent Congressional Budget Office report confirms this. The nonpartisan federal agency estimates that raising the minimum wage to $15 an hour would cost 1.4 million jobs by 2025 and increase the deficit by $54 billion over 10 years, as the government would need to spend more on unemployment and health care benefits.
There is good news too.
The same CBO report suggests that a minimum wage increase would lift 900,000 Americans out of poverty by 2025. Besides being a heartening stat, fewer people living on the edge could reduce the need for government services like food stamps. In a 2013 study from economists at the University of California, Berkeley, the fast-food industry accounted for the largest share of workers utilizing public benefit programs, with 45 percent using government assistance.
And if people have more money, they might spend more. A 2020 study from Princeton University shows that providing low-wage workers with more money directly leads to increased consumer demand. That's because they quickly recirculate their wages, says Heidi Shierholz, senior economist and director of policy at the Economic Policy Institute, a nonpartisan think tank in Washington, D.C. Low-wage workers and unemployed people, she says, typically have "no choice but to spend immediately on necessities."
Workers who are paid more also tend to be more productive. They get to the job on time, maybe they stay later if needed. They're happier on the job, too. Suresh Naidu, an associate professor of international and public affairs and economics at Columbia University, notes that, typically, "higher productivity firms manage to -- in the face of minimum wage hike -- expand employment, their turnover falls, and they just become better jobs."
That's the case for Seattle Coffee Works, a chain of four Seattle-area coffee shops founded by Sebastian Simsch in 2006. After voluntarily boosting wages to $19 an hour in 2017, up from $12, Simsch says workers -- who now earn at least $22 an hour after annual wage increases -- are generally happier, turnover is nil, and productivity has shot through the roof. That's remained true even during the pandemic, which Simsch admits has been crushing for the business. The company is now relying on paycheck protection loans, as just three stores have reopened and only one store is producing significant revenue, he says. While Simsch had to let 20 staffers go, he transferred many of his remaining 15 workers to the company's new monthly coffee-subscription service and e-commerce coffee sales. "We're shipping 10 times as many packages as before the pandemic every day," says Simsch, who wants to get his headcount back up into the high 20s by the end of the year. "That's kept us afloat pretty well."
It's also worth noting that American workers are already more productive than ever. In a 2019 research paper, David Cooper, a senior economic analyst at EPI, writes that if the minimum wage had been raised at the same pace as productivity growth since the late 1960s, it would be more than $20 an hour today.
And you do have options.
Tim Ford, a partner in the commercial litigation employment practice at Einhorn Barbarito in Denville, New Jersey, urges businesses dealing with higher labor costs to utilize many of the same strategies that got them through the darkest days of the pandemic.
In other words, you may need to cut staff or, as Ford suggests, you might just reduce your hours of operation, as a number of big and small stores alike have done during the pandemic. That could mean operating for fewer hours each day or reducing the days of the week in which you operate. Analyze your costs and biggest revenue-producing hours, he says. "If labor costs are going to outpace what you're making, you may want to consider reducing the number of days you're open...or the hours you're open in a particular retail location."
There's also the longstanding premise that automation becomes more feasible as wages rise. Lots of companies got a major boost from technology during the pandemic -- whether that meant pushing more sales through a website or adopting touchless technology. So consumers are already largely acclimated to tech. A recent survey shows that 85 percent of shoppers have increased curbside pickup usage compared with pre-pandemic rates. While 91 percent of those polled said they miss shopping in stores, only 28 percent plan to increase in-store shopping in the next six months. (The survey was conducted in July and August 2020 by industry insights firm Incisiv and commissioned by omnichannel service provider Manhattan Associates.)
Naidu cautions, however, that automation may not be the panacea that you might think. "I would have thought, yes, [firms will increasingly automate] until about last week, when this paper came out," he says, citing a five-year study examining the impact of minimum wage increases at more than 10,000 McDonald's locations. The authors, Orley Ashenfelter, a Princeton University economist, and Štěpán Jurajda, an economist at Charles University in Prague, weren't able to say whether automation directly stemmed from minimum wage hikes -- even as touchscreen ordering increased to 75 percent of McDonald's in 2019, up from 20 percent in 2017. Instead, they could point to higher prices for Big Macs.
"This would be some of the cleanest context if that automation of fast food was going to happen.... They have the technology, they know how to use it, and yet you're not seeing it in response to the minimum wage," says Naidu. "Instead, they would rather raise the price of a Big Mac than introduce touchscreens in response to the minimum wage."
Feb 11, 2021