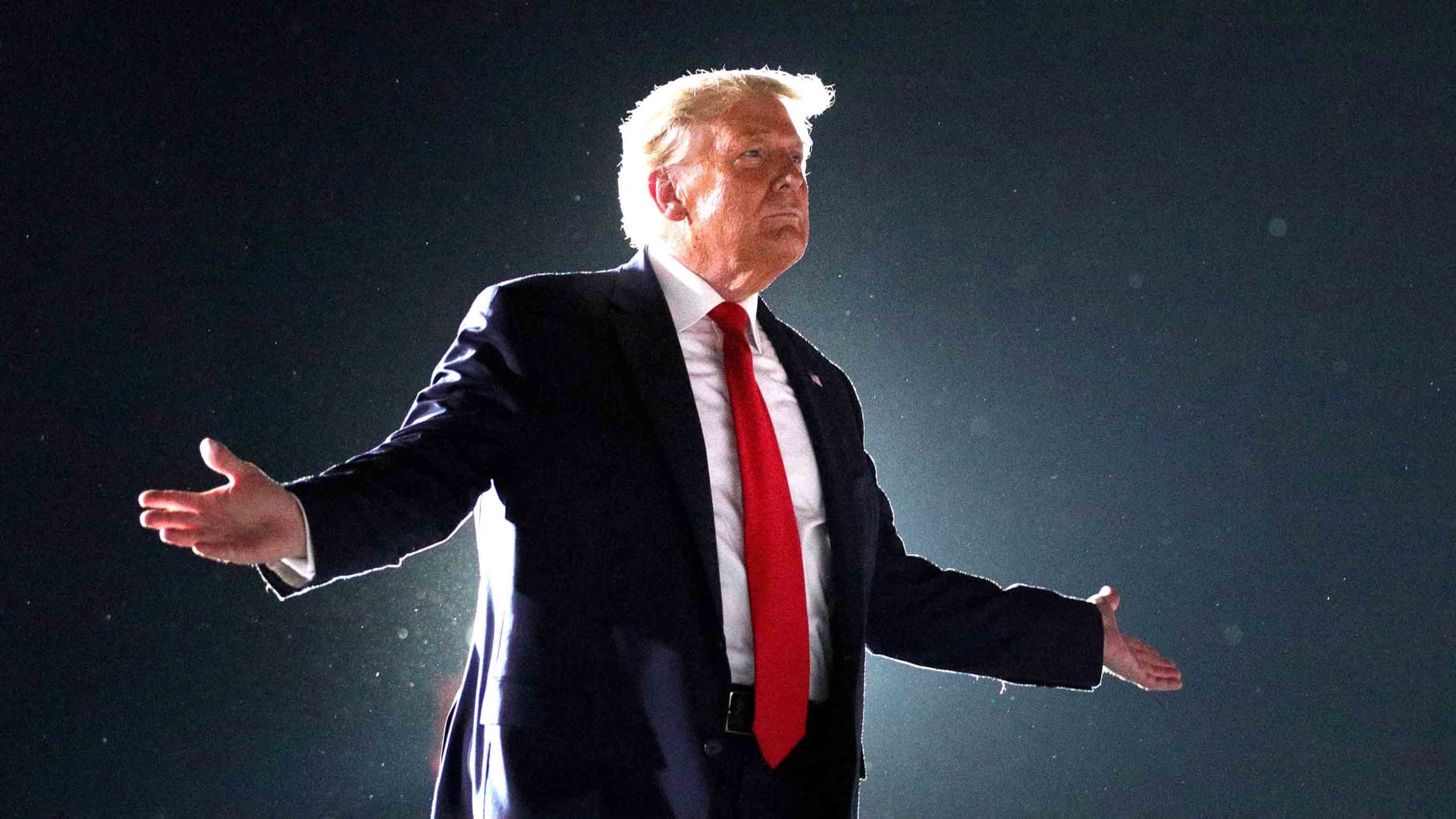 Update: A federal judge on December 1 set aside the two Trump administration policies noted in this article. The judge called the administration's emergency deployment of the policies "prejudicial." The Trump administration could appeal.
Entrepreneurs are still reeling a week after the Trump administration revealed an overhaul of the H-1B visa program, which will make hiring foreign workers more difficult and more expensive for U.S. employers.
On October 6, the Department of Labor (DOL) announced sweeping changes to wage standards--including a significant revision to the wage scale used by employers to price the salaries of high-skilled foreign workers. Simultaneously, the Department of Homeland Security (DHS) indicated it would boost degree requirements among those applying for the visa program, and amplify enforcement efforts to ensure compliance.'
The H-1B visa program has been a source of controversy over the years, as some employers have attempted to game the system--paying foreign workers less than what U.S. citizens in the same role might earn. Some employers in effect use the program to underpay guest workers.
The new rules are meant to discourage that behavior. Business advocates warn, however, that salary increases--while presumably overdue--could price out companies that depend upon these visas. And, if nothing else, the rule changes add a level of complexity to the H-1B process that few entrepreneurs are able to stomach at this unique moment in time.
"I live and breathe this stuff. I've been doing it for years, but I don't think I even understand everything," says Ximena Hartsock, the co-founder and chief operating officer of Phone2Action, a Rosslyn, Virginia-based software maker for digital grassroots advocacy. "It's just all so much that we're dealing with," she adds, noting the difficulty of operating amid a pandemic and a particularly bitter election cycle. Her 90-person company has six visa-contingent employees.
Like many tech companies, Hartsock's business relies on the H-1B visa program to help fill software engineering roles among other difficult-to-fill positions. In 2019, more than 139,000 H-1B visas were issued, with 85,000 going to businesses. Nearly 600,000 migrant workers who are employed in the U.S. hold H-1B status.
H-1B Program Changes, in Detail
Whether the program will remain a popular hiring tool for businesses--large or small--after the rules take full effect is still anyone's guess. The DOL changes are immediate, while the DHS rule changes don't kick in until December 7. Immigration attorneys aren't optimistic.
It's "horrifying, truly," says Susan Cohen, the founding chair of the immigration practice at Mintz, Levin, Cohn, Ferris, Glovsky and Popeo, a law firm in Boston. She notes that the wage-scale changes alone affect a variety of visa holders from H-1B, H-1B1, and E-3 visas. It also affects green card holders. "It's going to be a shock to employers."
Cohen suggests that the DOL wage-scale changes, which range from level 1 for entry-level workers to level 4 for seasoned professionals, could make hiring foreign workers too expensive for some employers that now rely on the program. The new rule stipulates that H-1B visa holders must be paid the higher of the prevailing wage or the actual wage paid to other employees with similar experience and qualifications.
So instead of basing an entry-level employee's pay on what U.S. workers in the 17th percentile earn for a similar job, the employer now, at a minimum, is required to pay workers an amount equivalent to what those in the 45th percentile earn. For level 2 jobs, employers must pay at the 62nd percentile, up from the 34th, and for levels 3 and 4, the scale jumps to the 78th and 95th percentiles, up from the 50th and 67th percentiles, respectively.
Cohen points out, too, that because the DOL rules went into effect on October 8--flouting the typical 30-day comment period--some employers may need to boost the wages of existing H-1B employees looking to renew their visas.
Meanwhile the new rules out of DHS narrow the definition of "specialty occupation," requiring that H-1B visa holders--save for fashion models--must have an advanced degree in the field in which they're applying to work. So someone who wants to work as a computer scientist or software developer would need an advanced degree in computer science or software engineering. A degree in a related field of experience doesn't cut it anymore.
The DHS also said it will reduce the length of stay granted to those applying for H-1Bs through third-party employers like staffing firms to one year, down from three years, which is the current standard.
Weighing the Consequences
While they sound severe, the changes had been expected. In 2017, the President first signaled the overhaul would be coming when he issued his "Buy American, Hire American" executive order, which called for the stricter enforcement of immigration and other laws governing the entry of workers into the U.S.
Indeed, the U.S. Citizenship and Immigration Services (USCIS), the agency tasked with administering the H-1B program, has taken a stricter approach to the visas in the past three years, according to Cohen. Among other things, the agency has been requiring a tougher adherence to degree specifications and increasing scrutiny of entry-level visa applicants. As the wage level for this type of visa is lower, employers may be tempted to misclassify workers as a level 1, instead of one that's more suitable.
For companies that are not gaming the system, the changes shouldn't even cause a ripple--and it certainly won't mean the U.S. will issue fewer H-1B visas, says Daniel Costa, director of immigration law and policy research at the Economic Policy Institute, a nonpartisan think tank in Washington. If you look at last year's data, more than 300,000 visa applications were filed at wage levels 3 and 4, notes Costa. "Most of the H-1Bs coming in at those wage levels are very skilled and talented workers who are being paid fairly," he adds. "There's so much demand for the H-1B that I don't think that changing these wage levels is going to lead to one fewer H-1B being issued."
The mix of companies vying for the visas could very well change. Ronil Hira, an associate professor of political science at Howard University, where he specializes in high-skilled immigration policies, points out that more restrictive rules could help reduce the number of H-1B visa applications that typically flood the system each year. And that could make it easier for companies to get an application through. The USCIS approved 388,403 H-1B initial and continuing employment petitions from about one million filings in 2019.
Hartsock agrees that the mix of companies will be different next year, but she sees the changes as a potential opening for giants like Amazon, Google, and Apple to increase their competitive advantage rather than the other way around.
Not only can these companies afford to pay more, they can also pay for alternative wage surveys, which may contain differing (as in lower) wage stats than those provided by the DOL. "The cost could be prohibitive for smaller companies like ours," and that's going to have far-reaching affects, says Hartsock. Namely, she expects that if getting a visa is more difficult, many skilled workers simply won't come to the U.S.--and that may make the search for technical workers even tougher.
"This ruling," Hartsock says, "makes the U.S. a less desirable place for international computer science students," whom she says her company relies on when she can't find domestic workers to fill technical positions. "We have a shortage of tech talent in the U.S. When that is addressed, we won't need people from overseas." Until then, she adds: "Countries like Canada will open their arms."
Oct 15, 2020