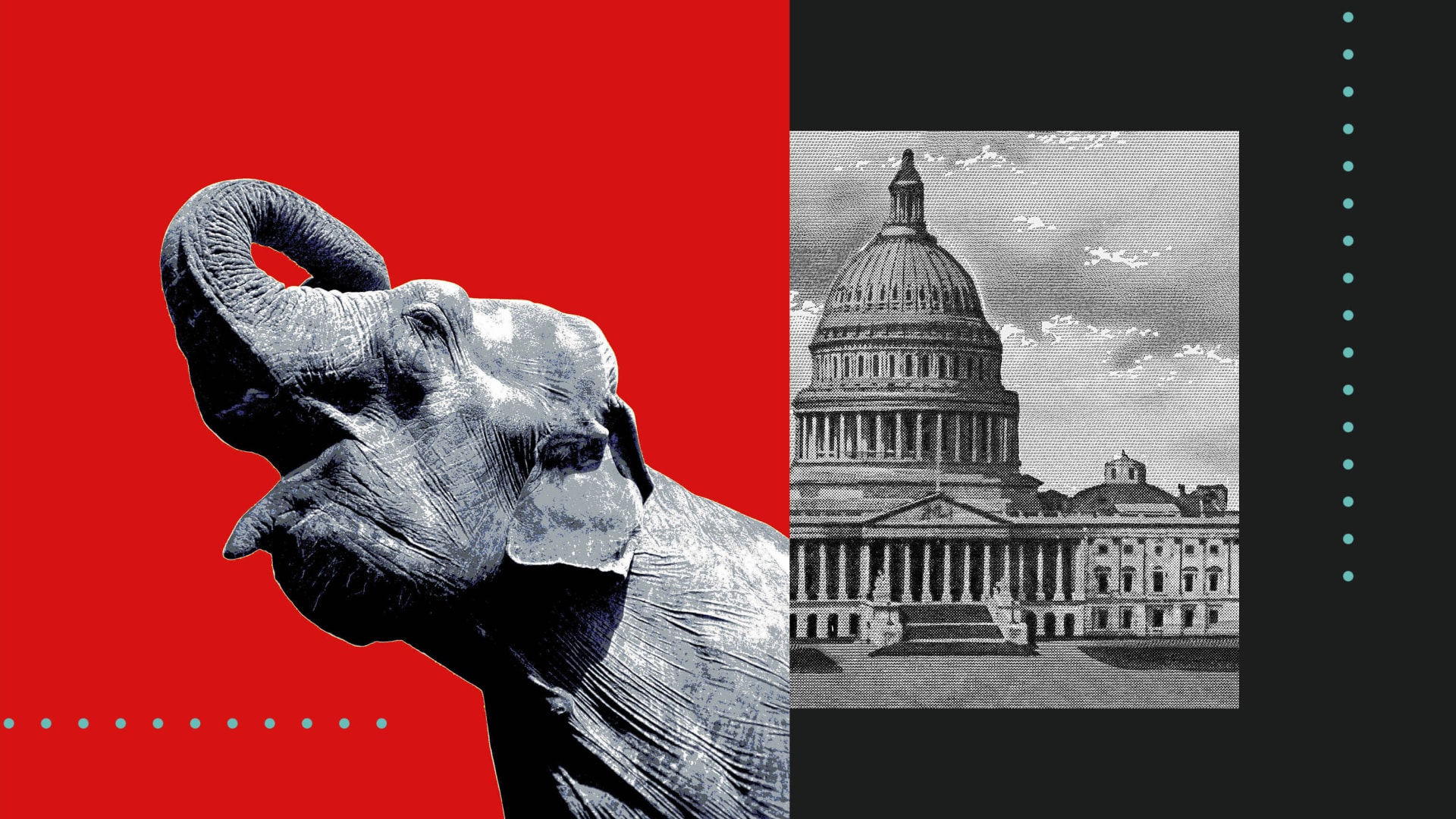 When Trisha and Patrick Riley reopened Harper's Restaurant and Brewpub in East Lansing, Michigan, in early June--after being closed for 12 weeks--the 950-capacity restaurant and bar remained open for just 12 days before they voluntarily shut its doors a second time.
Despite precautions like limiting the number of guests, posting warning signs, and making masks widely available, this Michigan State University hotspot couldn't fend off Covid-19. By June 23, the Ingham County Health Department had received word of 14 reported cases linked to Harper's; the number had spiked to 34 by June 24. To date, the number of cases linked to the bar and restaurant stands at 192. Of that number, 46 cases were secondarily related to the Harper's outbreak, according to ICHD public information officer Amanda Darche.
This second closing is the nightmare business scenario that the GOP hoped to avoid by proposing to enhance liability protections for businesses in its version of a Phase 4 stimulus bill, dubbed the Heals Act. The legislation would raise the bar for filing liability claims surrounding Covid-19. Rather than requiring plaintiffs to prove a company did not take reasonable care to prevent injury, sickness, or death on their premises--the current standard of liability--it would require them to prove that a company acted grossly unreasonably.
"They have to show that the exposure caused the plaintiff to contract the coronavirus," and that the business did nothing to prevent consumers from getting sick, says Robert Tauler, managing partner at Tauler Smith, a Los Angeles law firm specializing in commercial litigation. "That is a very, very difficult standard to meet," he says, adding: "It would basically cut any lawsuit off at the knees."
Expanding liability protections for companies is vital, say business advocacy groups, as it would have two benefits: It could shield businesses against a wave of coronavirus-related lawsuits, and potentially stem the rate of business bankruptcies during the pandemic. The thinking is thus: Companies currently sitting on the sidelines may feel more comfortable about reopening and as a result they'll stave off economic ruin.
The opposite is true, say Democrats. Existing law is prodding industries to improve safety conditions; undermining it could bring disastrous consequences.
The liability provision in the Heals Act became a breaking point in congressional negotiations over a Phase 4 bill and prompted Senate Majority Leader Mitch McConnell (R-KY) to adjourn the session. Even so, U.S. Chamber of Commerce's executive vice president and chief policy officer Neil Bradley says it's likely to remain a dominant issue, should lawmakers come back to the table. "I'm very confident that some form of safe harbor will be included in any final bill."
Even if these reforms don't pass, it's important to note that the current bar in liability cases is already high, says Robert Litan, an attorney and nonresident fellow at the Brookings Institution. "In the real world, it is very difficult for a consumer to prove that he or she contracted the virus from being at a company," he says, adding that workers face a similar causation issue. "Even workers who spend all day at work can contract the virus from their family members, friends, etc."
What's more, employees at some, typically large, companies may be limited in seeking legal redress if they have signed arbitration agreements. In such instances, claims go to arbitration rather than the courts. Employees might also find that forums for their legal claims are limited. Workers are typically required to file claims with state workers' compensation agencies, which may go before an administrative law judge. An employer's insurer may defend the claim and/or negotiate a settlement, which is typically limited to a portion of a worker's salary, payment of medical bills, and disability compensation.
That doesn't mean companies can afford to be lax about safety. "Employers don't get to just sit back and say 'OK, workers comp; we're covered,'" says Nicholas Reiter, co-chair of the national labor and employment practice at Venable, a law firm based in Washington, D.C. "If they're not protecting their employees, they can be hauled into court for an injunctive relief claim." In these cases, employers may be barred from engaging in the harmful practices and be required to improve safety conditions.
Reiter notes a recent example of employees at three Chicago McDonald's locations. In May, the workers sued McDonald's Restaurants of Illinois and a franchise owner for alleged inadequate social distancing training and weak mask enforcement practices. In late June, a judge partially granted employees' preliminary injunction seeking safety improvements, while also absolving McDonald's Corp. and McDonald's USA from liability, as they don't own the restaurants in question.
In a statement provided to Law360, a McDonalds USA representative defended the company's commitment to safety, noting that McDonald's had enhanced 50 of its processes during the pandemic to keep employees and customers safe.
While safe harbor remains an open question, the predicted wave of Covid-19 liability cases has yet to surface. Of the more than 4,270 Covid-19-related lawsuits filed since the pandemic kicked off in the U.S., 428 cases involve labor and employment issues. As of August 13, just 279 cases were brought by consumers according to Washington, D.C.-based Law firm Hunton Andrews Kurth, which is tracking the cases. Other complaints the firm is tracking range widely from contract disputes and civil rights violations to securities litigation and miscellaneous tort issues like defamation and libel.
It's also unclear if the Rileys themselves are facing any personal injury claims as a result of the outbreak at Harper's. Several calls and emails to the bar and restaurant, which remains closed, and the owners' attorney, Kelly Allen, were not returned.
Aug 18, 2020