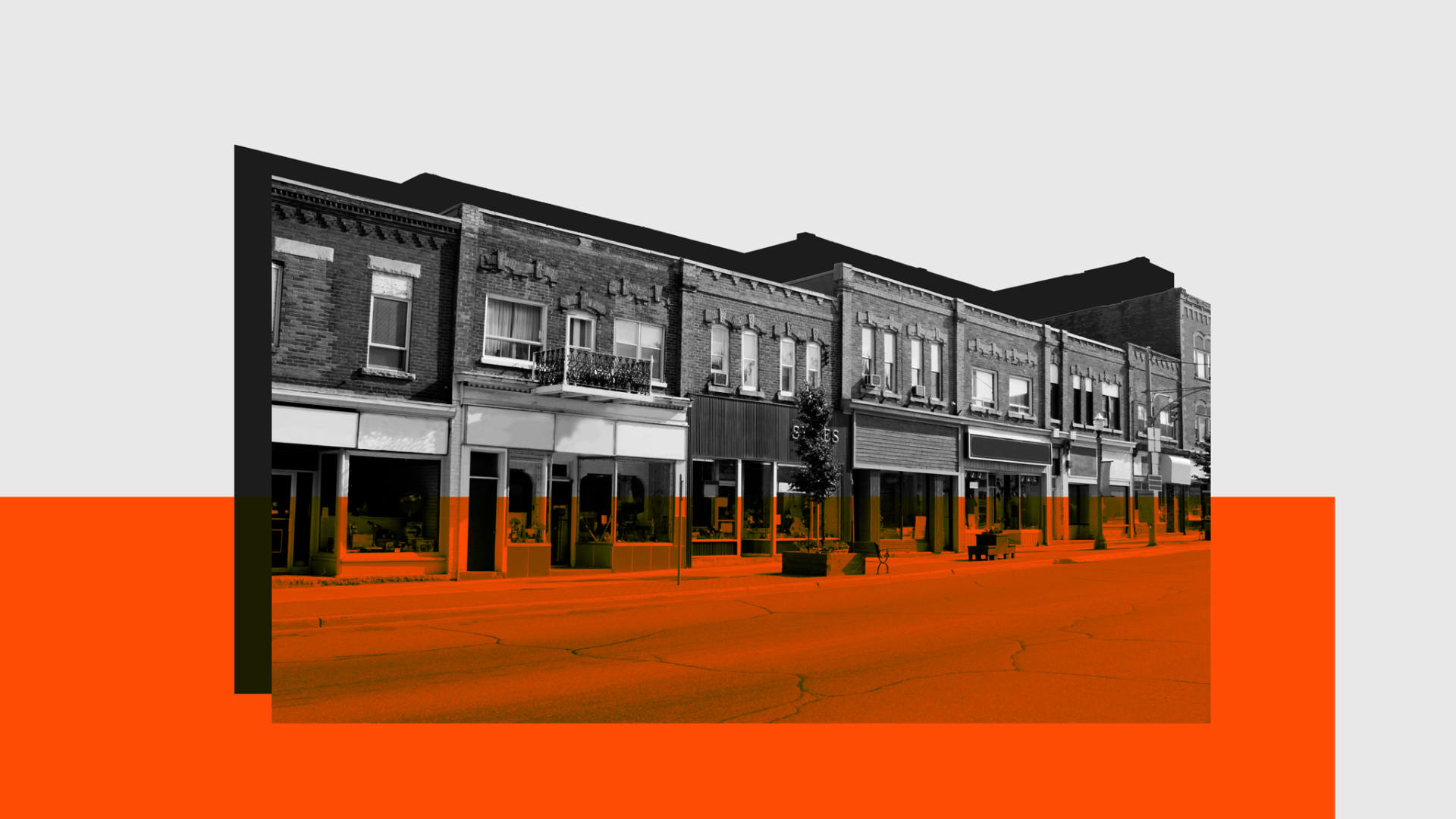 With stimulus negotiations having hit a wall, business owners and trade groups are increasingly shining a spotlight on the Federal Reserve's Main Street Lending Program, a loan offering for small and midsize businesses that were in good financial standing prior to the pandemic. And the added scrutiny is revealing more of its apparent inadequacies.
Formally announced on April 9 and enacted on June 15, the Fed's Main Street Lending Program (MSLP) was expected to support up to $600 billion in low-interest loans aimed at companies with as much as $5 billion in annual revenue or fewer than 15,000 employees. To date, just 248 loans worth about $2.4 billion have either been booked or are in the pipeline, according to Eric Rosengren, head of the Federal Reserve Bank of Boston, which is in charge of administering the MSLP.
That's 0.4 percent of the expected $600 billion outlay--and just plain unacceptable, say entrepreneurs and representatives of business advocacy groups. What's more, they say, the latest changes the Fed made to ameliorate the flaws of the program don't go far enough.
"Almost no money has been lent out at all, which tells you there's a problem with MSLP; businesses don't have access to it--particularly any business that has significant real estate holdings or any debt," said Chip Rogers, president and CEO of American Hotel and Lodging Association, a hospitality industry group. He made those comments at a panel discussion on September 18 addressing the needs of his constituents.
While a company can indeed have debt and still access the MSLP, it can't have undrawn available debt that exceeds varying levels of its adjusted 2019 EBITDA, or earnings before interest, taxes, depreciation, and amortization. For two of the three programs focused on businesses, companies are required to not exceed six times adjusted 2019 EBITDA. The third offering caps company debt at four times 2019 EBITDA. Companies with significant real estate holdings may not have access to the MSLP because the Fed doesn't currently offer asset-based lending. What's more, hoteliers may have prior lending arrangements that prevent additional indebtedness or require lender consent to take on new loans, which can be difficult to obtain.
Rogers further noted the relative ease of making changes to the program, versus getting a brand-new stimulus bill passed. "If they were simply to revise the rules of the MSLP to allow more businesses access to it. That can be done tomorrow; it wouldn't even take congressional action," he said.
Federal Reserve chair Jerome Powell, too, had been considering some adjustments, as he indicated in a speech on Wednesday, September 16. "We're continuing to work to improve Main Street, to make it more broadly available, make it available pretty much to any company that needs it. And that can service a loan," he said. Then Friday hit with another thud.
The Fed on September 18 announced a series of modest program adjustments, mostly pertaining to dividend payments and other administrative issues. It also adjusted the wording on how banks should weigh the current financial conditions of borrowers. In the updated guidance, banks are now encouraged to make lending decisions based on a borrower's pre-Covid-19 conditions and post-pandemic prospects. Originally, the guidance stated that banks should follow their normal lending protocols when making Main Street loans, which practically guaranteed that any business experiencing losses during this period would not qualify.
The tweaks will do little to stem the damage, however, says Ami Kassar, the founder and CEO of MultiFunding, a small-business loan adviser in Ambler, Pennsylvania. "While they effectively and theoretically took the punishment away for making bad loans, they didn't change any of the incentives," he says. In other words, although 600 banks have signed up for MSLP so far, there's still little reason for them to offer the loans--least of all to struggling small businesses.
Case in point: MSLP's fee structure discourages lenders from taking on smaller borrowers. Here's how the fees work for two of the three business-focused MSLP facilities: Lenders typically require borrowers to pay 2 percent of the principal loan amount at the time of origination, which can be capitalized into the loan. Lenders then pay the MSLP 1 percent of the loan's principal. (Fees for the third program are 25 basis points lower.) The MSLP will further pay lenders 25 basis points of the principal amount--but only on their 5 percent participation--per year for each year they service the loans. Banks making MSLP loans need only keep 5 percent of a loan's value on their books. The rest will get sold to a special purpose vehicle, housed by the Fed.
So, in effect, banks make just 1 percent on the loans they fund at the outset and a fraction of that amount for the loan's duration. That means lenders have a predilection toward funding larger business borrowers. The average loan size is $9.7 million. The minimum loan size available across all of the MSLP facilities is $250,000.
Without significant changes to the incentive side of the program, Kassar says, "It's hard for me to imagine this will move the needle at all."
And that's not even factoring in business owners' potential distaste for the program. Maxine Turner, founder of catering and live event-space company Cuisine Unlimited, for one, said more loans aren't necessarily something her business needs. When the coronavirus first hit, Turner's Salt Lake City-based business lost $1.5 million in booked revenue overnight. She noted further that while the company had planned to generate $5 million in revenue for the year, it'd be lucky to get $700,000. "Small businesses of my size are very reluctant to take on additional debt," says Turner, who noted her participation in the U.S. Small Business Administration's Economic Injury Disaster Loan (EIDL) program, which offers working capital loans with interest rates of 3.75 percent and 30-year maturities. "We would not do anything more than what we've already done unless they did a revision of EIDL and reduce down that rate of interest," she says.
Chuck Morton, partner and co-chair of the corporate group at Venable, a Washington, D.C.-based law firm, suggests reserving judgment on the program just yet. "I'm guardedly optimistic that there will be more [changes] to come. I do think there could be some other things that could be done to make it more borrower friendly," he says, citing MSLP's well-known restrictions on borrowers. Among others, there are limitations on executive compensation and a requirement that companies make "reasonable efforts" to retain their employees during the loan term, which may make the financing option less palatable for some businesses.
"I was pretty pessimistic about the program from the beginning, and some of the restrictions on the borrowers make it unattractive as a loan of first resort," says Morton, but he notes that as economic conditions worsen, which is a real possibility in the absence of additional stimulus, the program could become more popular. "As things get more sober, [the MSLP] may emerge as a more attractive alternative."
Sep 23, 2020