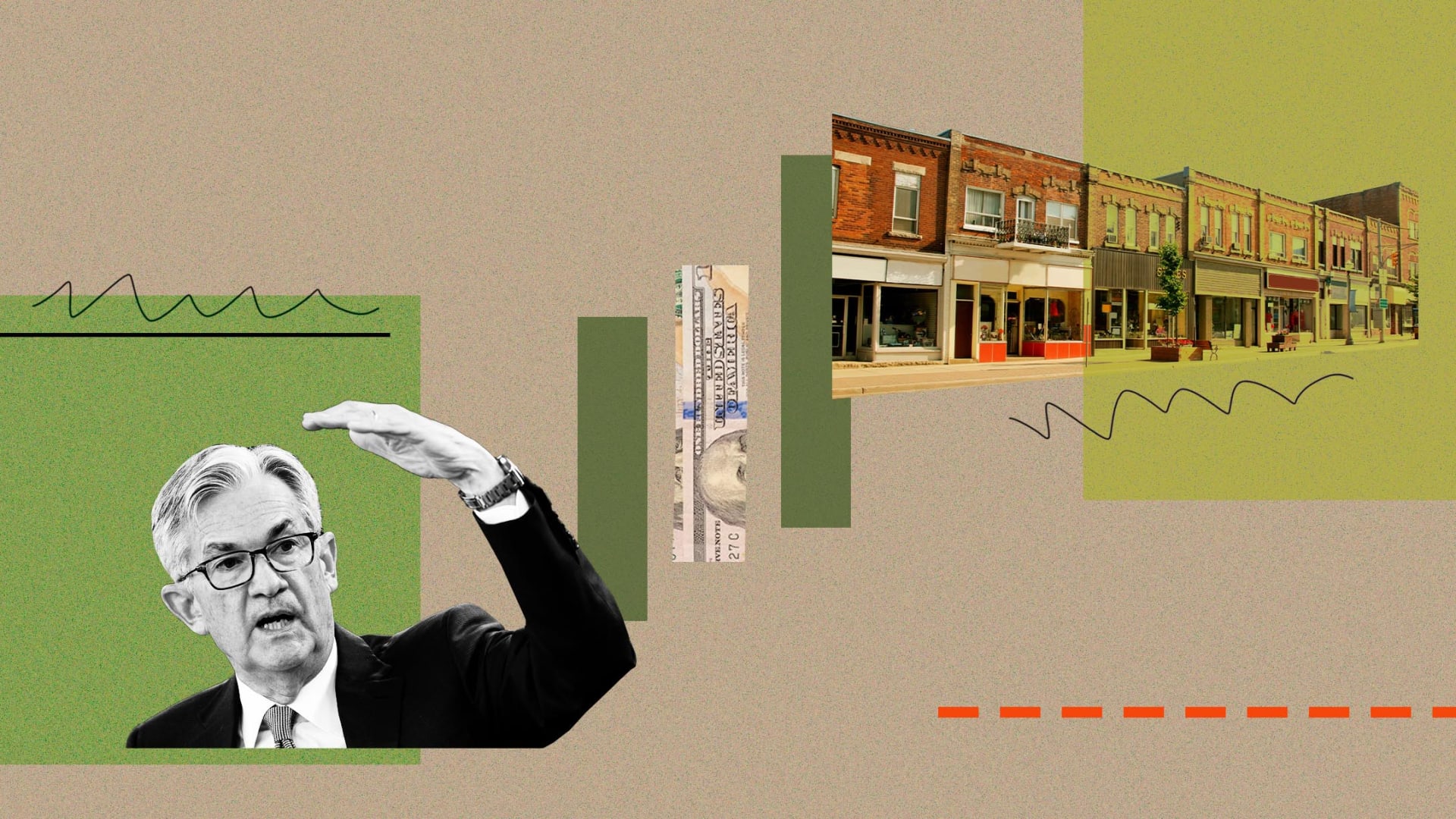 The Federal Reserve has clearly been working overtime during the coronavirus crisis--just not enough for small businesses.
The U.S. central bank on August 27 announced it would no longer raise its benchmark interest rate based on the prospect of inflation; it will instead wait for proof of higher prices before acting. The move, a major shift in Fed policy, could usher in a longer period of lower rates and marks yet another example of how the Fed continues to use all the tools at its disposal to prop up the economy.
Since the start of the pandemic, the Fed's actions have boosted both the housing and stock markets--the latter to record heights. Short-term interest rates were cut twice, to near zero, in March. The Fed has also purchased trillions of dollars of assets, which now include student loans, car loans, and small business loans.
The central bank's ability to stave off economic calamity among the nation's smallest businesses has faltered, however. With states either running low or out of Cares Act funding and the Paycheck Protection Program no longer operational, the Fed is one of the few institutions still able to make a difference for small businesses--if only its only small- and midsize-business-focused coronavirus aid program truly worked for them.
Formally announced on April 9, the Fed's Main Street Lending Program (MSLP), which is funded with $75 billion from the Cares Act, was initially expected to support up to $600 billion in low-interest loans aimed at companies that have up to $5 billion in annual revenue or fewer than 15,000 employees.
The MSLP, which is open to companies that were in good standing prior to the pandemic, requires the banks, savings associations, and credit unions facilitating the five-year term loans to retain a 5 percent share, with the remainder sold to the Main Street program. In other words, the Fed's total outlay as of mid-August is just $814 million. At that pace, it's unlikely to hit the $600 billion lending goal, even though the MSLP was recently extended through December 31 from its previous end date of September 30.
Dashed Expectations
"I don't think they're even going to come close to it," says Ami Kassar, the founder and CEO of MultiFunding, a small-business loan adviser in Ambler, Pennsylvania. There are too many design flaws in the program for it to be truly useful for small or even midsize businesses, he says. Those issues, he adds, go well beyond the known program restrictions--such as limitations on executive compensation and the requirement that companies make "reasonable efforts" to retain employees during the loan term. These restrictions had long been viewed as making the loans potentially unpalatable for some businesses.
It all boils down to incentives. While the Boston Fed confirmed that more than 550 lenders signed up for the MSLP, Kassar suggests they may be reluctant to actually make the loans to many small businesses--especially if those companies suffered significant losses as a result of the pandemic. "Why would [lenders] go to the trouble of lending to a company that is down so much?" asks Kassar. He adds that banks might want to make these loans to existing customers to help shield their own exposure to would-be defaults, but new loans would be a harder sell.
There's also a disconnect between the Fed's guidance and the expectations of the program, which is designed to provide support to businesses dealing with financial strain tied to the pandemic. The Fed specifically instructs lenders to underwrite the loans based on their own creditworthiness standards. And therein lies the disconnect: "There's no bank in the world, in its regular underwriting capacity, that is going to lend to a company that is down 60 percent," says Kassar. "That in itself creates confusion."
Finally, MSLP's fee structure discourages lenders from taking on smaller borrowers. Here's how the fees work for two of the three business-focused MSLP facilities: Lenders typically require borrowers to pay 2 percent of the principal loan amount at the time of origination, which can be capitalized into the loan. Lenders then pay the MSLP 1 percent of the loan's principal. (Fees for the third program are 25 basis points lower.) The MSLP will further pay lenders 25 basis points of the principal amount--only on their 5 percent participation--per year for each year they service the loans. So in effect, banks make just 1 percent on the loans they fund at the outset and a fraction of that amount for the loan's duration. That means lenders have a predilection toward funding larger business borrowers. The average loan size is nearly $10 million. The minimum loan size available across all of the MSLP facilities is $250,000.
Cleaning Up Main Street
Reforming the program could help improve its efficacy, suggests Matthew Kulkin, a partner and co-chair of the financial services group at Steptoe & Johnson, a law firm in Washington, D.C. The Fed could, for instance, share more of the interest charges with lenders, making the MSLP more financially attractive.
The Fed could also sweeten the MSLP's terms for borrowers. "Companies that participated in the PPP are going to need support later this summer," says Kulkin. That's because Congress still hasn't moved on its Phase 4 stimulus bill, which was expected to extend the PPP or adapt it to allow businesses another shot at the program. "I wouldn't be surprised if we saw changes to Main Street that make it either more attractive and/or more accessible--smaller loan sizes, fixed interest rates, longer loan terms, an asset-based lending formula rather than an earnings based approach. Those things would probably increase the demand and the interest."
Still others suggest the Fed ought to adopt a new program devoted entirely to small businesses, a so-called mini main street. In June, fintech lender Funding Circle said it proposed a facility for smaller companies, with a minimum loan size of $50,000. The offering would possibly include other lending criteria such as FICO scores, as well as factor in a business's cash flow as opposed to its earnings.
"We've had about four calls with the San Francisco Fed," Ryan Metcalf, Funding Circle's head of U.S. regulatory affairs, told Inc. in July. "It makes complete economic sense," he adds. "I expect that they will move on this." Now would be a good time.
Aug 28, 2020