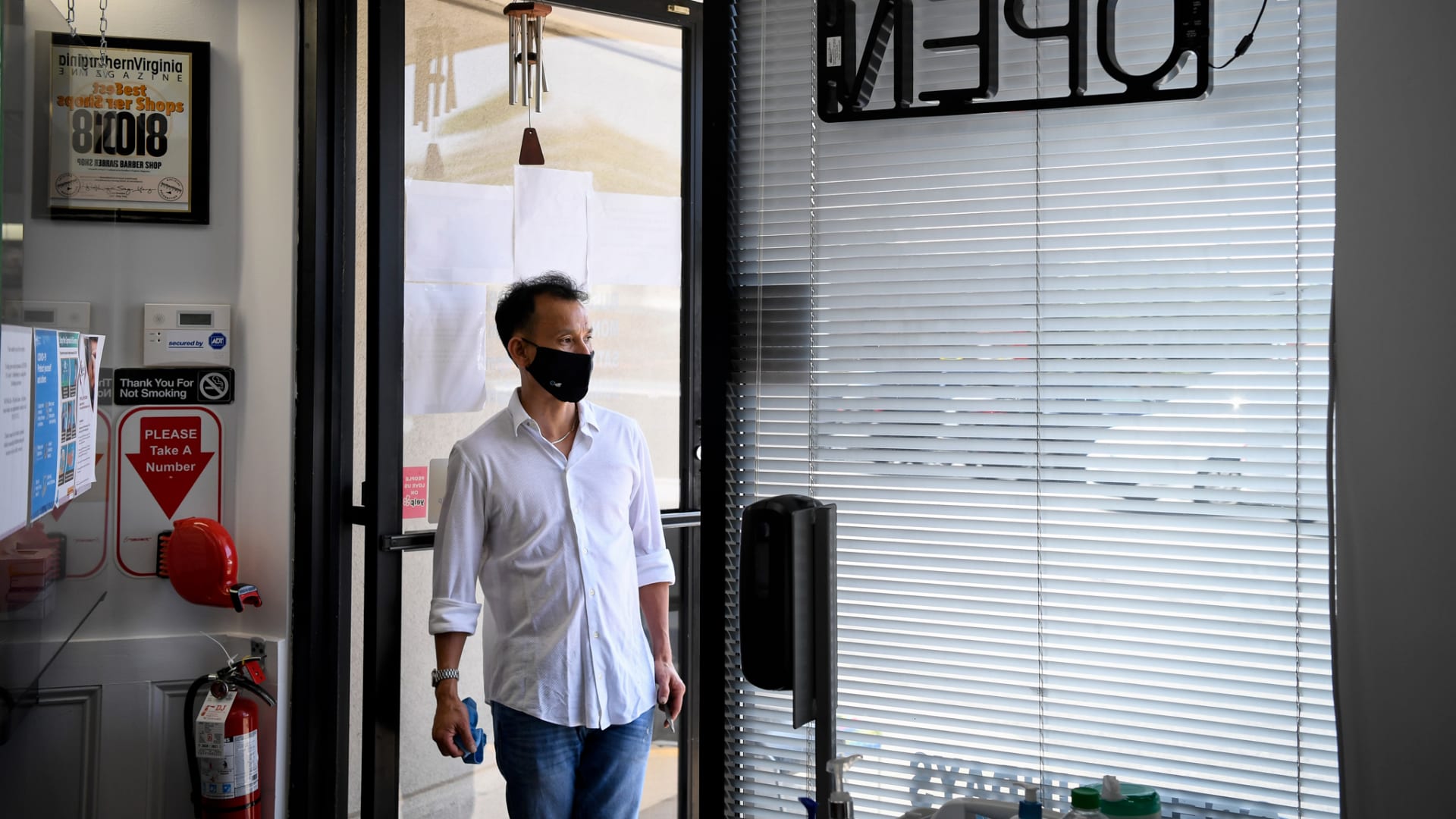 A bipartisan group of lawmakers unveiled a $908 billion stimulus proposal on Tuesday, in a last-ditch effort to get a bill passed this year.
The group, dubbed the "problem-solvers caucus," which includes senators Joe Manchin (D-W.Va.), Mitt Romney (R-Utah), and Susan Collins (R-Maine), offered a framework for an emergency-relief funding bill meant to aid individuals and small businesses through April 1.
Specifically, the proposal includes a temporary suspension of Covid-19-related lawsuits at the state or federal level to give states enough time to enact their own protections, should they want to do so. "Liability protection is critical," said Romney at a press conference, at which he encouraged states to adopt protections directly. "If I were a CEO, I would never think about putting a new business in a state that doesn't have liability protection for Covid." While Democrats have opposed blanket immunity as an opportunity for employers to create unsafe workplaces, this effort is seen as a middle ground as the protections would be temporary.
News of this emergency-spending bill comes as the nation is facing the imminent expiration of several critical relief programs, including the loss of jobless benefits and protections for renters and student-loan borrowers. The only small-business aid programs still in effect, the EIDL and the Federal Reserve's Main Street Lending Program, are also due to expire on December 31.
"The growing risk to the economy, small businesses, and American families is real and demands the attention of Congress and the administration," said Neil Bradley, U.S. Chamber of Commerce chief policy officer, in a statement. "It is critical that lawmakers come together and enact a relief package before the end of the year." He declined to weigh in on whether this package hits the right notes for the business community, as many of the details remain unknown.
It's not clear when or how this bill--which is presently just a bullet-point list with numbers--will come up for a vote. At the news conference, Manchin dismissed a question about whether it would get attached to the omnibus-spending bill required to avoid a government shutdown on December 11. Members of the caucus said that they have been in touch with party leaders and the White House. Treasury Secretary Steven Mnuchin consulted on appropriations for airlines and other vital institutions, according to the senators.
Mnuchin and House Majority Leader Nancy Pelosi (D-Calif.) were separately expected to discuss the potential for a stimulus package on Tuesday afternoon. The talk will reportedly center on funding the government, but Mnuchin noted earlier that they'd likely also discuss stimulus.
Democrats may chafe at the slim price tag. Romney noted that the problem-solvers' plan factors in only $348 billion in new spending; the rest is left over from the Cares Act, which was passed at the end of March.
Even so, caucus members think they've got a shot at passage before year end. "We're determined not to go home until we do something," said Manchin, who referred to the measure as a "bridge" to get America through the first quarter. After that point, the new Congress and President Joe Biden could pass a more substantive package.
Dec 1, 2020