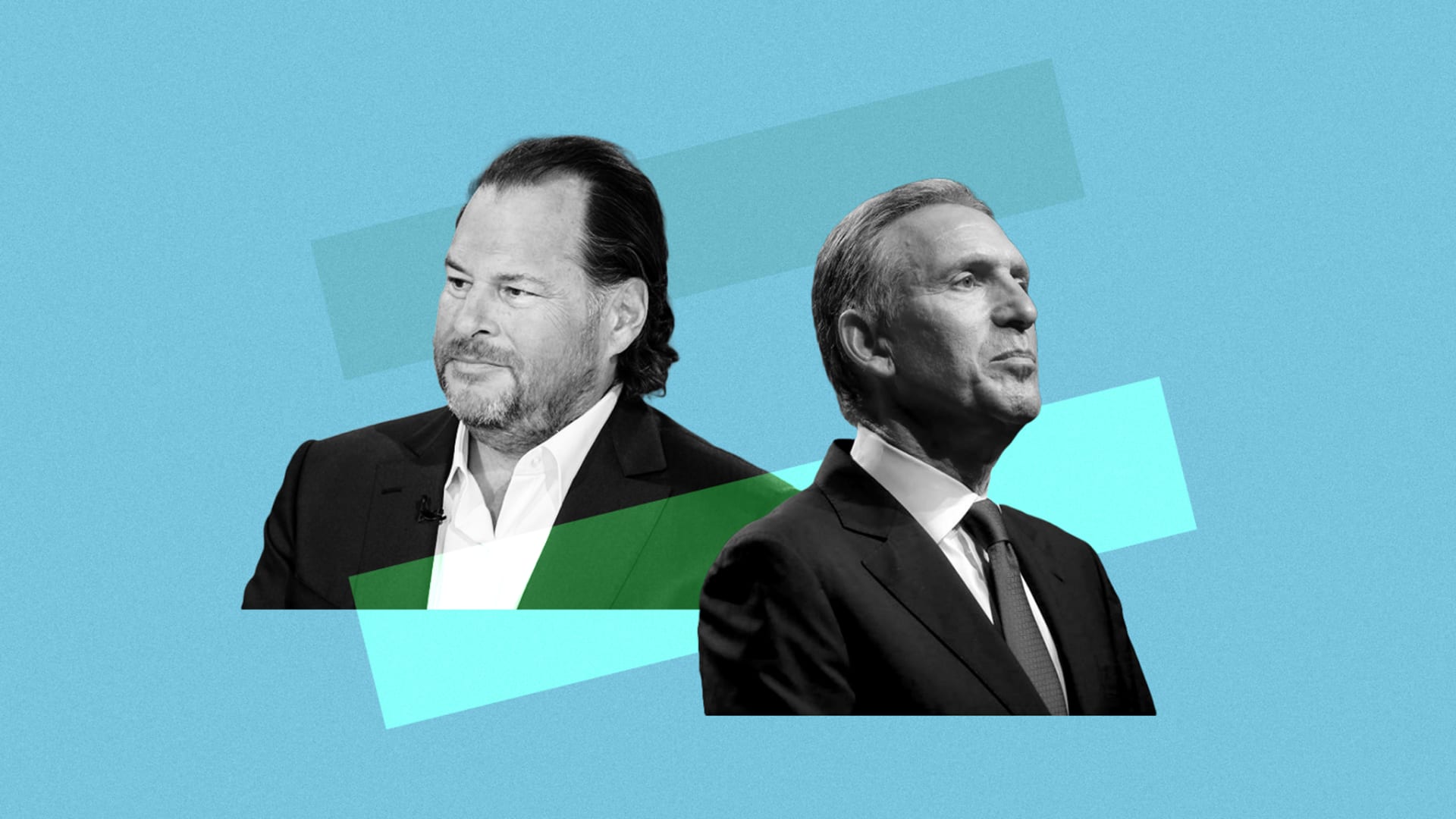 More than 100 current and former CEOs of some of America's biggest companies, including Starbucks, Microsoft, the Walt Disney Company, and Salesforce, offered a chilling warning for lawmakers on Monday: "By Labor Day, we foresee a wave of permanent closures if the right steps are not taken soon. Tens of millions of Americans have already lost their jobs in this pandemic. Allowing small businesses to fail will turn temporary job losses into permanent ones."
That searing prediction accompanied a written plea for lawmakers and administration officials including House Speaker Nancy Pelosi (D-CA), Senate Majority Leader Mitch McConnell (R-KY), and Treasury Secretary Steven Mnuchin to come together in support of small businesses. Specifically, the letter, which was penned by Starbucks chairman emeritus and former presidential candidate Howard Schultz, called for the quick passage of something like the Restart Act, a bill that would offer financial support to businesses that have been besieged by the pandemic beyond the relief measures already put forth--namely, the Paycheck Protection Program (PPP).
While the PPP, the $669 billion forgivable loan program aimed at providing aid to small businesses, helped limit some initial economic damage from the pandemic, the letter concludes that it falls short in providing ongoing support. In total, that program has dispatched more than $521 billion to more than five million businesses since early April, with industries including health care and IT services among the biggest recipients. The average loan size was $102,320, as of August 3.
Despite its being extended through August 8, the PPP's uptake has been anemic in recent weeks; roughly $130 billion remains up for grabs.
Schultz wrote that while another round of the PPP could help, he expressed skepticism about whether that program would be enough to help harder-hit industries, which he says will need more significant and sustained support. That's the premise of the Restart Act, proposed by senators Michael Bennet (D-CO) and Todd Young (R-IN) in May. Among its key tenets, the Restart Act would offer funding to cover a business's payroll, benefits, and fixed operating costs for a period of six months. Funding would be based on a company's revenue hit during the Covid-19 pandemic.
Program loans, which could be forgiven in part, would come with a fixed interest rate between 2 percent and 4 percent for the first two years and a variable rate thereafter until year seven, when the loan is due.
Unlike the PPP, which largely requires companies to maintain employee head count and salary levels to get a loan forgiven, Restart's forgiveness calculation would be based on the amount of revenue loss a business had experienced during the pandemic. And loan funds could be used toward broader purposes--like purchasing personal protective equipment and servicing debt payments--that aren't currently supported under the PPP.
While the Restart Act has wide bipartisan support in Congress, it has failed to gain support with either side's leadership, who are backing other proposals. Neither the House's phase 4 bill, dubbed the Heroes Act, which passed in May, nor the Senate's phase 4 bill, the Heals Act, proposed early last week, offers a program like the one Schultz is advocating. Instead, both proposals suggest shoring up the PPP.
The House's Heroes Act offers carve-outs for specific groups--like businesses with 10 employees or fewer--that were largely left out of the first iteration of the program. By contrast, the Senate's Heals proposal would allow businesses that have already accessed the PPP to get a second helping of the program. It would limit the eligibility to smaller businesses and focus on firms that can demonstrate actual losses resulting from the pandemic.
Of course, as Congress continues to hash out a negotiated version of a final phase 4 stimulus package, it's still anyone's guess as to what will actually go into it--and in what capacity. At a July 17 House Small Business Committee hearing, Secretary Mnuchin did express interest in the Restart Act. "I think parts of it should be incorporated," he said.
Ultimately, Schultz and other execs stressed that their request not be seen as a handout but rather a lifeline. "Republicans and Democrats already agree that small businesses are essential to the fabric of our communities and economy. It's time to put that belief to work," Schultz wrote.
Aug 4, 2020