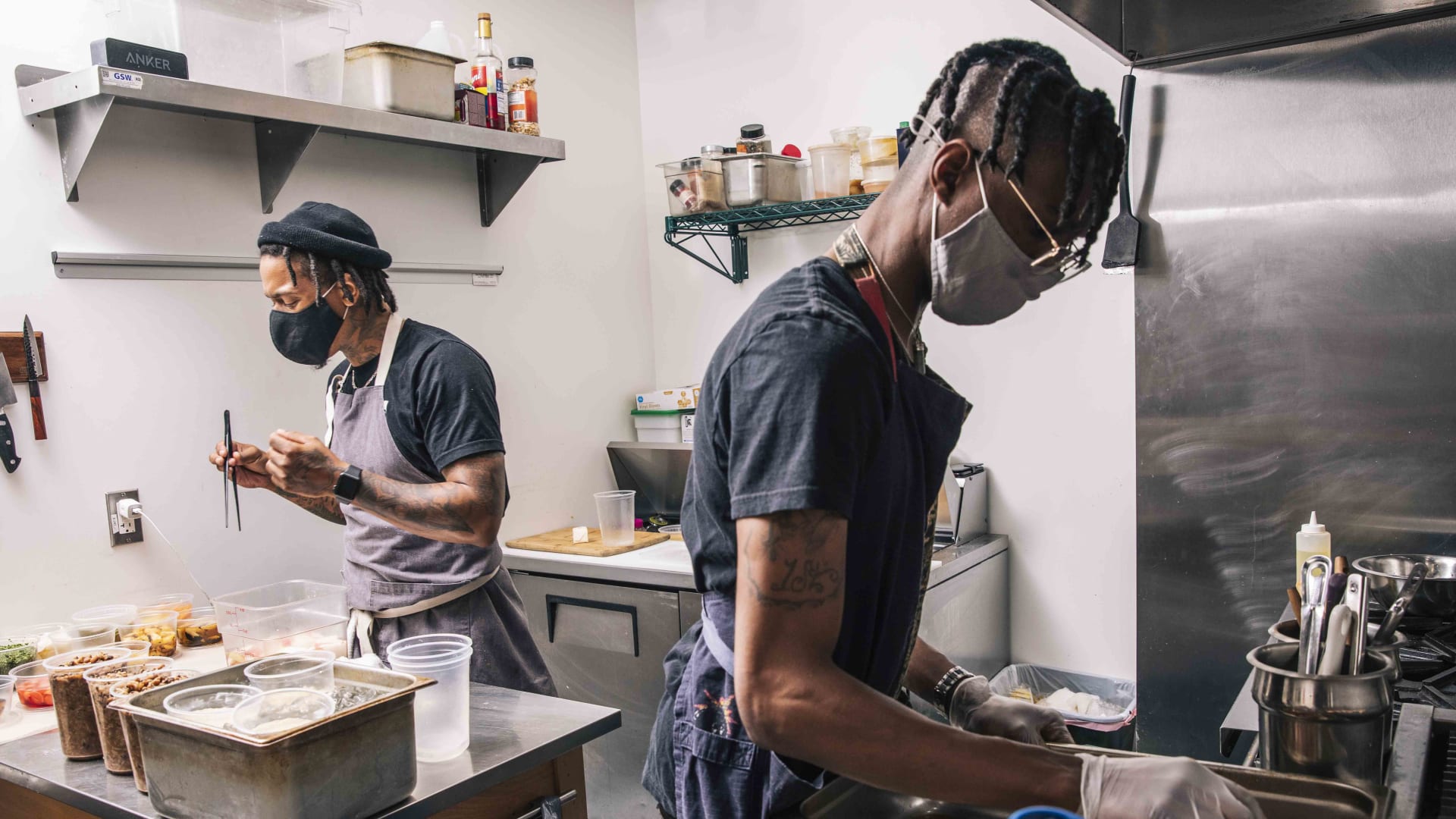 The Small Business Administration's $28.6 billion Restaurant Revitalization Fund kicks off on Monday, May 3, at 12 p.m. Eastern--and interest is expected to be intense.
The RRF grant program for hard-hit foodservice businesses--including bars, restaurants, and caterers--was first authorized under President Biden's American Rescue Plan Act, which was passed on March 11. The RRF is limited to businesses with fewer than 20 locations. Grant amounts will be based on the difference between a business's pre-pandemic and pandemic gross receipts, up to $10 million and no more than $5 million per location. Any grant will be reduced by the total amount a business received in PPP loans.
But you'd better act fast if you want in. There will be a 21-day priority-funding window for businesses owned and controlled by women, veterans, and socially and economically disadvantaged individuals, and funds may not last much longer than that. An eligible small business must be at least 51 percent owned by a member of one of the aforementioned priority groups.
"We expect that day one numbers will be through the roof," says Sean Kennedy, the National Restaurant Association's executive vice president for public affairs. "We will continue to work with SBA and our members to ensure the application process goes smoothly, even as we're alerting Congress to our concerns about the limits of the current funds."
The SBA is aware of the industry's appetite for the program. According to the latest preliminary data from the Bureau of Labor Statistics, there were 731,097 private accommodations and foodservice businesses in the U.S. during the third quarter of 2020. In addition to a pandemic-related sales dip, most if not all of these establishments were subject to operational limitations in the past year, and many face them still.
SBA administrator Isabel Casillas Guzman is apportioning a $9.5 billion set-aside to improve equitable access among businesses, which could help extend funds beyond that 21-day window, even if the program gets deluged. There's $5 billion for applicants with 2019 gross receipts of not more than $500,000, and another $4 billion for applicants with 2019 gross receipts of $500,001 to $1.5 million. The SBA is also setting aside $500 million for applicants with 2019 gross receipts of not more than $50,000. Should those set-asides not get exhausted during the preliminary window, the money would remain available.
The SBA is also working with point-of-sale (POS) service providers to help expedite the process. On April 22, SBA announced partnerships with Clover, NCR Corporation, Square, and Toast to help qualifying restaurants apply for the RRF. SBA says each POS partner is helping in different ways--from hosting webinars to fully integrating the application into its POS platform. "In all cases, these partnerships allow for thousands of restaurant owners to accelerate their application submission process," said the agency in the announcement.
If you want to get organized before the program launches, the SBA recommends the following:
Register for an account in advance at restaurants.sba.gov starting Friday, April 30, 2021, at 9 a.m. Eastern. If you're working with a POS vendor, you don't need to register on that site beforehand.
Review the official guidance, FAQ, and application sample.
Prepare the required documentation, which may include SBA form 3172; business tax returns; bank statements; externally or internally prepared financial statements such as income statements or profit and loss statements and point of sale reports.
Attend a live virtual training webinar, which are available on the SBA's RRF program page.
Apr 27, 2021