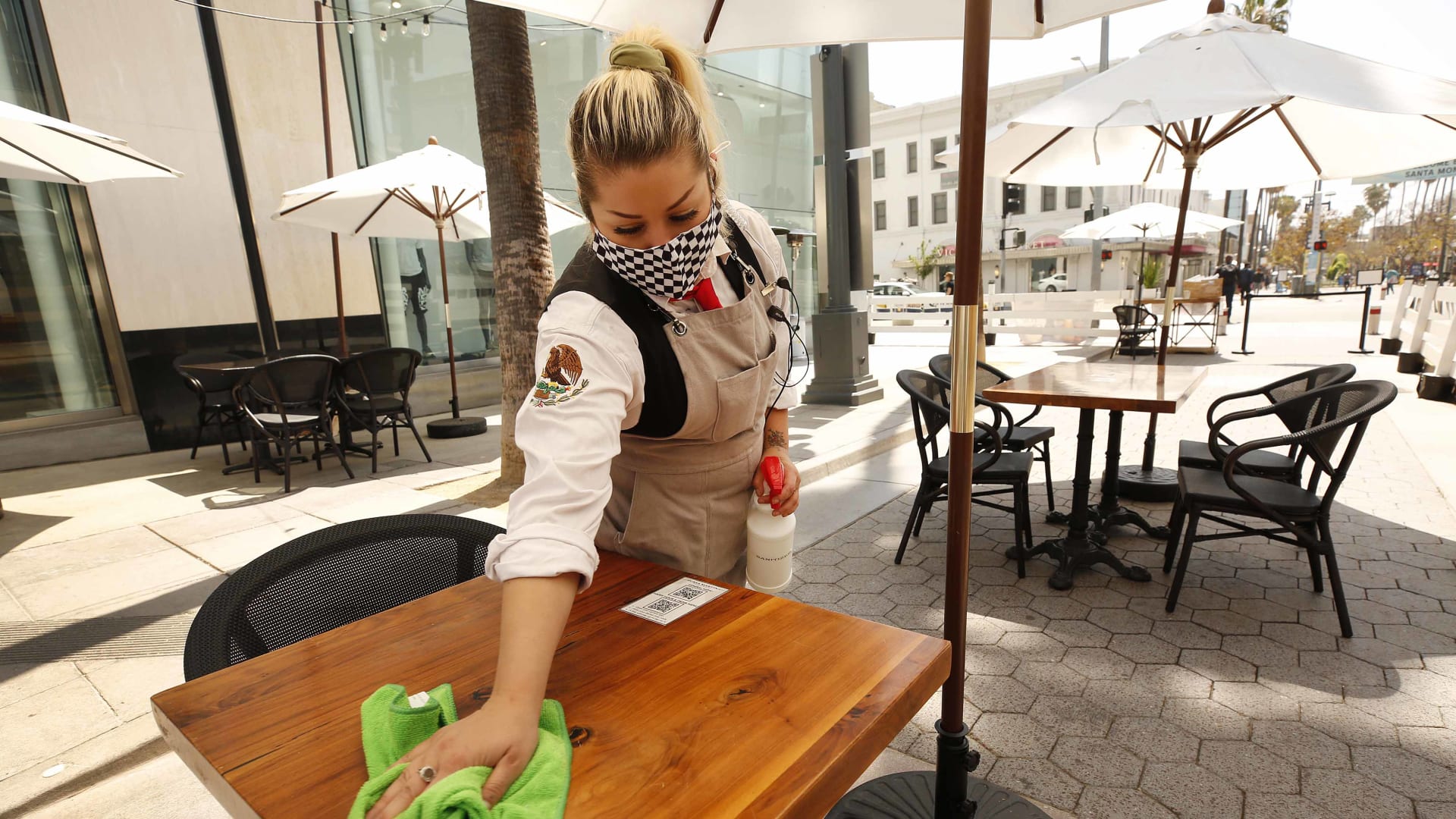 Few people are better versed in the intricacies of the Paycheck Protection Program than Michael Roth.
He's a managing partner at Next Street, a small-business advisory firm. Yet until late March, when Isabel Guzman was sworn in as head of the Small Business Administration, Roth actually helmed the agency in charge of overseeing the biggest small-business aid program in U.S. history. His tenure at the SBA was short, yet he walked away with valuable insights into the forgivable loan program, which this week exhausted its general fund and ceased accepting new applications, save from borrowers at select lenders.
His biggest takeaway? We can do better. Despite helping more than eight million small businesses access more than $780 billion in federal aid, the program's flaws have been innumerable--starting with an early program design that allowed publicly traded companies to apply for funding, to the latter days of the PPP when applications were held up by as many as 65 different error codes.
To be sure the SBA, lawmakers, and the bureaucrats of both the Trump and Biden administrations made many improvements since the program launched in April 2020. However, Roth now says the program should have been markedly different from the start--a revelation that could prove useful should the nation ever need to trot out a PPP-like aid program again.
Here are three ways Roth says the next PPP could be different--and potentially more helpful and less onerous for U.S. small businesses.
1. Use all available outreach channels.
When Roth first started at the SBA in mid-January, he says the agency had almost no community outreach plan. "There was very little engagement" outside of the traditional channels, he says, noting that informal small-business community groups and business-owner networks were vastly ignored. That changed on February 22. While you may recall that President Biden, on that day, announced a series of changes to make the program more inviting to the smallest businesses, he also spearheaded a full-court press among community groups and lenders. Roth says Vice President Kamala Harris personally called JP Morgan Chase CEO Jamie Dimon, as well as the leaders of Truist Bank and Bank of America, to encourage them to expand their outreach to the ensure that the smallest businesses better understood their eligibility in the program.
In a press release, the Biden administration referred to the stakeholder outreach as a "whole of government" approach. It means that staffers from the National Economic Council, the SBA, and Treasury undertook discussions with more than 100 representatives from small-business advocacy organizations, community financial institutions, and other stakeholders to collaborate on improving outreach to small and minority-owned businesses.
The upshot from those efforts: The SBA initiated more than 200,000 loans to first-time PPP borrowers, a 25 percent increase from the daily averages prior to February 22. Loans to minority-owned businesses shot up by 20 percent, and loans to women-owned businesses increased 14 percent.
"What [that February announcement] really did was take this year-old program and it gave it a shot," says Roth. "It elevated the program, with true local authentic engagement." Had that happened from the outset, those numbers might have been possible sooner, he adds.
2. Customize the offering.
For those who've successfully navigated the program, you're well acquainted with how it works. For others, here's a brief aside: At the program's start, the size of a PPP loan for most businesses was the lesser of 2.5 times their 2019 average monthly payroll costs or $10 million. To get their loans forgiven, they had to spend 75 percent of the loan proceeds on payroll expenses, including the cost of benefits, while the remaining 25 percent could be spent only on eligible expenses such as mortgage interest and some utilities. That ratio dropped to 60:40 percent in June, and it also expanded the slate of eligible expenses to include personal protective equipment and the cost of, say, retrofitting a HVAC system.
So, in sum, it was great for companies with lots of employees, but less good for businesses that don't have big staffs, such as sole proprietors. It was also less effective for businesses like gyms and restaurants that tend to support lower-skilled jobs, as they were less motivated to keep their workers on staff during the worst days of the crisis.
Roth points out that lawmakers considering future versions of the PPP would do well to remember that small businesses are not all the same. "A single product is never going to meet the needs of all small businesses. You have to, at the very least, look at it from an industry perspective." That means identifying the unique cash flow sources for these groups and trying to accommodate them. For example, with gyms, Roth notes, their biggest issue is depreciation of their equipment, and rent. So, he says, it makes sense to design a product that accounts for these costs. The same is true for subscription revenue, he says.
Roth notes that tapping industry experts and small-business owners in an individual industry to explain their cash flow could be useful in creating a future product. "That would truly transform the way that it operates," he says.
3. Democratize loan approvals.
Then, in terms of distribution, the PPP may have given too much deference to traditional lenders. While more than 5,000 lenders stepped up to participate, it became evident early that some of them were more motivated to help their existing customers rather than new small-business customers. That, in hindsight, tended to work against socially and economically disadvantaged businesses.
The under-banked, as they're known in industry parlance, were largely left out of the program initially. Allowing fintechs to underwrite PPP loans eventually helped to alleviate the situation, but to some degree the damage was done. Business owners from underrepresented groups and the smallest outfits may have gotten scared off from applying--thinking the cause was useless.
That simply shouldn't happen with a small-business aid program, says Roth. "The fact of the matter is, if a small business qualifies for a small-business program, they should be able to get it, period," he says. "It should have nothing to do with their relationships with the bank; it should have nothing to do with their ability to find a local lender who will take them. They should be able to go to SBA.gov and access it. It's a public good. It doesn't matter if you get it from JP Morgan, or you get it from the SBA or you get it from a local [community development financial institution]--it's a public good."
Roth suggests that next time, it may be more beneficial to create a centralized website like Healthcare.gov, to support small businesses. "Just creating access to it in a centralized place," he says, "levels the playing field in an enormous way."
May 7, 2021