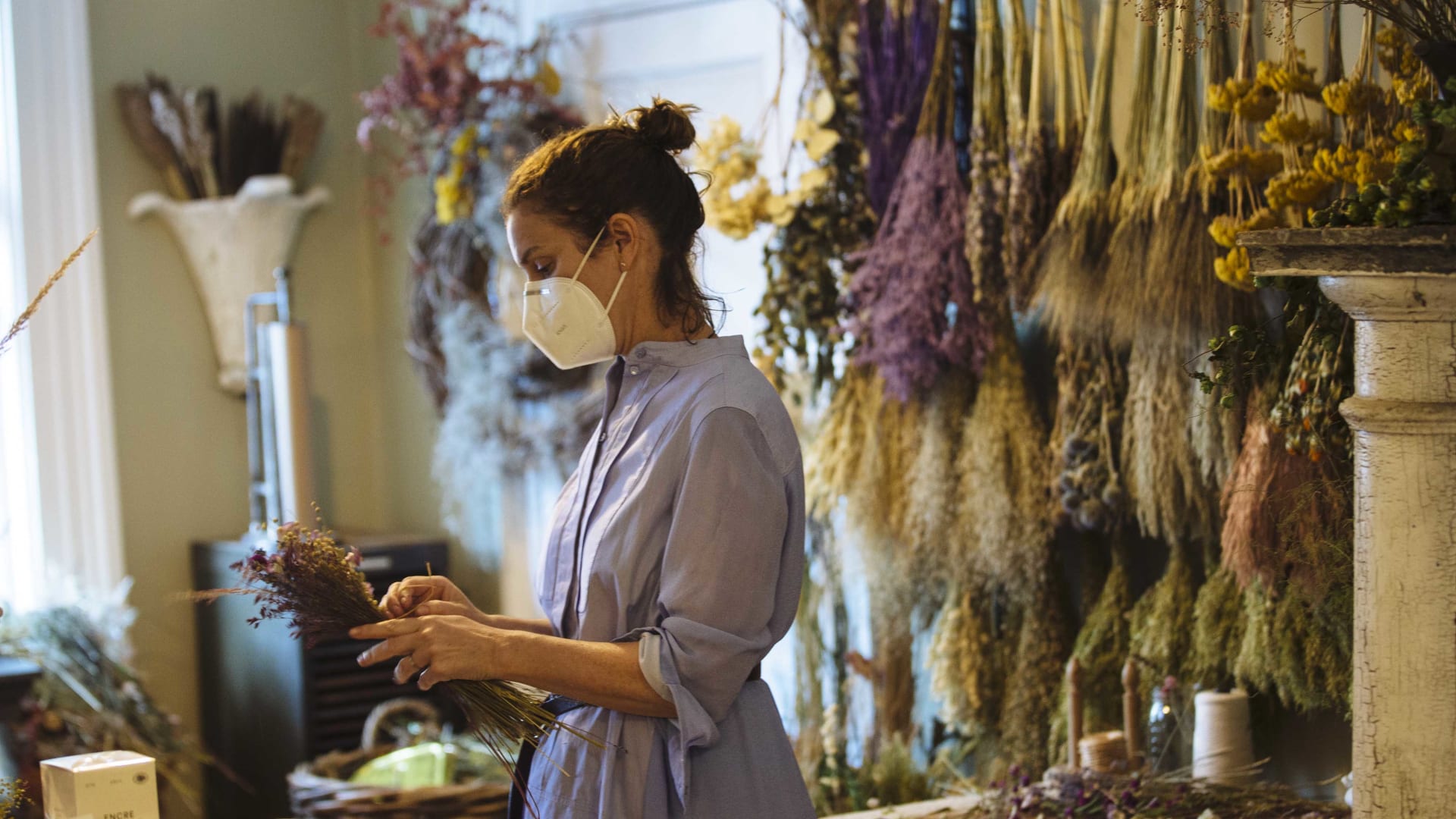 On Monday, the Small Business Administration is expected to release an update to the sole proprietor version of the PPP loan application, accounting for a rule change that allows companies with no employees to get more money from the PPP than they were previously allotted. Companies with fewer than 20 employees also now have an exclusive window in which to apply for funds, through March 9th.
The changes are part of a spate of revisions requested by the Biden administration aimed at making the $284.5 billion forgivable loan program more equitable and accessible to the smallest businesses.
"It's a sea change," says Sam Sidhu, vice chairman and COO of Customers Bank, a regional lender based in Wyomissing, Pennsylvania, in reference to the revised sole proprietor calculation. He notes that some of his business clients will see vastly different loan amounts than they received in the first PPP round using the original calculation. One client, a fitness instructor, will now be eligible for $12,900, up from $1,100; another, an Uber driver, will qualify for a loan as high as $20,833, up from $3,300.
Starting as soon as Monday, sole proprietors, independent contractors, and self-employed individuals may apply for a PPP loan equivalent to the figure listed on line 7 of their Schedule C tax form--that is, their gross income. Previously, businesses needed to list their net income, or line 31 on the form, which removes taxes and other expenses from the calculation.
As Sidhu notes, there is massive upside for these businesses. But, as with all things PPP, it's not all clear cut. There are plenty of open questions.
Can existing borrowers apply for more money?
First, it's unclear if the upsizing of the loan will be retroactive for those who've already received a first-draw PPP. In a town hall discussion on Thursday, Neil Bradley, the U.S. Chamber of Commerce's chief policy officer, noted that this question may get cleared up by forthcoming guidance the SBA is expected to offer along with the updated application. Under current rules, Bradley notes, you wouldn't be able to go back and get that additional money. But he adds, the SBA may alter this rule.
At the very least, Bradley says, even if it's not retroactive, you're basically guaranteed to get more money for your second draw than you did for your first. Note that you still need to demonstrate a 25 percent revenue drop in any one quarter in 2020 compared with 2019, or a 25 percent loss for the full year of 2020 over 2019.
Does the forgiveness test change for these borrowers?
Under the PPP, businesses are required to apportion 60 percent of their loan proceeds to payroll costs, while the remaining 40 percent can be spent on an array of expenses including rent, PPE, and tech gear. For sole proprietors, independent contractors, and the self-employed, Bradley points out that it's generally assumed that all of their loan proceeds are actually their payroll costs. In other words, you don't currently need to split your loan up so that 60 percent is spent on payroll while the rest is devoted to other allowable expenses, because "the assumption is that the whole thing is going to support your income," he says.
That assumption might not hold since gross income--that is, before taxes and expenses--is inherently greater than your net income, suggests Bradley. If the point of the PPP for Schedule C filers is to replace the net income you would have received had the pandemic not occurred, it doesn't track, then, to suddenly have a higher number than what you actually earned prior to the pandemic. In the end, Bradley suggests, it may be hard to justify a blanket treatment of loan proceeds. But that's up to the SBA to assess.
What is a payroll expense for Schedule C filers, really?
There's also a lack of clarity around what actually counts as a payroll expense for this group of business owners. While Bradley notes that it's generally assumed that a Schedule C filer's loan proceeds are considered to be all payroll, the question has never been specifically addressed by the SBA.
If these borrowers aren't held to the same forgiveness standard as employers--that is, they can use most of a loan's proceeds for things that aren't strictly speaking considered payroll--they can spend down their first-draw loans almost immediately, provided the SBA changes the timeline in which a borrower may use the funds. Currently, the covered period begins as soon as the loan funds reach a borrower's account, and lasts eight-weeks. The SBA has expressed interest in shortening this timeline to just 14 days, confirms Sidhu. Should this happen, he adds, there's nothing stopping Schedule C filers from applying for both their first- and second-draw loans at the same time. He notes that many of these borrowers have amassed huge debts during the pandemic, so it would not be at all difficult for them to find eligible uses for their first-draw loan's proceeds, besides payroll. They could, for example, pay off back rent on a storefront or unpaid equipment leases, he suggests.
"If you're a first-draw borrower, and you use the funds according to SBA guidelines--that is, you spend the first-draw money first--you can actually apply for a [second-draw] loan, and you can do it in the same timeline between now and March 31," he says. "It's really going to make a massive impact."
Clarification: An earlier version of this article lacked specificity regarding the existing timeline between first- and second draw-loans. Borrowers currently must wait eight weeks from receipt of their first-draw loan before they may apply for a second-draw loan.
Feb 26, 2021