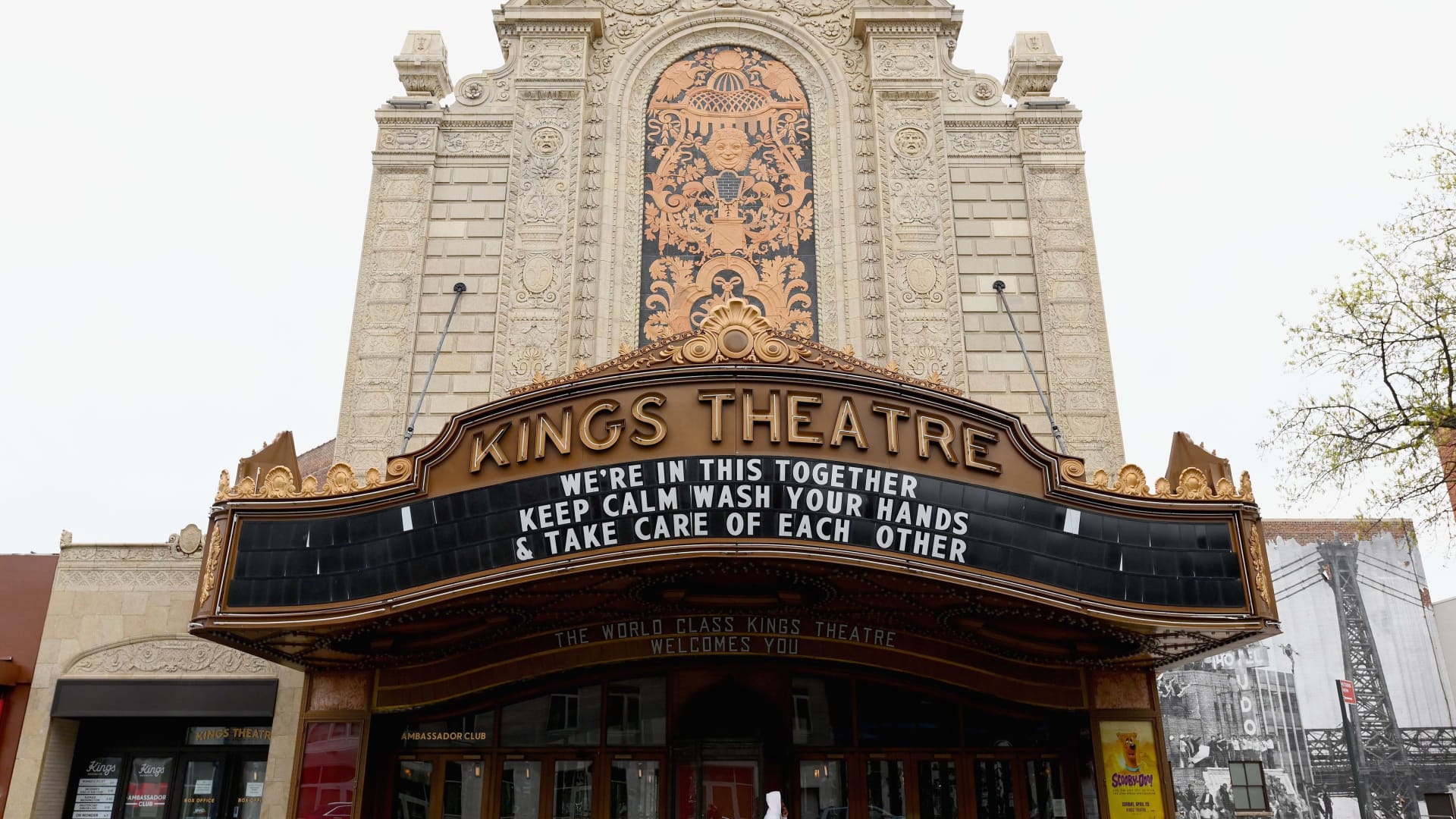 Update: After technical issues downed the SBA's SVOG site for a large part of the day on April 8, the agency determined at approximately 4:15 p.m. EST to shut down the portal to ensure fair and equal access. "This decision was not made lightly as we understand the need to get relief quickly to this hard-hit industry," said SBA spokesperson Andrea Roebker. There's no reopening date yet.
If you're a venue operator, promoter, or live-events producer, this is the moment you've been waiting for since the start of the pandemic more than a year ago.
On April 8th, the Small Business Administration is expected at noon EST to begin accepting applications for its Shuttered Venue Operators Grant, or SVOG program, a $16.25 billion grant program run directly through the SBA. Eligible applicants may apply for grants equal to 45 percent of their gross earned revenue, up to a maximum of $10 million. SBA defines "earned revenue" or "gross earned revenue," as money received from the sale of goods or services rather than, say, donations or sponsorship income.
It's not a minute too soon, says Michael Strickland, the founder and chair of Bandit Lites, a lighting design and installation company based in Knoxville, Tennessee. "By the time we get back to work, we will have been shut 94 weeks at a minimum. Totally shut. Not partially shut like a restaurant, totally shut." Strickland says he helped craft an earlier bill that served as the inspiration for the SVOG program.
Strickland says he sees the program, buttressing the nation's entertainment infrastructure, as a worthy cause. And it's long overdue, although he would have liked to have seen it incorporate businesses that service live events, as well as entertainers.
Strickland had expected the program to launch on February 22--45 workweek days after the program was first authorized by the Economic Aid Act, which passed under then-President Donald Trump on December 27. The program was initially allocated $15 billion. The SVOG received another $1.25 billion infusion, when President Joe Biden signed the $1.9 trillion American Rescue Plan Act into law on March 11.
That latest law also authorized the Restaurant Revitalization Fund, or RRF, which is a $28.6 billion grant program for hard-hit food-service businesses. There's no start date for this offering, but it's widely expected to launch shortly after the SVOG kicks off.
Interest in both programs is expected to be intense. Restaurants continue to struggle amid business capacity limits and consumer unease over in-person dining. For shuttered venues, coping with no revenue for more than a year has been particularly grueling--especially as businesses have been unable to access emergency aid for much of the pandemic. Biden's Rescue Plan Act makes it possible for venue operators to receive both a first- or second-draw Paycheck Protection Program loan and a SVOG, provided the grant amount is reduced by the total amount of PPP funds approved. Businesses can't apply for a SVOG and then a PPP, however. The PPP is slated to end on May 31, after it was extended on March 30.
How the SVOG program is expected to work.
Eligible entities--not just businesses--include operators of live venues, museums, movie theaters, promoters, and talent representatives. An entity must generally have been in operation as of February 29, 2020, and it needs to attest that it experienced hardship as a result of the pandemic. Funds can be spent on a slate of expenses, including state and local taxes and fees, insurance and utility fees, mortgage and rent payments, payroll costs, and building expenses.
The rollout of the SVOG program will flow in a system of tiers. The SVOG gives priority to the most economically devastated operations.
For 14 days after the SBA begins making awards--not the date when it begins accepting applications--the agency will prioritize applications from entities with at least a 90 percent revenue loss between April and December 2020. SBA spokesperson Andrea Roebker notes that the first priority period is likely to kick off toward the end of April.
Following that is another 14-day period for entities with revenue losses of 70 percent or more, over the April to December period. The SVOG then opens up to those that suffered at least a 25 percent drop in earned revenue from one quarter in 2020, over the corresponding quarter in 2019. Roebker adds that 20 percent of total program funds must be held for eligible recipients during this third priority period.
There's also a $2 billion small employer set-aside, which is designated for those with up to 50 employees. That set-aside crosses over all priority periods, but the small employers will still need to meet the revenue-loss requirements to apply during the priority periods, explains Roebker.
How to apply for a SVOG.
Prior to applying, you must have already registered for a Data Universal Numbering System, or DUNS number through Dun & Bradstreet. You'd need to use this number to register in the federal government's System for Award Management, the system used by contractors seeking to work with the federal government. Both steps are free but can take up to two weeks to complete.
You'll also need to gather documents, as you'll be expected to prove financial necessity. In addition to a written attestation of need, you should document the number of employees at your business as of February 29, 2020, as well as list their names, job function, and full- or part-time status.
Next, determine the amount of gross revenue loss your business saw between 2019 and 2020 to see if you qualify for one of the priority periods. Calculate the extent of gross earned revenue loss you logged between 2019 and 2020, to see if you qualify for the non-priority period. SBA will require 2019 financial returns and a 2020 return, if filed. SBA will also require quarterly income statements for every quarter in which your business was in operation in 2019 and 2020.
You may also be required to provide floor plans, contract copies, and other evidence to back up your application. For more details, the SBA has a handy--and hopefully useful--preliminary application checklist.
Apr 8, 2021