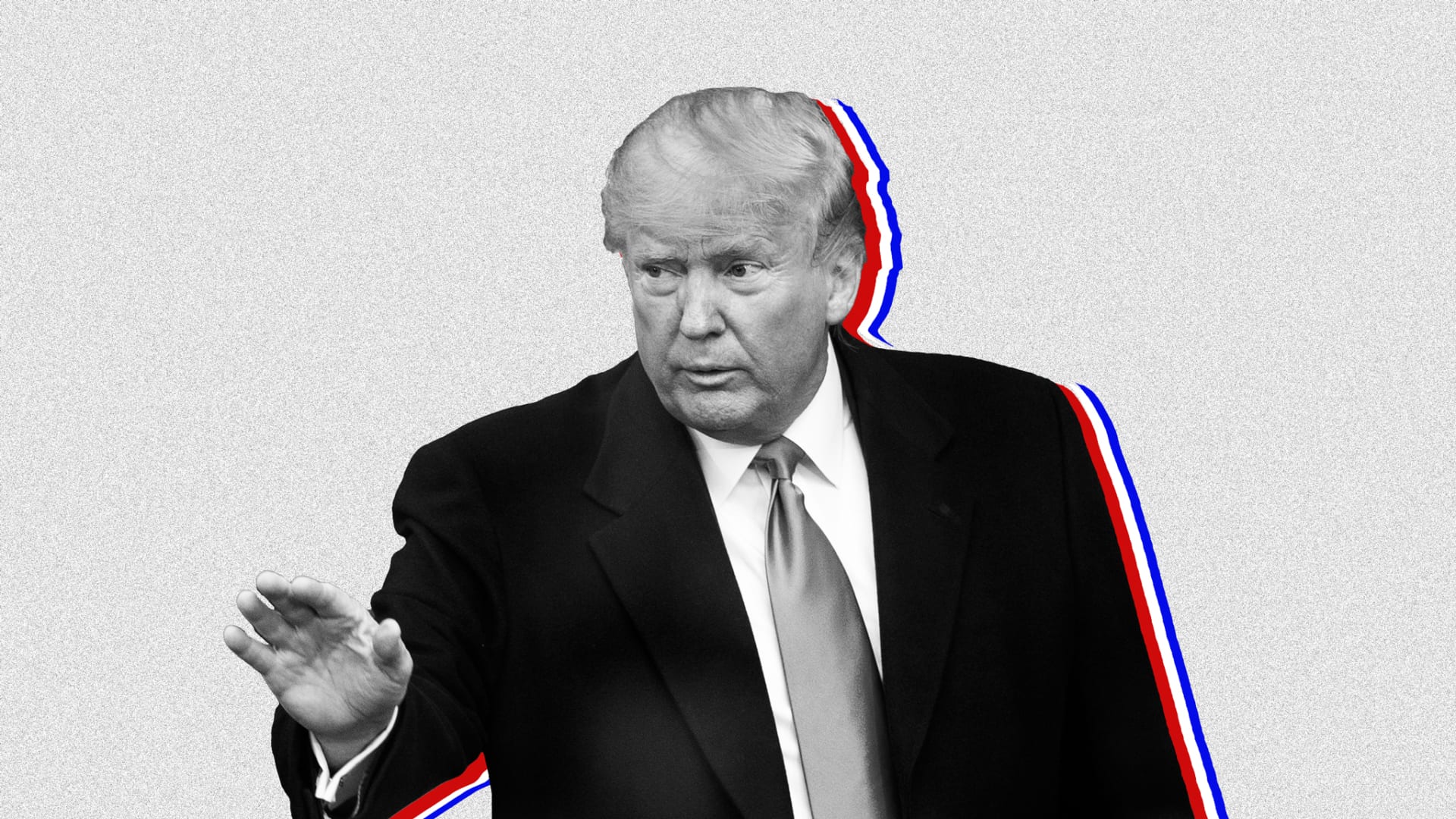 For businesses in technology, tourism, and recreation that rely on immigrant labor, the second half of 2020 just got more difficult--and Covid-19 is only partially to blame.
With the stated goal of giving out-of-work Americans a better shot at available jobs, President Trump on Monday issued a proclamation halting the issuance of several key employment visas to migrants and their family members through year-end. It also extends an earlier temporary ban on travel to the U.S. by blocking the issuance of green cards for certain groups. Businesses say the president's order won't help America job seekers and may inhibit economic recovery.
Specifically, this week's proclamation suspends the H-1B visa program for highly skilled foreign workers. It also curtails the usage of H-2B visas among companies that hire nonagricultural guest workers. And it limits most J-1 visas for exchange visitors and the L-1 visa, which is typically used by multinational companies for transferring workers to the U.S.
While the proclamation affects only visa holders and applicants who are currently outside the country, business owners say the changes exacerbate an already challenging labor market and further weaken companies hobbled by the effects of the pandemic. "This is almost like a slap in the face," says Ximena Hartsock, the co-founder and COO of the Rosslyn, Virginia-based Phone2Action, which sells software for digital grassroots advocacy. "It's already hard for us as it is. Covid-19 has made a dent across the board in our industry."
Like many technology businesses, Hartsock's company relies on the H-1B visa program to help fill software engineering roles, among other difficult-to-fill positions. In 2019, more than 138,000 H-1B visas were issued, with 85,000 going to businesses. Sixty percent of those visas were issued to people already living in the U.S.
"We're a small company; we don't have the resources that Silicon Valley tech companies have with lots of lawyers and lots of recruiters in-house. I'm the founder and I fill out the [immigration] forms physically myself," says Hartsock, who notes that this order puts five of her employees' positions in jeopardy; four are in the process of getting H-1B visas while the fifth is trying to get a green card.
While none of these workers currently resides outside the U.S.--and thus they're not subject to this order--Hartsock is concerned that more restrictions may be in the offing. And in the meantime, she says, it makes planning for growth problematic. "What happens right now is it confuses the process," she says. "It puts us in limbo."
It may also become a drag on existing visa holders' mobility--and that makes hiring more challenging, says Manny Medina, the founder and CEO of Outreach, a cloud software maker in Seattle. His company, which has about 550 employees, often poaches H-1B visa holders from bigger tech rivals including Amazon and Microsoft.
However, since holders must reapply for the H-1B visa every three years--and every time they switch jobs--Medina thinks the changes to the visa system will have a dampening effect on hiring. "If we had a hard time before because people were scared of changing jobs--especially to a smaller company like ours--in the middle of the Trump administration, this just puts a nail in the coffin," he says.
This perceived lack of mobility is a valid concern, says Daniel Costa, director of immigration law and policy research at the Economic Policy Institute, a nonpartisan think tank in Washington. "There is some risk, even though they're technically allowed to switch jobs," he says. "I would be pretty terrified submitting any application to the Trump administration that could jeopardize my livelihood. It's not an unreasonable thing to think if you're an H-1B visa worker."
Of course, that's kind of the point. The White House estimates this temporary cessation of certain work visas and green cards will open up 500,000 jobs for U.S. workers. Susan Cohen, the founding chair of the immigration practice at Mintz, Levin, Cohn, Ferris, Glovsky and Popeo in Boston, is skeptical that the proclamation will deliver for American workers.
"All of these visa categories--every single one of them that he targeted for this particular proclamation--are ones where the employer has already selected the person they want to do the job after a very careful search--especially for the H-1Bs," she says. "These people are not interchangeable with just some random American person who might want that job."
Cohen notes that many of her clients are planning to have employees work remotely or wait out the visa time-out. "Most of these companies are not going to fire their employees just because the president says they can't come over on a visa," she says. In other words, the Trump administration may actually be offshoring jobs.
It's also worth noting that given the continued spread of Covid-19, entry to the U.S. will likely remain next to impossible, save for a few situations, even without this proclamation, says Costa. "Essentially, no visas are being issued except for migrant farm workers right now ... I find it hard to believe that any of these visas would be issued between now and the end of the year, even without this proclamation," he says. In an election year, though, the anti-immigrant optics of the president's proclamation may be just as important as any effect.
Jun 24, 2020