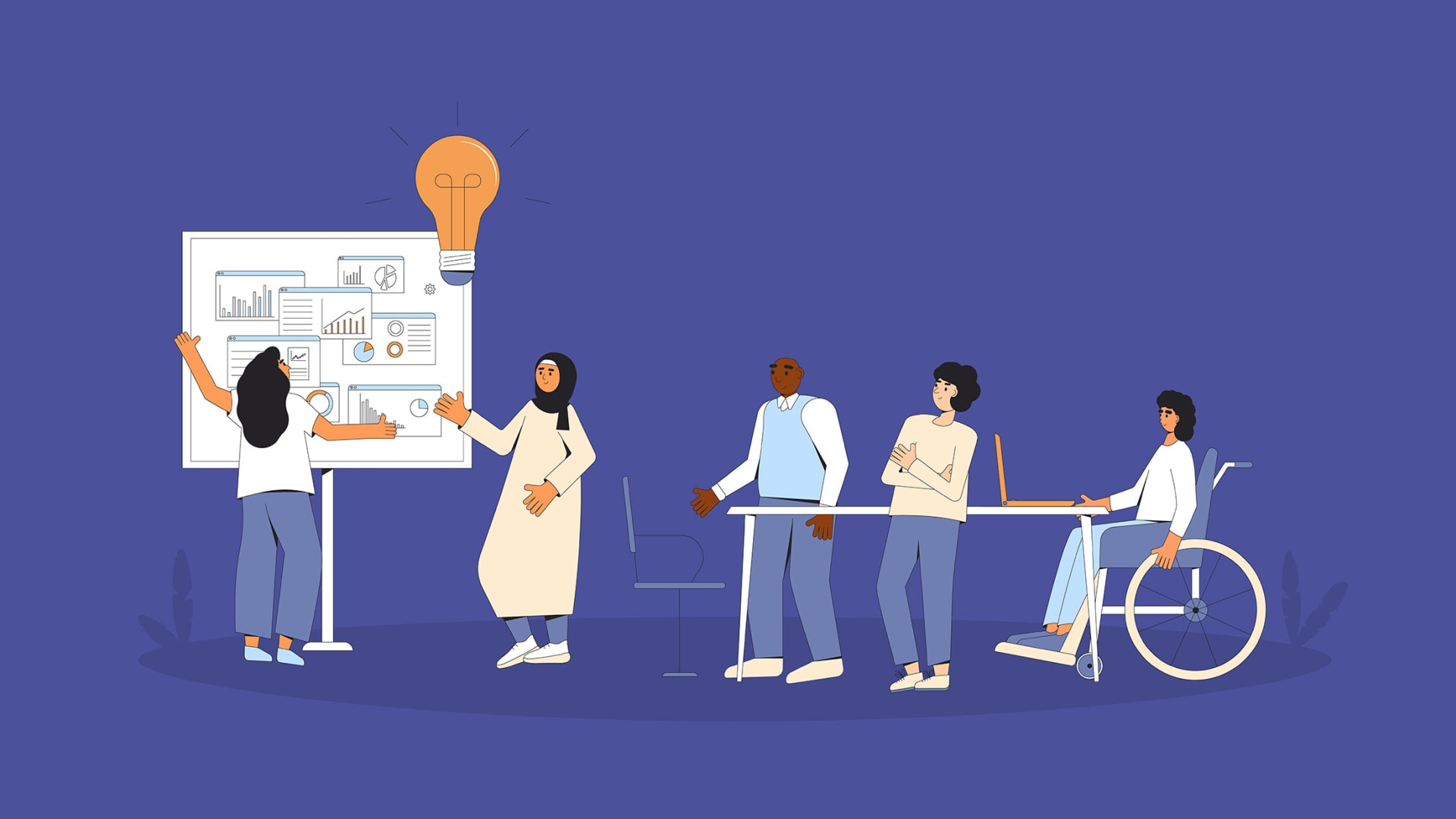 Many companies committed to boosting their diversity, equity and inclusion strategies and actions in the wake of the George Floyd murder. Two years later, results fall far short of what we all wanted to happen. In our latest global survey of 2,000 business leaders, 90% indicate that they have a DEI strategy--which is a solid start--but only one-third say actual progress is being made.
Not only is DEI the right thing to do, but evidence mounts that it is a driver of organizational agility--which is necessary now more than ever given rapidly changing economic conditions. The Executive Survey survey found the top three reasons to implement a DEI strategy were to reflect company values (36%), boost innovation (35%), and boost adaptability (34%).
So what's not happening to get companies where they clearly want to go? I suspect it is a lack of accountability for progress. That has long been the case with DEI strategies that are too often pigeonholed into HR departments or newly created DEI ones.
For real change to happen, accountability needs to be specific and to be shared--from the C-suite to the middle manager to workers. Leaders need to be accountable for decisions made. Managers need to be accountable for DEI in teams, and workers need to be accountable for making others feel they belong. Simply put, DEI must live in an organization's DNA.
To increase accountability to the point where it'll actually move the needle on DEI progress, companies should focus on the following five priorities.
Buy in.
We received a heavy dose of buy-in two years ago. I believe companies want to do the right thing, but buy-in without action won't work. Buy-in needs to be reflected in a company's branding, messaging, hiring, recruitment, promotions, compensation, and more. Everyone is accountable to DEI, to point out unconscious biases that influence decisions, for instance, or to call out racism, sexism and microaggressions that threaten underrepresented groups from bringing their authentic selves to work. We'll know that buy-in is 100% engrained when a company no longer needs a "DEI" leader. The principles of diversity, equity and inclusion are simply part of the company's DNA.
Ongoing education.
Long gone are the mammoth DEI "trainings" that came off as more of a check-the-box exercise. Education may differ depending on workplaces, industries and workforce makeup. It should also be individualized whenever possible. Some workers may not even understand that a microaggression can simply be a man interrupting a woman and then re-explaining what she already said. Education around unconscious bias, cultural humility, and the cost to people and companies of inequitable workplaces, needs to be ongoing. Middle managers, who impact the day-to-day lives of other workers perhaps more than any other, can especially benefit from education around such things as how to lead with vulnerability to make work a more psychologically safe place and how to watch for unconscious bias in who they hire, train, and promote.
Investments.
This needs to be holistic, not simply hiring one or two people to focus on DEI. Investment needs to occur in every facet of workforce management, from recruiting, to training of existing employees, to the use of data to spot gaps, money to fill pay equity shortfalls, people pipeline development, on and on. Investment fuels progress.
Performance goals.
Investment made but not tracked for performance is never a winning scenario. From the C-suite on down, improvement in meeting DEI goals needs to be tied to something that people care about. That might be compensation, but there could be other ties to performance, including such things as team size or increased responsibilities for teams successful in meeting DEI goals. Making everyone accountable for every goal, without specificity, runs the risk that no one will actually be held accountable.
DEI as a core value.
While one-third of companies in our Executive Survey said they had DEI strategies because they mapped to core values, I argue that number should be 100%. If DEI is not reflected in a company's core values, those core values need to be re-evaluated. This doesn't mean that DEI needs to be mentioned by name, but it needs to be present in the intention of the core value. To be a workplace where everyone feels they can be their best, authentic self, is a core value that clearly incorporates DEI without saying diversity, equity or inclusion.
Two Years From Now
Two years is not a long time to change deeply ingrained ways of working, thinking, and responding to others. Unconscious bias runs deep. And yet we live in a microwave society. We want everything now--under two minutes. The challenges to boost DEI in companies large and small are not easy, nor will they be quickly resolved. But adding accountability--and making sure it stays enforced--is critical to make meaningful progress at all.
Aug 1, 2022