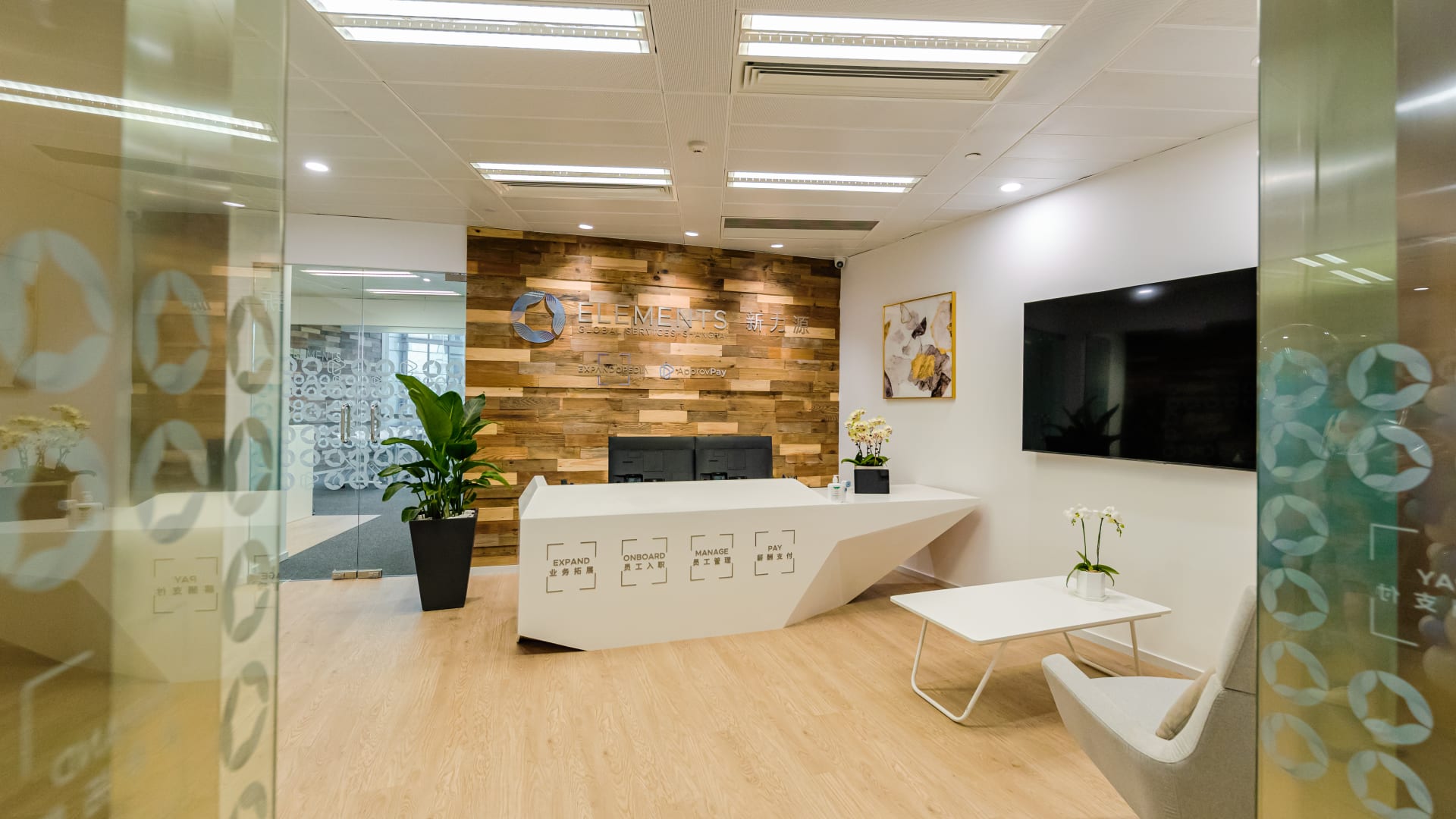 As the COVID-19 pandemic hit, some people realized they could work from the beach in Costa Rica rather than their expensive San Francisco apartment. That's partly why Elements Global Services grew 43 percent during the pandemic. "With remote work, companies wanted to make sure they were retaining their talent," says Rick Hammell, Elements' founder and CEO. "Clients like that we can bring them onboard so quickly."
But COVID isn't the only reason the human resources technology and services company keeps growing. Elements can be the legal employer of record in more than 160 countries. A company hiring a sales team in China doesn't need 18 months to set up its own branch there. Elements can onboard them with its own local, fully compliant legal entity in two weeks.
Direct services and lower costs
Hammell started Elements in 2015 after working at global contracting agencies, wanting to make it a better experience for clients and employees. Elements' direct service model helps clients avoid middleman fees and save administration time, lowering costs by up to 85 percent, he says.
As a direct employer of record, Elements handles all back-office human resource needs like payroll taxes, benefits administration, and legal issues. In turn, clients find and manage the talent. "We want to give small and midsize businesses a way to compete with large organizations," Hammell says.
Elements uses cloud-based technology to scale without adding excessive overhead costs. This allows the company to continue serving clients that otherwise might outgrow them. "There's a threshold where it's cost effective to set up your own entity. We want to be prepared for that with other services," he says. The majority of Elements' clients have fewer than 800 employees, and they work with domestic companies hiring abroad, and international companies hiring in the U.S.
For growing companies, Elements also offers software as a service (SaaS) technology solutions like business processing outsourcing (BPO), administrative services organization (ASO), ApprovPay, to manage global payroll and benefits, and Expandopedia, which simplifies compliance for global expansion. These software programs help companies manage their own global human resource programs and stay informed about changes to labor laws and HR requirements all over the world.
Another key to Elements' growth is treating clients as partners. Hammell has no problem turning away clients if they want a transactional relationship instead of a partnership. They sometimes return after talking to the competition. "I'm a salesperson, but I'm also an HR person. I want to make sure it's done well," he says.
One client told Hammell that he would never have been able to scale up as quickly without them. Hammell appreciates not only supporting clients like these but adding jobs in other countries to grow those economies.
"Expanding globally isn't easy. If it was easy, we wouldn't be here," Hammell says. "We want to make sure we're simplifying and revolutionizing business process outsourcing."
Oct 8, 2021