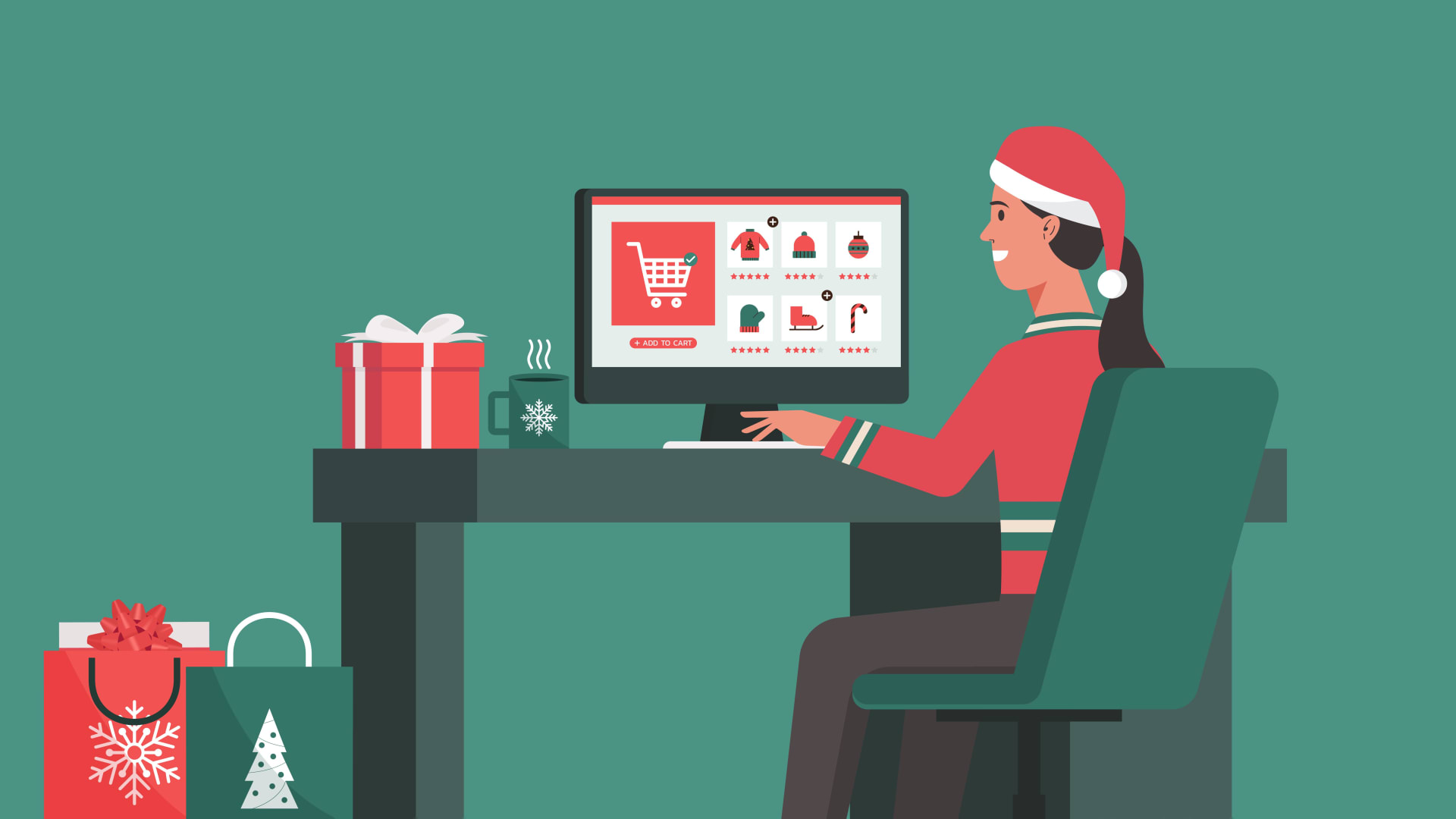 Whenever I need evidence of the enduring strength of the e-commerce sector, I just look at the mountain of packages piling up on my doorstep.
The transition to online sales is one of the few things the ongoing pandemic hasn't changed about our economic landscape. According to the U.S. Department of Commerce, online or "non-store" sales surpassed general merchandise sales for the first time in early 2019. New data from Adobe suggests that Covid-19 safety concerns will drive two years of e-commerce growth into a single holiday season. Riding this wave of online sales will pay off for anyone looking to get ahead during the pandemic and beyond.
But for all the convenience and efficiencies of digital sales, we know all too well that the online boom is not always good news for the small business community. How do we ensure that the millions of small businesses across the United States get a share of this economic pie, too?
This task starts by empowering everyone with the tools and education to help them transition to online sales for good. Early data show that small businesses that strengthened their online presence due to the pandemic saw record sales over the Black Friday holiday. The e-commerce platform Shopify reported a mammoth $2.4 billion in Black Friday sales on its platform alone. For anyone looking to make the most of this holiday season and the cold winter months ahead, here are some ways to get in on the spoils.
Learn the Digital Ropes
Doing business online is not the same as it is in person. From payment processing to digital marketing to choosing an e-commerce platform, shifting resources online involves a learning curve.
Thankfully, there's no shortage of resources to help you learn the digital ropes. Etsy's Seller Handbook will help newbies with tips and tricks on everything from product photography to shipping to seasonal tips. Over at eBay, you can take advantage of the Seller School program that offers free, at-your-own pace courses on digital marketing and business operations. Shopify also maintains a comprehensive wiki on migrating your business to its e-commerce platform and kickstart online growth.
Need advice from someone going through the same things themselves? More than 300,000 fellow small business owners are ready to offer their expertise in my company's online Business for All Community. Never be afraid to ask for help!
Get the Funding to Scale
Selling online might save you money in the long run, but you'll still need to invest in the digital tools and talent to get a solid operation up and running. That's one reason my company partnered with e-commerce stalwart eBay to provide the funding sellers need to succeed. Through the eBay Up & Running grant program, 50 eBay small business sellers will receive a grant package of $10,000 to help them invest in an online future. You can apply for the program here through December 11.
Of course, we're all still waiting to see what, if any, stimulus aid will come from the federal government. The additional round of Paycheck Protection Program (PPP) and Economic Injury Disaster Loan (EIDL) funding currently on the table could be the difference between life and death for many small businesses. I recommend keeping an eye on any developments so that you can be first in line for any aid that becomes available.
Always Remember the Basics
As I've written before, the keys to a successful holiday marketing campaign are basic things like understanding your customer journey and planning for success. Sure, there's much to learn about selling products through Instagram versus in a storefront -- but plenty of things stay the same. There will never be an app or website that can replace the value of a good product or service.
At the end of the day, we need to remember that the sky is not falling. The ground is not (completely) shifting beneath our feet. It's simply time to seek new resources, strategies, and perspectives to move your business forward.
Dec 5, 2020