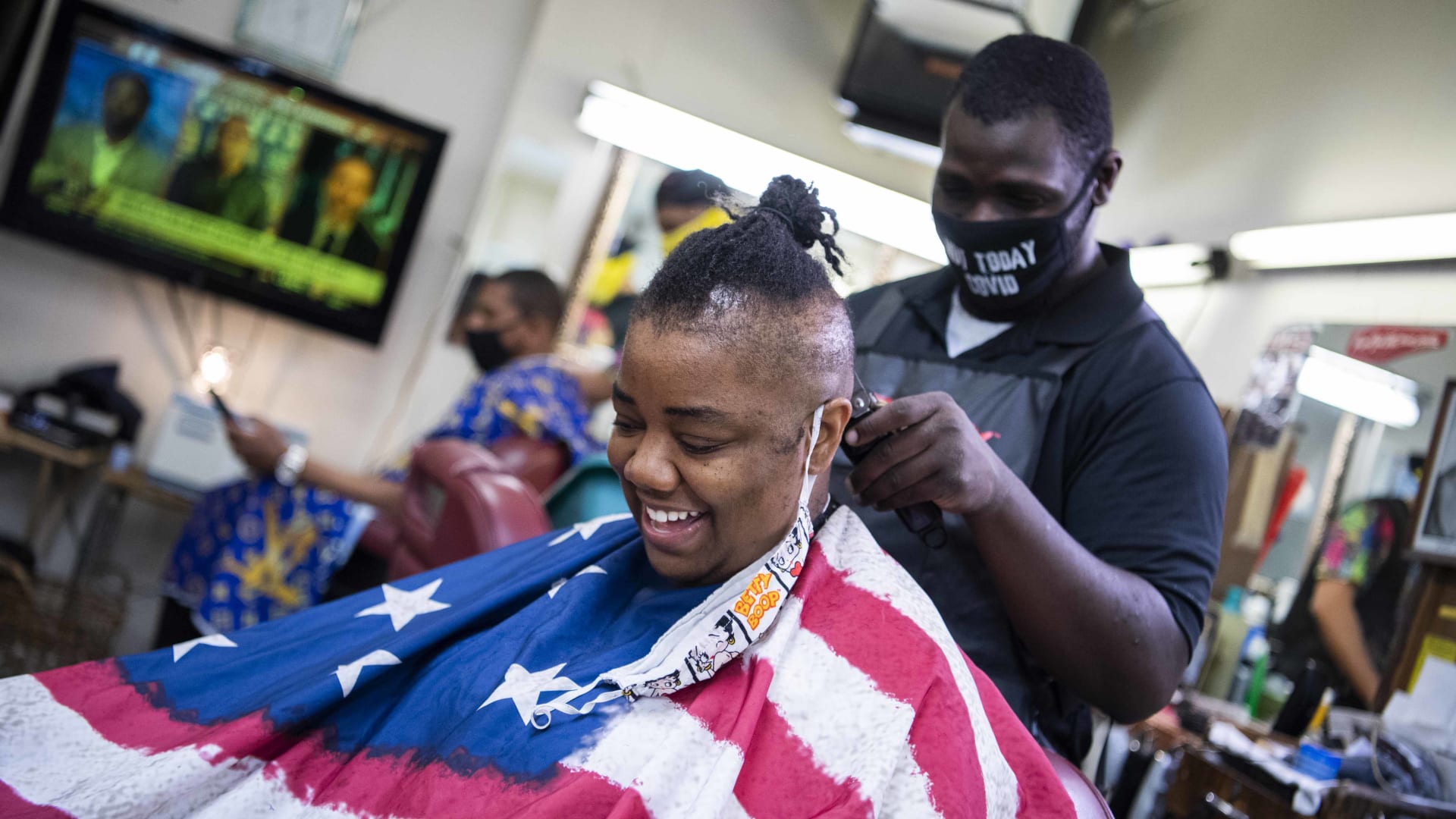 Do you want to invest in the fastest-growing group of entrepreneurs in the United States? I certainly do. Black women make up this group, and they're important because of not only the social value these founders bring to their communities, but also the financial returns they provide when given equal access to capital.
Likewise, we can't ignore the totality of Black entrepreneurs, a group of 2.6 million small business owners that collectively generates more than $150 billion for the U.S. economy. These owners have historically had trouble receiving the funds they need, but I am optimistic that banks and other lenders are moving forward to capitalize and support these entrepreneurs. It's simply good business, and it also fulfills the promise of personal freedom at the heart of the American economy.
That freedom was the motivation for Nicole Phillips to take a chance. She was laid off in 2009 and didn't feel optimistic about her career prospects during the recession. So instead, Phillips decided to open a fitness studio inspired by her love of exercise. The Houston-based Inner Me Studios has been going strong for more than a decade now and consistently ranks among the city's top places to work out.
This journey is reflected in a recent SCORE survey that found Black entrepreneurs like Phillips set off on their own out of "dissatisfaction with corporate America," "desire to pursue my own passion," and "ready to be my own boss." The cumulative effect of that decision is a powerful force we should do everything we can to cultivate.
As part of Hello Alice's ongoing commitment to the new majority of small business owners, we partnered with the NAACP to publish a Black History Month impact report examining the current state of the Black-owned economy using anonymous user data compiled from the roughly 77,000 Black small business owners on our platform. The report offers a comprehensive profile of Black entrepreneurs, what they need, and how we can all ensure their ongoing success.
NAACP president and CEO Derrick Johnson gives us the lay of the land in the report's opening letter: "Historically, these businesses have less access to credit and less ability to withstand income loss. Even more important, these businesses are not only providers of critical services in underserved communities; they also serve as primary sources of jobs and income. These communities must receive extraordinary, rapid, and flexible support to survive and recover from the pandemic. Failure to do so would only widen an already unsustainable racial disparity."
Based on the report's findings, here are a few actions we can all take to support the current population of Black entrepreneurs and ensure that it only continues to grow.
Double Down on Social Media, As Owners and Consumers.
There's been endless talk about how the pandemic has driven businesses online, but that conversation often lacks nuance. For example, 38 percent of Black small business owners on Hello Alice said social media was their top acquisition channel--a full 11 percentage points more than among non-Black-owned businesses, outranking customer referrals, direct mail, and events. How can owners ensure that they're maximizing this strength?
On the business end, Black owners can review social media marketing courses from the SBA, or reach out to other local businesses to crowdsource tips and tricks. But there's a lot we can all do as consumers too. The algorithms at the heart of Facebook, Instagram, Twitter, and other social platforms can be mysterious and hard to game, but at the end of the day, each platform rewards attention. If you want to support Black-owned businesses, one of the best ways is to like, comment, and share their posts whenever you can. This will grow a brand's online reach and pool of potential customers.
Shop Black-Owned.
Hello Alice data found that more than half of Black small business owners said that their business performed worse in 2020 compared to 2019, but there is still hope! Nearly 9 in 10 Black owners said they expect to perform better this year. I say we all meet those high expectations by opening our pockets to the Black business community.
We found that Black entrepreneurs operate businesses across all sectors, with retail and beauty/self-care ranking as the top two industries. The Black-Owned Business Resource Center hosts a directory of Black-owned businesses, but there are lots of other sites that make it easy to support these owners. Two of my favorites are Melanoid Exchange, which curates products from entrepreneurs of color, and the Black Parade Route from Beyoncé, which collects Black-owned businesses from around the world. Feeling hungry? The EatOkra app is a useful guide to Black-owned restaurants in your area.
Connect Black Entrepreneurs With Capital.
When we looked at internal traffic data, there was an overwhelming focus on funding among Black small business owners. Non-Black owners are engaging with tax preparation content and strategic planning resources to put their best foot forward in the new year. Meanwhile, Black owners are predominantly clicking on applications for federal aid programs, private grant opportunities, and other funding resources hosted on Hello Alice.
Thankfully, there's a growing understanding of this problem, and we're starting to see leaders step up to connect Black owners with the funds they need to thrive. Companies like BGE, Vistaprint, and KKR are offering numerous grant programs with a specific focus on benefitting new majority communities. Our elected officials have also acted with the updated Paycheck Protection Program, which now offers priority access to community financial institutions that serve underrepresented communities. If we're able to get cash into the hands of those who need it most, we're well on our way to ensuring the next generation of Black entrepreneurs gets a chance to make history themselves.
Feb 23, 2021