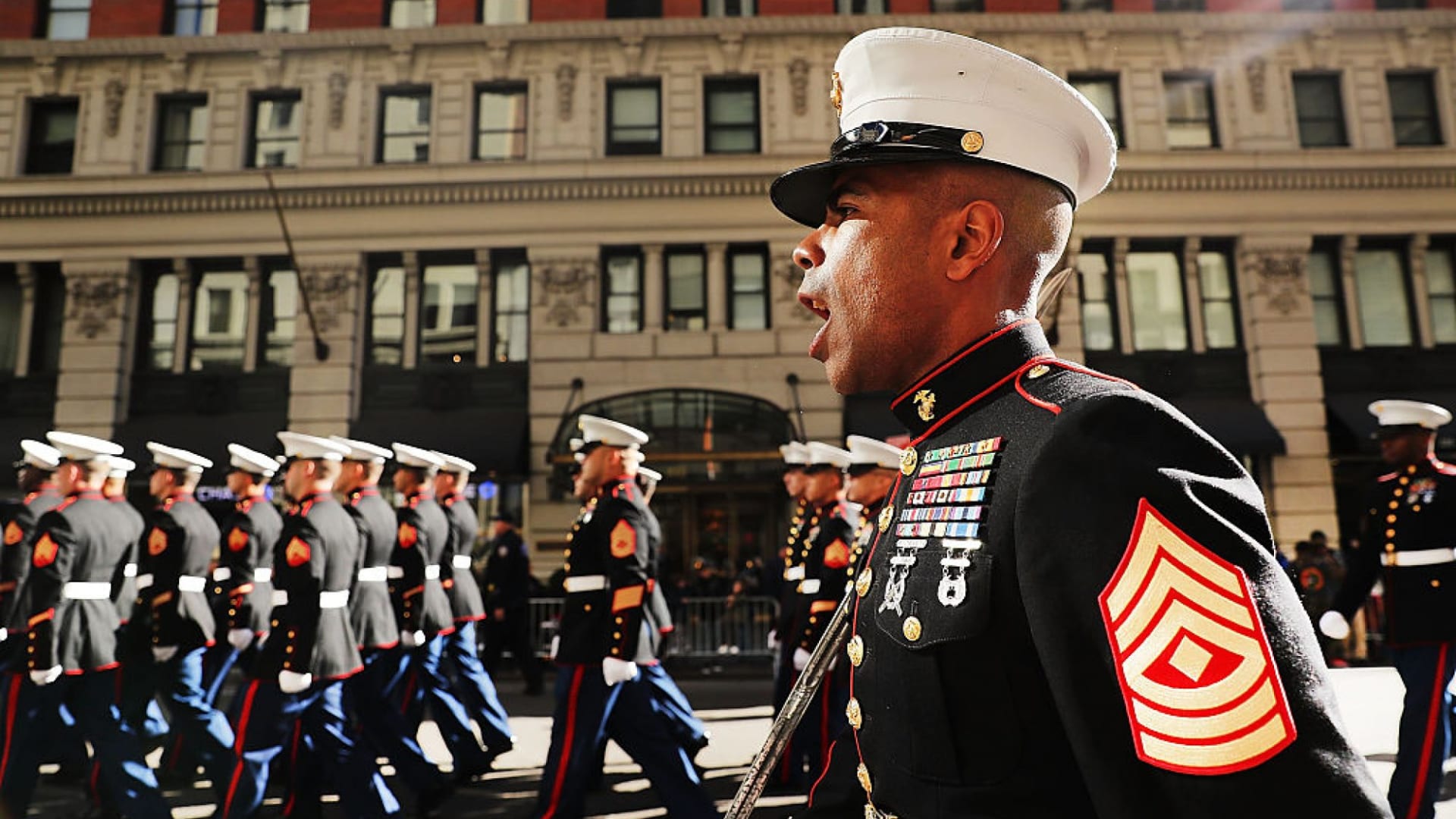 Each November 11, I take a moment to thank veterans not only for their military service but also their enormous contributions as small-business owners. I start by thanking my favorite Air Force veteran-turned-entrepreneur, my dad. The Census Bureau estimates that there are about 2.5 million veteran-owned small businesses in the United States, employing more than 5 million workers and adding roughly $1 trillion to the economy.
Yet the military-connected business community, which includes everyone from service members to their spouses and families, faces unique challenges. I should know--my dad's influence on me is strong, and my company serves military-connected founders as part of what we call the New Majority.
Recognizing that commitment, we have compiled anonymous data and published a new Impact Report that analyzes challenges faced by the military-connected business community during the pandemic. Responses from 13,103 military-connected owners revealed that 91 percent want emergency grants from the government. Two thirds said they were most impacted by reduced sales due to social distancing, and more than 41 percent of veteran-owned businesses said they are still operating at only 20-40 percent capacity.
These financial woes only add to the issues raised in a listening session I recently hosted for military-connected business leaders. Combined with this new data, my conversations left me with four key barriers we must all work to address.
1. Transition Is the Problem. Entrepreneurship Is the Solution.
In the listening session, we all agreed that the biggest challenge for any military-connected individual is transitioning back into civilian life. According to Jim Wong of National Veterans Transition Services, 45 percent of veterans who go to work don't make it to their first work anniversary, and 65 percent don't make it to their second. The layoffs and furloughs attributed to Covid-19 have exacerbated this trend.
One solution to this thorny problem is entrepreneurship, which helps explain why former service members are 45 percent more likely to own small businesses than non-veterans. Congress can make this path even more attractive by passing legislation that would allow veterans to access their G.I. Bill benefits to start or buy a business. And for existing business owners struggling to keep their doors open, the federal government must extend financial solutions beyond the long-exhausted Paycheck Protection Program (PPP) and Economic Injury Disaster Loan (EIDL). According to our data, almost 60 percent of military-connected entrepreneurs said they have had difficulty finding loans and grants during Covid-19.
2. Communities Must Rise to the Challenge
Military-connected owners have been cut off from their communities, listing reduced sales due to social distancing as the single biggest impact of Covid on their businesses. We must commit to shopping local and propping up the bottom lines at our community businesses, especially as we approach Small Business Saturday on November 28.
3. We Must Claim Every Dollar
While our data shows that there is an intense need for new federal aid, there are plenty of lesser-known resources still waiting to be claimed. I recommend Community Development Financial Institutions (CDFIs) that direct funding to low- or moderate-income persons and people of color. On our call, Mike Zacchea, executive director of the U.S. Veterans Chamber of Commerce, also plugged Help Our Military Heroes, an organization that provides adaptive vehicles for disabled veterans.
4. It's Time to Move Forward
Right now, the military-connected community is overwhelmed with so much information that it can feel impossible to make decisions. Between navigating the fine print of new legislation to facing unprecedented challenges, founders are absorbing reams of information every day while making life-or-death decisions about their business. Fully 36 percent of military-connected owners told us that they were impacted by employee anxiety or distraction. In our listening session, Phyllis Newhouse, a retired Army veteran and the founder of Xtreme Solutions and ShoulderUp, pegged this dilemma as "analysis paralysis." How do we know if we're making the "right" choice?
Nov 11, 2020