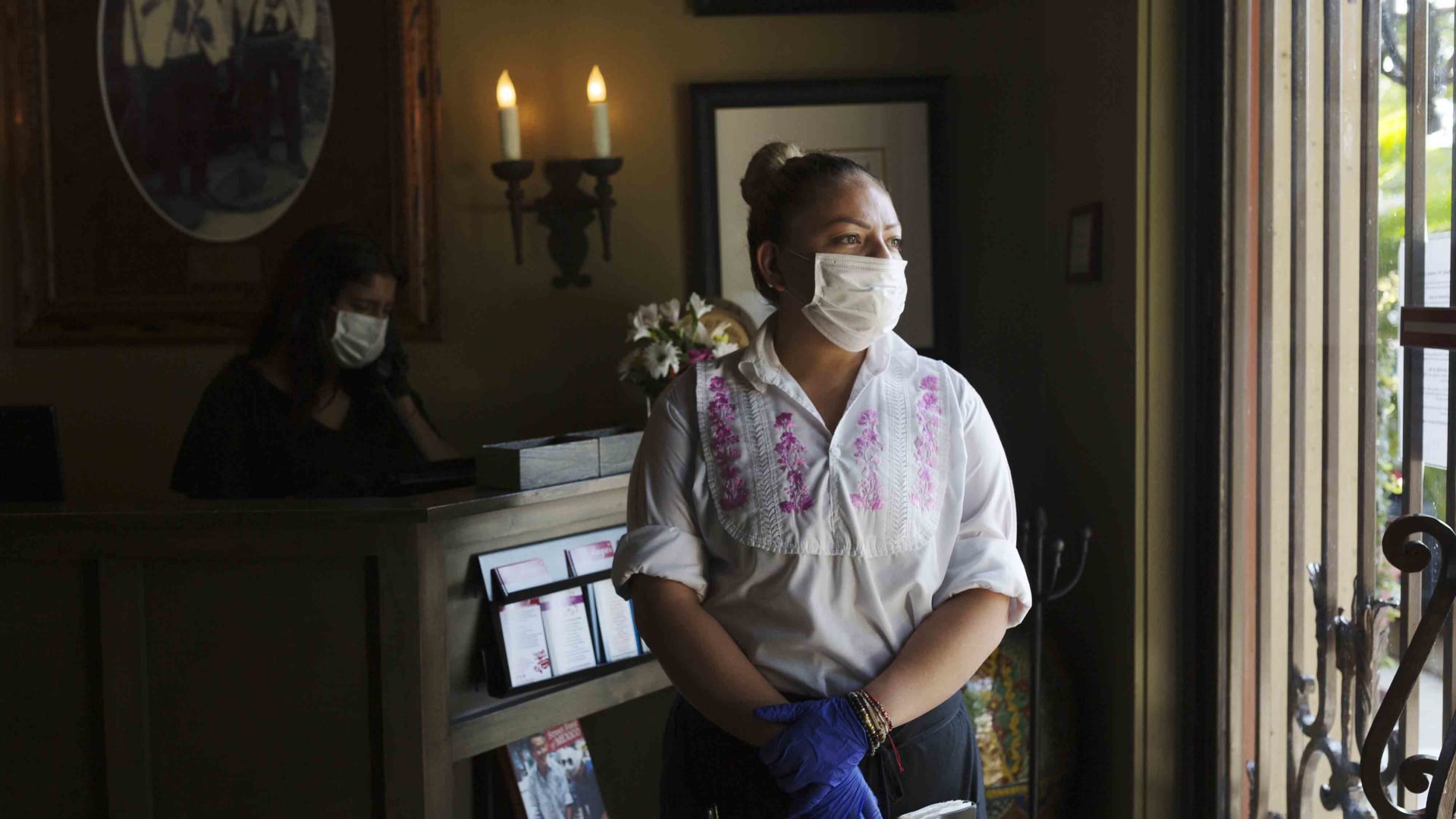 I've written about my company's research into how the Covid-19 pandemic is affecting different parts of the New Majority of small business owners, including the LGBTQ+ and Black communities. As Hispanic Heritage Month comes to a close, I wanted to share our findings on Hispanic and Latinx entrepreneurs -- a group that has grown by more than 34 percent over the past decade, faster than any other ethnic group. Our company was co-founded by a powerhouse Latina, our CEO, Carolyn Rodz, so this is near and dear to our hearts.
Hello Alice partnered with the Latino Business Action Network at Stanford and We Are All Human Foundation to compile anonymous owner data and publish our newest Impact Report. Of the 14,566 Hispanic and Latinx owners who participated, 71 percent said they needed emergency funding immediately to beat the economic headwinds of Covid-19 and survive.
In the report's opening letter, Mark Madrid, CEO of the Latino Business Action Network, says that, compared with white-owned businesses, Hispanic and Latinx owners have less cash on hand and face significantly lower approval rates for Cares Act relief such as the Paycheck Protection Program. Even when Latinx-owned businesses were approved for a PPP loan, exceedingly few were granted the full amount requested. "In our national sample of Latino-owned employer businesses, we find that Latinos have fewer resources to weather the ongoing storm," writes Madrid.
Barriers to these crucial funding programs help explain another recent Aspen Institute report, which found that if Hispanic owners were provided the resources to scale at the same rate as White-owned businesses, "an estimated $1.47 trillion dollars could be added to the economy."
This trillion-dollar potential is something that my co-founder, Carolyn Rodz, felt firsthand in her conversations with fellow business owners throughout the three Hispanic Small Business Town Halls our company hosted this month in partnership with Inc. Touching on topics including finding funding, connecting with customers, and leadership, each session gathered small-business owners to crowdsource wisdom. Listening to her reflect on the experience, there's plenty of reason for optimism.
"Latinos came to this country in pursuit of the American Dream, and there is no better path for them than entrepreneurship," says Carolyn. "As a society, we must do better to break down the unique barriers this community faces, and to unlock the vast potential of this rapidly growing group of business owners."
You don't have to look far to find people doing the work to unlock that promise. One example is the businesswoman Dany Garcia, who's partnered with Hello Alice on a new initiative called Latinx the Mosaic to both celebrate the diversity of the Hispanic community and provide $10,000 grants to small-business owners. There's also the United States Hispanic Chamber of Commerce, which maintains an authoritative list of resources for owners in English and Spanish, and Accion, a microfinance organization that supports Hispanic businesses through mentorship matching, business financing, and other resources.
But these efforts chip away at a problem that only our government can fully address. More than half of those surveyed in the Hello Alice Impact Report requested measures like rent relief or assistance, and three quarters of respondents requested emergency funding. Industry leaders and small business owners alike must press their elected officials to deliver these kinds of crucial relief immediately; if they don't deliver, we'll vote them out this November.
All the while, I find myself inspired by people like Jessica Sotelo, one of the owners whose responses make up the Hello Alice Impact Report. Alongside her husband, Sotelo owns and operates Symphony Strings Music Co., the first locally owned stringed instrument shop in El Paso, Texas. She remains positive about the future of her shop even after months of shutdowns and uncertainty.
"It's OK if things change often," she tells me. "There is no book on how to run your business during a pandemic. All you can do is try to make the best decisions you can for yourself, employees, and customers' safety while staying true to your company values."
Right now, Symphony Strings is persevering with amped up safety protocols and a range of online and virtual options for their loyal customers. Sotelo is hopeful that she'll be able to spread music and joy throughout her community sooner rather than later. Let's all use our voice and influence to make sure that Sotelo and others like her are able to realize their own American Dreams.
Oct 15, 2020