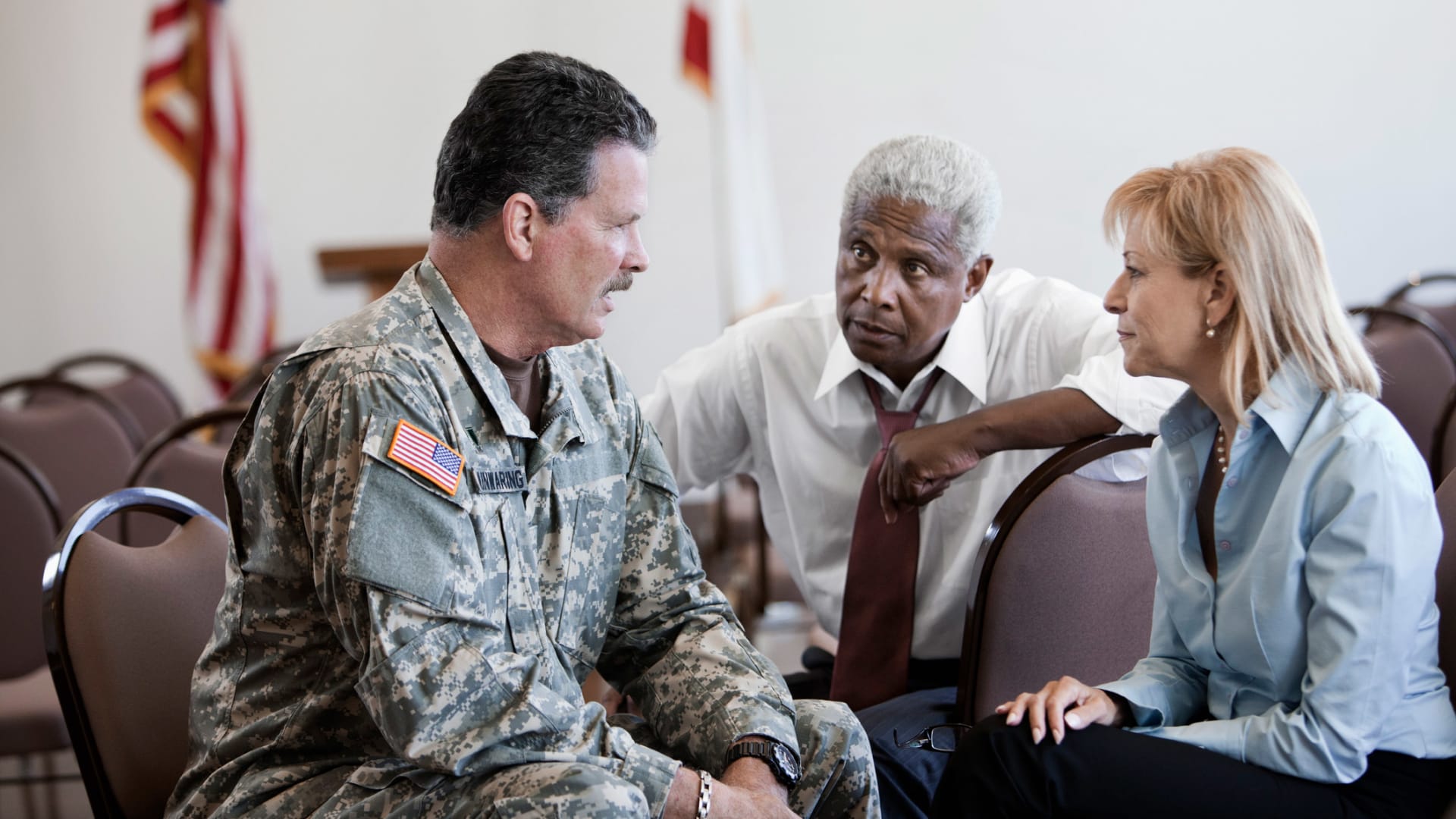 Each Veterans Day, my first call is to my favorite Air Force vet, my Dad, a three-time bootstrapped entrepreneur. My second call is to my favorite Army vet, Phyllis Newhouse, a unicorn entrepreneur and founder of Xtreme Solutions. These people are just two of the reasons why I believe the strongest leaders in the small business space come from the ranks of the 19 million men and women who have served our country. Add in the military spouses who possess the tenacity and flexibility to run a business and keep things moving at home, and we have ourselves an undeniable economic powerhouse.
But their continued success is not guaranteed. At my company, Hello Alice, we recently surveyed 38,000 of these military-connected small business owners regarding their business sentiment as of Q4 2021. The latest data shows that the business outlook among military-connected owners is weakening. In fact, only 54 percent of these owners believed their business would close out 2021 in a better place than last year -- a 23 percent drop since we asked that question a quarter ago. This pessimism among military owners is unique, too, with 68 percent of the general small business population predicting 2021 will end on a positive note.
At the end of the day, the problem boils down to funding. While acquiring capital ranks as a top hurdle for all entrepreneur demographics, military-connected owners report it at even higher levels. As of Q4 2021, 46 percent of military-connected owners cite this as their largest obstacle -- a 28 percent uptick over the previous quarter. We've traditionally observed a Q4 uptick in funding challenges across all demographics, but it's most severe among the military-connected group.
This problem isn't going away, and lack of capital will determine what these entrepreneurs achieve for years to come. When we asked about their long-term business goals, military-connected owners were focused on building a brand (32 percent), acquiring customers (12 percent), and hiring a team (11 percent). None of these goals will be achievable without sufficient cash flow.
If these businesses fail, we all suffer. Our data found that military-connected owners are more likely to include community and social impact as part of their business model. In addition to their core business propositions, military-connected businesses also donate to community causes, host volunteer events and community gatherings, and raise awareness for social missions at a higher rate than the general small business population.
In fact, most military-connected owners run small businesses supporting their communities, and they're important sources of income for their owners and the diverse staff they employ. Fully 73 percent of military-connected owners told us that more than half their team identifies under New Majority demographics -- 10 percentage points higher than among all owners. Supporting these businesses means more good-paying jobs for all stripes of Americans.
I'm hard at work with business leaders solving the systemic problems at play. But for those of you in the military community thinking of starting or strengthening your own business, here are a few things to consider in the coming year:
Our country is blessed to be served by our military and their families who are willing to sacrifice so much. As Thereasa Black, the founder of Bon AppéSweet in Arlington, Virginia, recently told me, "I got deployed in 2018, which meant I left my daughter behind. I cried literally every single night for the entire time I was gone, and I decided that when I got back, I'll never deploy again. My gelato company is really a promise to her that I'm never going to leave her again." This Veterans Day, I can't think of a better way to thank veterans like Thereasa for their sacrifice than to support their small businesses and salute them as they return home to civilian life.
Nov 11, 2021