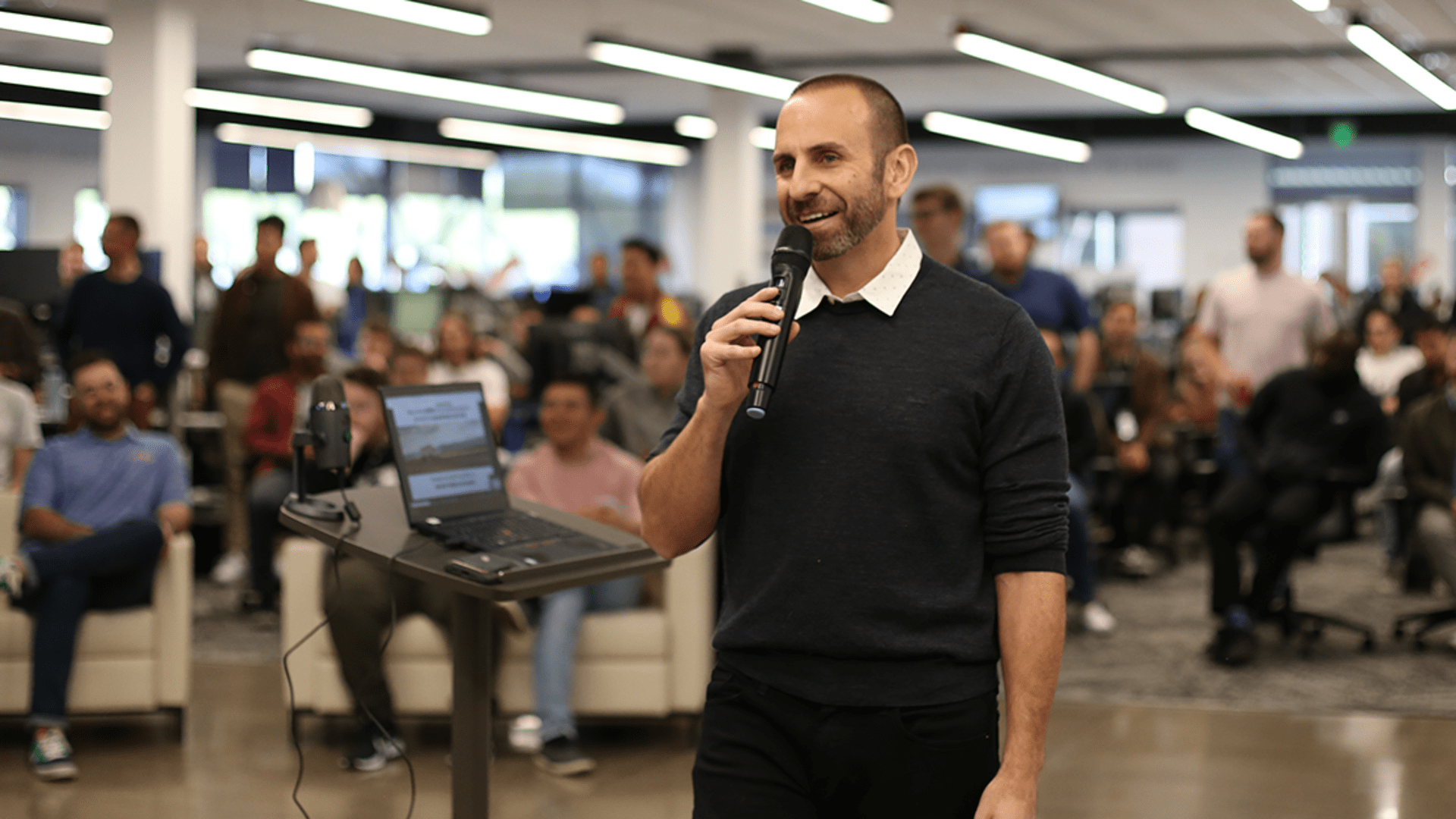 Despite its massive size, the $800 billion U.S. trucking industry has, until recently, relied exclusively on phone calls, emailed bids, and spreadsheets to manually arrange shipments. Companies of all sizes with freight to move from one location to another typically track each shipment with a spreadsheet, send an email blast to brokers and carriers to request bids, and then choose transport based on pricing and timing, explains Andrew Leto, founder and CEO of Emerge.
Based in Scottsdale, Ariz., with two other locations in Boulder and Atlanta, Emerge has revolutionized the for-hire trucking industry with its 2017 launch of a digital marketplace-;the only one of its kind thus far, Leto says. Now, instead of phone calls, emails, and manual bid tracking, the Emerge platform efficiently connects freight in need of shipment with the most cost-efficient and available carriers.
The development of the platform "was the whole gamechanger," according to Leto, who says the company has "gotten 4 percent of the for-hire trucking market" in five short years.
Leveling the for-hire playing field
Emerge makes it possible for the smallest trucking companies to do business with some of the largest corporations in the U.S., Leto says. Small and midsize trucking companies that normally get locked out of the bid process now have a seat at the table, thanks to Emerge, which charges carriers a small fee for each successful bid.
Larger shippers, in turn, have access to a platform that automates much of the freight procurement process at no cost to them. From posting shipping needs to receiving bids, awarding the business, and digitally issuing an onboarding packet for the carrier to sign and return electronically, Emerge eliminates the manual steps that slow the process down.
More data means more business
As Emerge grows, so does the amount of data it has regarding shippers' needs. "Our system gets better and better as our network grows," says Leto. With each new trucking company that registers on the platform comes new information about the freight they carry and all of its moves, he says. That additional data makes it possible for shippers to potentially find new truckers and faster deliveries.
"I don't think we have a driver problem. I believe there's a data problem," Leto says, and the solution is a marketplace for freight that allows carriers to optimize loads, by filling trucks to capacity with less driving in between.
"There's never been a marketplace for transportation," Leto says. "We're starting with trucking but plan to move into all the modes, including intermodal, drayage-;which is the ports-;and then truckload, which is what we do now. Our next thing is moving into the FCL market, which is containers, because our customers are asking for it."
"Transportation is the last big marketplace that has yet to be built," Leto says.
By the numbers:
Founded in 2017
#2 on the Inc. 5000 Regional List
$169 Million in Revenue 2021
451% 3-Year Growth Rate
1,000+ Shippers on the Platform
300+ Employees
May 17, 2022