Donald Trump is everywhere. He's hit the top of the charts for the GOP presidential candidates. He's stealing the spotlight on most media outlets. Love him or hate him, Donald Trump has got you talking about him.
But is there a system to all of this? A strategy of some kind?
After analyzing all interviews and media appearances over the last few weeks, a pattern has emerged that was written about by Michael Simmons.
The infographic below highlights these recurring patterns and offers you the opportunity to see right through them (or use them, should you find the need).
Did we miss any? Share your thoughts in the comments below.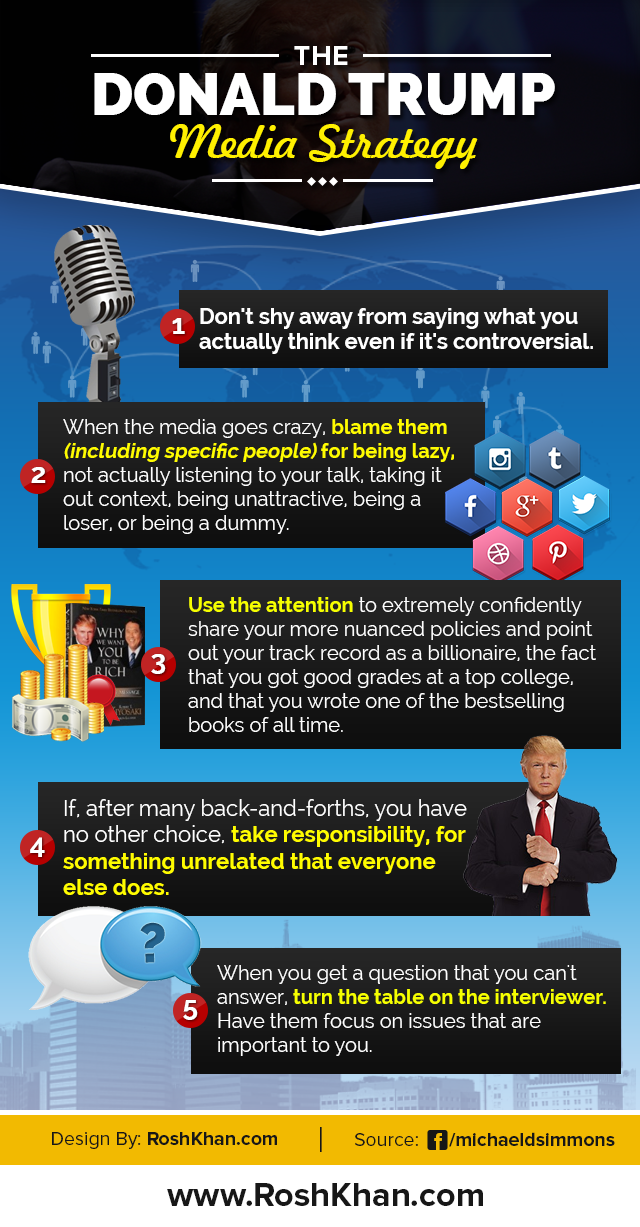 Rosh Khan is a medical graduate turned internet entrepreneur and mentor. At RoshKhan.com, he works with entrepreneurs from around the world to start, fix, or grow their business. He is also a recovering Tetris addict.
Jul 27, 2015