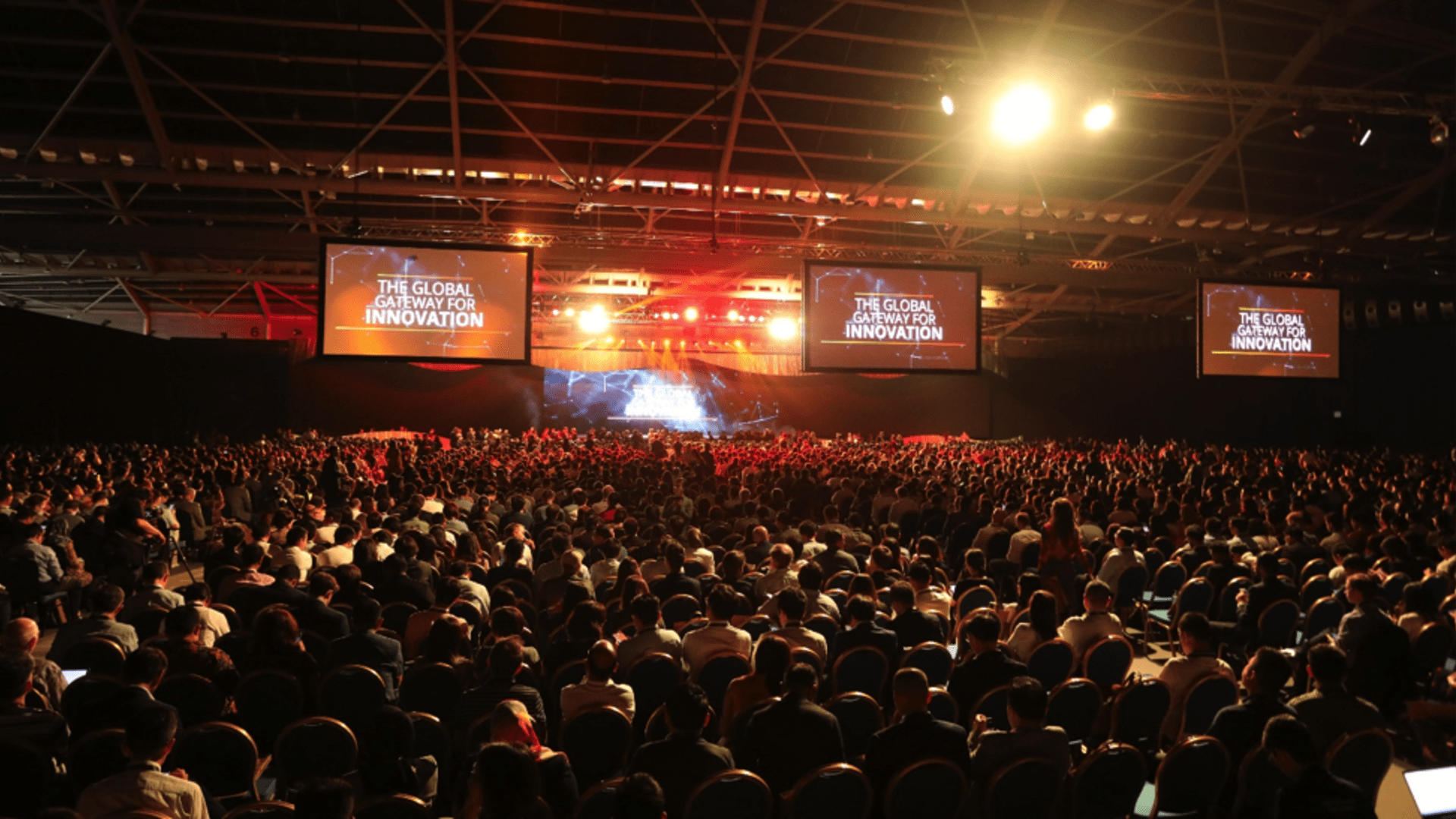 Whether you're a techie, an investor, or are just interested in learning about the latest advances in technology and innovation, Singapore FinTech Festival (SFF) x Singapore Week of Innovation and TeCHnology (SWITCH) should be on your radar, and your calendar, now.
SFF x SWITCH promises "the world's first week-long, round-the-clock, hybrid digital and physical event." Continuous content will be presented 24 hours a day, on five consecutive days, December 7-11.
One of the largest technology conferences in the world, SFF x SWITCH puts the greatest technology and innovation minds at your fingertips and allows you to "mingle" with more than 60,000 fellow attendees from more than 140 countries in the digital space.
SWITCH provides access to global startups, investors, enterprise leaders, the innovation community, and a wide variety of ecosystem players.
Due to COVID-19, much of this year's conference will be digital, but major steps have been taken to ensure that the online functions mimic the "in-person" experience of physically attending the event. There will also be in-person events around the globe, depending, of course, on the state of the virus in each of the cities where events are planned.
Each day will focus on a single theme. This year's SWITCH themes are:
Day 1: Reimagining the Future: Towards a Better Tomorrow
Day 2: Pushing Boundaries: Exploring Techtonic Frontiers
Day 3: Catalyzing Innovation: Partners in Deep Tech
Day 4: Overcoming Odds: The Change Generation
Day 5: Building Bridges: Connectivity in the Digital Era
Major areas of focus for this year's event include agritech, health care and biomedical sciences, smart cities, urban solutions, trade, and more.
There will be, as always, a particular concentration on emerging technologies, including artificial intelligence, machine learning, blockchain, and 5G connectivity. This year's conference will also feature technologies designed to mitigate the physical and economic effects of the COVID-19 pandemic.
The conference will also have a dedicated platform curated by more than 60 global innovation partners, including 500 Startups, Apex Brazil, Hello Tomorrow, Plug and Play, TUV SUD, and more. This platform will allow participants access to deep market knowledge, opportunities, and insights from 42-plus cities worldwide.
More than 800 speakers are on the agenda for SFF x SWITCH, including:
Chi Young Cho, president and CIO, Hyundai Motor Group
Lars Reger, group CTO, NXP Semiconductors
Bedy Yang, managing partner, 500 Startups
Adrian Smith, institute director and chief executive, The Alan Turing Institute (AI)
One SWITCH highlight will be TechInnovation, a technology "match-making" event that brings together companies looking to invest in new technologies with the engineers developing such technologies. Matches made at TechInnovation result in partnerships, collaborations, and investments.
The conference also features Asia's top startup pitching competition, SLINGSHOT. One hundred global startups will pitch to a global audience at SLINGSHOT 2020's Virtual Finals and compete for prizes worth nearly US$600,000.
There will also be a deeper focus on entrepreneurs, founders, and women in technology, with a host of activities that facilitate networking with other members of the global innovation community.
The Singapore FinTech Festival celebrates the power of belief and showcases the wide range of opportunities in the fintech world. SFF has long championed broad finance-related topics, from financial inclusion to green technologies and sustainability. This year, SFF will shine a spotlight on:
the pioneers who have blazed new trails and made a difference,
the rising tech stars with the potential to shape the post-COVID financial sector, and
individuals who have overcome obstacles to create new opportunities for society.
Like SWITCH, the FinTech Conference will also have themes tied to each day of the event:
Recovering from the pandemic - Economic Summit;
Creating the infrastructure for a digital economy - Infrastructure Summit;
Enhancing inclusion and sustainability - Impact Summit;
Restoring investors' confidence - Investor Summit; and
Building skills for the future - Talent Summit.
FinTech Summit speakers will include:
Julie Sweet, CEO, Accenture
Dan Shulman, president and CEO, Paypal
Satya Nadella, CEO, Microsoft
Adena Friedman, president and CEO, Nasdaq
Nov 9, 2020