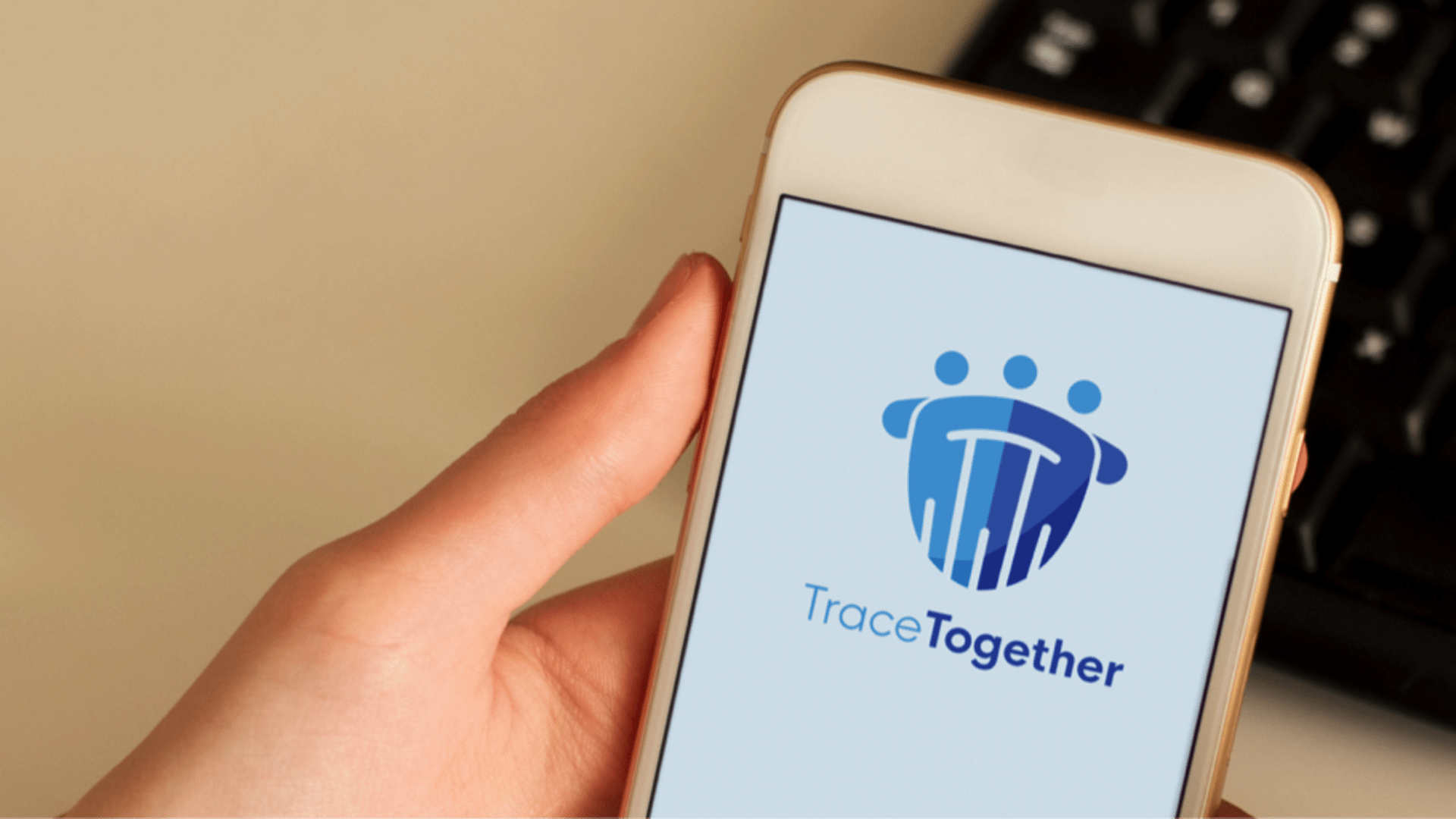 With the COVID-19 pandemic persisting, countries around the world are scrambling to implement preventive measures to flatten the curve of their outbreaks and keep their public health systems from being overwhelmed. Terms like 'social distancing,' 'lockdown,' and 'contact tracing' have now become part of daily conversation as people come to grips with life under a new normal.
How technology is helping to contain the spread of COVID-19
Like South Korea, Hong Kong, and Taiwan, Singapore has a simple but effective approach to COVID-19: identify, quarantine, and treat patients as quickly as possible. But it is the innovative application of tech-driven strategies that has proven to be the difference-maker in these nations thus far.
The increased isolation stemming from social distancing measures have forced governments, businesses, and public health organizations to expand the use of technologies to improve testing and contact tracing.
For example, in South Korea, the government rolled out Corona 100m (Co100), a central tracking app that notifies Koreans of known COVID-19 cases within 100 meters of their location. Singapore has a similar app called TraceTogether, a "mobile application developed to support existing nationwide efforts to combat COVID-19, by enabling community-driven contact tracing."
Business ideas emerging from the pandemic
These developments show that tech companies have the opportunity to adapt their solutions to aid in the fight against COVID-19. Our partner, ACCESS Health, shared that the key to the battle against COVID-19 lies in taking advantage of three trends.
1. Information and communications technology (ICT)
In Thailand, the private sector has teamed up with the government, public health and educational institutions, and hospitals to develop the Mor Chana App--a tool designed to help people assess their infection risk and track users in close proximity to infected people.
The app also disseminates factual information about the disease to minimize panic and stem the spread of the virus. It provides a wealth of data, which is then analyzed and used to predict public health needs and strengthen safety measures.
2. Digital health technologies
Lockdowns and social distance have led to new digital health technologies becoming crucial tools in fighting the pandemic. "Digital health technologies such as telemedicine have been vital in addressing certain health needs that local health systems are not able to handle," Valerie Shelly, program manager, ACCESS Health shared.
According to Ray Dorsey, director of the Center for Health and Technology at the University of Rochester Medical Center, the majority of patient consultations in the U.S. are now happening virtually, and there's been at least a ten-fold increase in virtual checkups in recent weeks.
The question technology companies should ask themselves is how to sustain the use of these effective telehealth services after the pandemic subsides.
3. AI and blockchain technology
ACCESS Health notes that AI and blockchain technologies are now being used to help supply chains cope with the strain caused by COVID-19. Companies like Google have launched chatbots to streamline information supply chains, but we're also seeing technologies being used to enhance health care supply chains.
Recently, IBM launched a blockchain-based solution called Rapid Supplier Connect to help solve the problem of medical supply shortages. The blockchain network allows government agencies and health care organizations to access a decentralized database of new, nontraditional suppliers who have pivoted to address the shortage of equipment, devices, and supplies needed for COVID-19 relief efforts.
Taking collective action against COVID-19
"The COVID-19 pandemic has provided the opportunity for larger enterprises to solidify partnerships with smaller businesses," says Shelly. These partnerships have formed in the areas of health care, scientific research and development, information technology, finance, and agriculture and food supply chains, among others.
One initiative driving these partnerships is the World Economic Forum's COVID Action Platform, which seeks to galvanize the global business community to take collective action, protect people's livelihoods, and facilitate business continuity, as well as mobilize cooperation and business support for the COVID-19 response.
In Singapore, multiple enterprises have risen to this challenge. Telehealth company MyDoc launched a COVID-19 clinic that provides triage services for people experiencing symptoms but who are also concerned about the lack of social distancing in hospitals. The service not only keeps unwarranted cases out of the health systems but also allows patients to have their symptoms assessed by a trained medical professional.
Meanwhile, Singapore-based social enterprise Reach52 is providing affordable and accessible health care to the 52 percent of the population unreached by affordable health services. Reach52 also now offers a COVID-19 symptoms checker and chatbot, available on mobile devices. The platform is geared specifically towards low-income communities who are often the most at-risk during disease outbreaks.
To support doctors treating COVID-19 patients, BotMD has tailored their AI-powered clinical assistant to provide clinicians with fast, factual information on diagnosing, testing, and managing COVID-19. The chatbot answers specific questions in the native language of the health care worker and uses evidence-based guidelines from contributing doctors. BotMD also supports pharmacists with national formulary drug papers and treatment guidelines.
Finding golden opportunities in crisis
For tech companies and startups, ACCESS Health stresses the need to be alert and open to opportunities to adapt their services in these trying times. A pandemic isn't just a public health crisis--it affects food security, shelter, education, and relationships among other things. These external factors will point to problems tech companies can help solve.
Internally, now is a good time for startups to re-evaluate their processes and reflect on their business operations and overall direction. Consider internal business approaches, build morale, and maintain energy by being transparent and supportive of team members in these trying times.
Global threats require smarter, more advanced technologies
If there's one lesson to be learned from COVID-19 and past disease outbreaks like H1N1 and Ebola, it's that innovation is critical to effective communication, testing, research, and training. Technology and innovation also ensure that supply chains, government systems, and essential services can function as normally as possible amid safety measures such as quarantine and social distancing.
However, technology should not be as seen as a temporary solution. If anything, governments and institutions must be proactive in developing technology-forward policies, and companies should innovate future-ready solutions.
At the Singapore Week of Innovation and TeCHnology 2020, global startups, investors, researchers, and the innovation ecosystem will connect in order to discover new inventions and opportunities. Participants will learn the key technology trends that have emerged amid the COVID-19 crisis--from health care and smart cities to trade and logistics. Some of these startups will be featured and there will be discussion about how the global community can come together to prepare for future exigencies in the world economy.
Dec 3, 2020