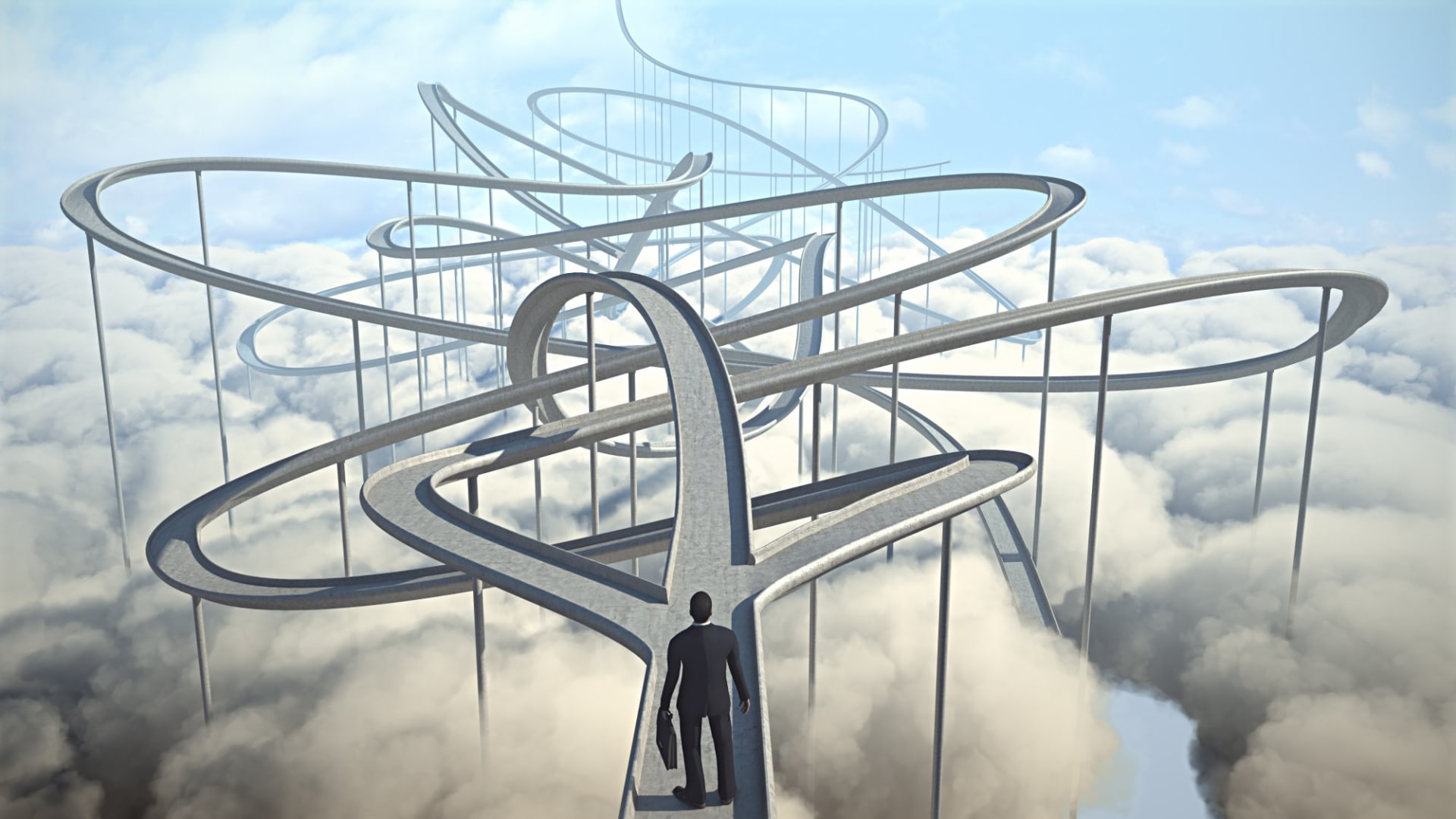 Winnie Hart, an Entrepreneurs' Organization (EO) member in Houston, is an author, brand strategist and CEO of TwinEngine and Brand in the Box who will moderate a webinar, The Future of Leadership on June 30, 2020. Panelists will include Nadim Habib, a professor at Nova School of Business and Economics who teaches entrepreneurship, strategy and innovation; John Sanei, a best-selling author, co-founder and chief exponential officer at Future Self Academy; and Erik Kruger, founder of Modern Breed, an international learning and development firm cultivating a new breed of leaders and teams.
The last few months have been a roller coaster of reinvention. We find ourselves asking, "What will it take to show up and lead effectively in this new era?"
We asked Nadim Habib, John Sanei and Erik Kruger for insights on the future of leadership, lessons learned and practical guidance to help as you navigate forward. Here's what they shared:
What is your message to the entrepreneurial community about the future of leadership?
Sanei: We are at the intersection of old and new, moving from the physical and mental landscape of the industrial revolution into a new, hyper-dynamic quantum world. This means leading through the ending of the old and this current void into an uncertain future, which requires us to unlearn and relearn what it means to lead post-Covid-19.
Kruger: Build character first. We tend to optimize for performance and skill acquisition, but realistically, these things are fragile and easily break down. When they do break down, and they eventually will, you fall back on character. The depth you create in your internal world builds capacity for dealing with external uncertainty, anxiety and challenge.
Habib: For many entrepreneurs, the focus was always on predicting what things would look like, and then building a plan to win in that scenario. Now, things are different. Nobody can realistically predict the future, which means leaders must accept that their role is changing. Because if you cannot predict the future, then your role is to prepare your teams, your organization, to deal with any future. Look inside and build the right people, culture and long-term values that empower them to adjust and deal with any future that comes. Essentially, the leader must change from someone who looked out and led the charge, to someone who looks in and carefully builds organizations that last.
What practices will enable innovation and growth?
Leaders are trying to balance increasing pressure to deliver on promises in a world facing unprecedented, accelerating change. This paradox of predictability in the face of uncertainty places significant pressure on leaders to rethink their planning processes, the way they operate, and how they build organizational culture and practices. Three tools to help sustain this balance are:
Strategic clarity. Ensure you have a clear idea of your strategic intent, and that everyone in the organization is aligned with it. This requires coherent and continuous communication.
Operational discipline. Times of change bring out a need for action, which may result in doing too many things with too little impact. Leaders must help their teams stay on point, and maintain discipline to keep promises to all stakeholders.
Keep building a culture of high performance. Set the standard and keep working it. Great people want to work for winning organizations that allow them to grow and evolve.
As we aim to get ahead of the curve, what ideas must entrepreneurs embrace--or abandon?
Let go of past successes because they will become increasingly irrelevant as we transition into the world's first dematerialization evolution. I don't think we are moving into the fourth industrial revolution; where we are going is neither industrial nor the result of revolution. Rather, we're evolving into the age of digital abundance.
Build businesses based on your curiosity and not what you think the market may need. The new breed of entrepreneur will need a spectrum of skills hyper-focused on their curiosity, because that path will awaken their genius and identify what the world will need.
Focus on adaptability and robustness rather than certainty and efficiency. Certainty is a delusion that locked businesses in permanent competition for centuries, but empires built by that thinking have been torn down by this pandemic. Now, those who collaborate and connect will thrive, because in that environment we need less from each "transaction," but can achieve exponentially more.
What mindset shifts must entrepreneurs adopt in this moment?
Erik Kruger identified three behavioral and mindset shifts:
Accept uncertainty as a constant. Life has always been unpredictable. But with the world in overdrive, everything is amplified. Create more time in your day to buffer against the uncertainty: Time to breathe, think, and speak with friends and colleagues.
Double down on your strengths. In my experience, we don't know ourselves as well as we think we do. When you cultivate a better understanding of who you are and what you're good at, you can show up with certainty in a world filled with uncertainty.
Embrace the Stockdale Paradox, the idea that we must always have faith that things will work out while also confronting the brutal facts of reality. Admiral Stockdale was a prisoner of war for seven years. It was his firm belief that we must face our circumstances--no matter how dire--yet keep our gaze fixed on the horizon.
What will it take to show up and lead effectively in this new era?
Lead from the heart and the head. Navigating an uncertain world requires leading from your heart and your head. Balancing the softer side of leadership skills--authenticity, empathy and compassion, with the harder side--performance, financial drivers and goal setting. Thinking beyond ROI and introducing ROC (return on compassion).
As leaders, we are skilled in making hard, data-driven decisions with our heads. Leading from the heart requires understanding that the heart will constantly evolve as the future unfolds. We must be honest that, as leaders, we don't know what we don't know and the core of leadership is, with heart, serving the people and teams we lead. The future lies in our ability to be supportive and establish life-enhancing connections to build deep trust that empowers others to survive and thrive in any condition.
Jun 23, 2020