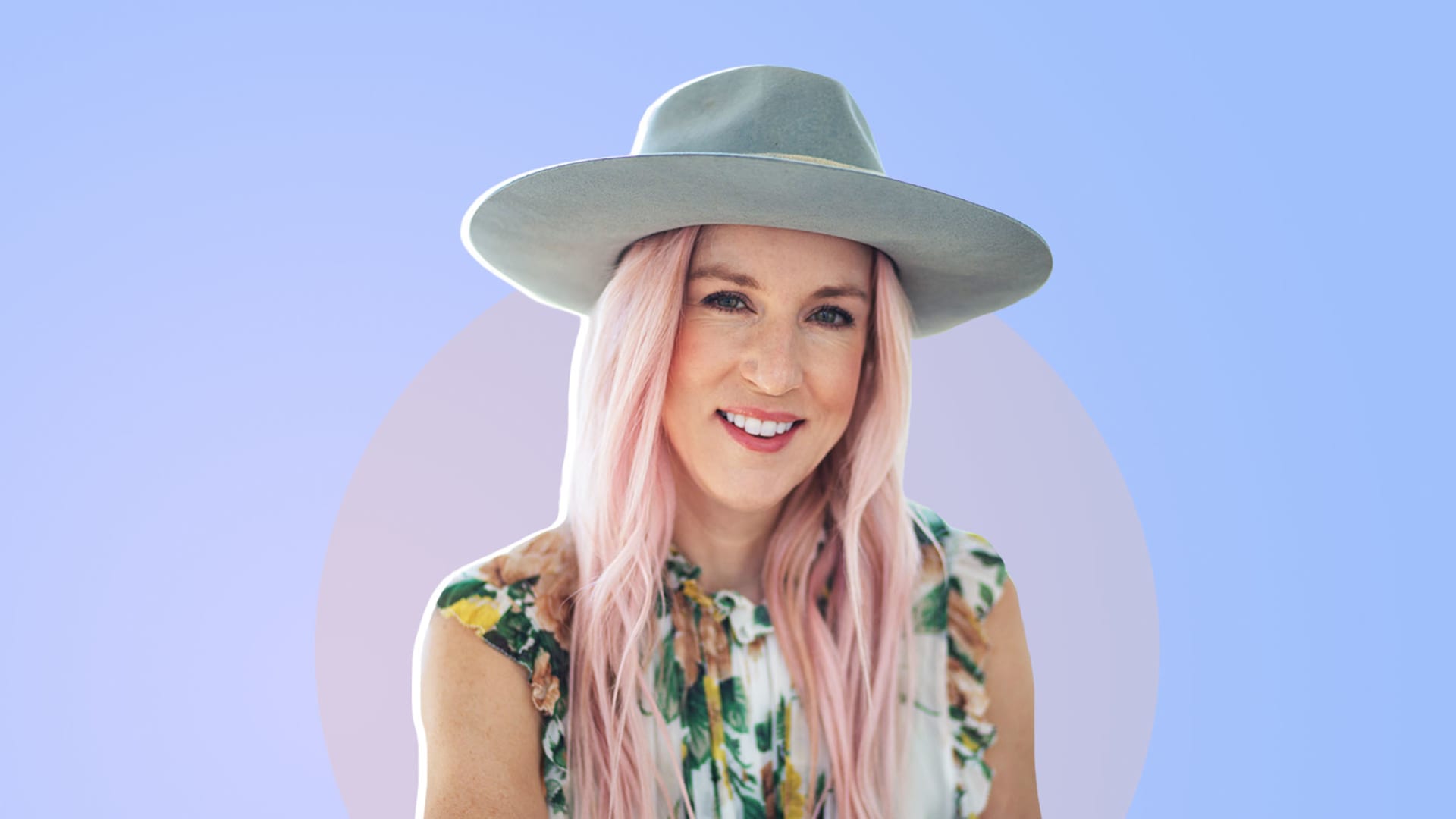 Renée Rouleau, an Entrepreneurs' Organization (EO) member in Austin, is the founder and CEO of Renée Rouleau Skin Care, whose products and personalized skincare are respected by celebrities, bloggers, and skincare obsessives. As she marks 25 years in business, Renée shared what she's learned along her entrepreneurial journey.
In the quarter-century since I launched my company in August 1996, I've learned a lot about how to successfully run a company for the long haul. To mark our 25th anniversary, here are 11 lessons that made the biggest impact on my business.
Bigger Isn't Always Better
I always knew I wanted to build a great company--not a big company. I have a deep desire to put people over profits and create a healthy and supportive work environment for my employees. I chose to grow slowly and remain in control of my destiny.
You Can't Foresee the Unexpected, But You Can Trust You'll Find a Way Through It
You never know what's around the corner. My COO (who was also my husband and partner for 22 years) passed in 2018 after a short battle with cancer.
No one can prepare for a crisis of that magnitude, but I learned that by relying on others for help and support, along with good problem-solving skills, I can get through anything. In those dark days, I put one foot in front of the other and trusted that I would find the light to get through it.
When Opportunity Knocks, Scrutinize It
Everyone loves opportunity. It can be so exciting that many people say yes without weighing the pros and cons. As a result, things don't always work out as hoped. When opportunities arise, I ask myself a list of specific questions to ensure I'm being strategic.
Be an Infinite, Open-Minded Learner
Entrepreneurs are constantly breaking new ground, innovating, and building on ideas to stay relevant. However, you must always be willing to adapt to new information. Never get stuck thinking you know it all.
To keep my mind open, I tap into my team for brainstorming sessions. With their different views and unique experiences, they have a lot to teach me. That's why "learn and grow" is one of my company's core values.
Ask, "What Problem Are We Trying to Solve?"
This is my go-to question. Ideas and decisions can become convoluted; this simple question gets them back on track. If there's no clear answer, you might be trying to fix a problem that doesn't exist. That's when I turn to my other favorite, "If it's not broken, don't fix it."
Hire for Attitude, Train for Skills
Any company can offer a stellar product, but to succeed, you'll need the right people on board. When hiring, take resumes with a grain of salt. Some of our best hires didn't stand out on paper--but they do in person.
You Can Be Rich or Be King--But Not Both
Harvard Business School Professor Noam Wasserman teaches that entrepreneurs must deliberately choose either to optimize for financial returns (be "rich") or for company control (be "king"). Each requires different decision-making, so it's crucial to know which you desire.
It's Easier To Fix Leaks in the Hose Than To Get More Water
Sure you'll need to focus on getting new customers, but don't forget your daily operations that are critical for retaining them. Is the person answering the phone friendly and efficient? Are you incentivizing existing customers to spread the word? Are you leveraging every opportunity to increase average order value? So many strategies can help your business run more effectively; make sure to analyze all of them.
Focus on Your Strengths, Delegate Weaknesses
Entrepreneurs wear many hats: handyman when things break, bill payer, supply getter, marketer, promoter, trainer, manager--the list goes on. No one is good at all of these things. I've learned to delegate areas where I lack efficiency. I rank every task from one to five: one for things I loathe, five for things I love and am great at. The goal is to do the fives and delegate everything else. Yes, sometimes I do threes and fours, but it's a good way to manage a full plate.
Reinvent Your Brand Every Seven Years to Stay Relevant
Many businesses start strong but die on the vine. Time makes things stale; brands lose their edge. About every seven years, I change things up with a new logo, packaging, and website. Industries evolve. Staying current keeps customers loyal.
Growth Is Saying Yes to Things That Scare You
Starting a business is a lot like having a baby. You nurture it for so long only to set it free when it matures. For years, I held on tight for fear of losing control. When my husband and COO got sick, he encouraged me to hire and delegate. To reach our potential, I had to be the visionary, focusing more on big ideas and less on the day-to-day.
Letting go and trusting others has been scary, as has navigating a world without my partner in life and business. But the resulting growth--both in my company and personally--has opened my world in a way that I never imagined. It could have only happened by getting out of my comfort zone.
Aug 19, 2021