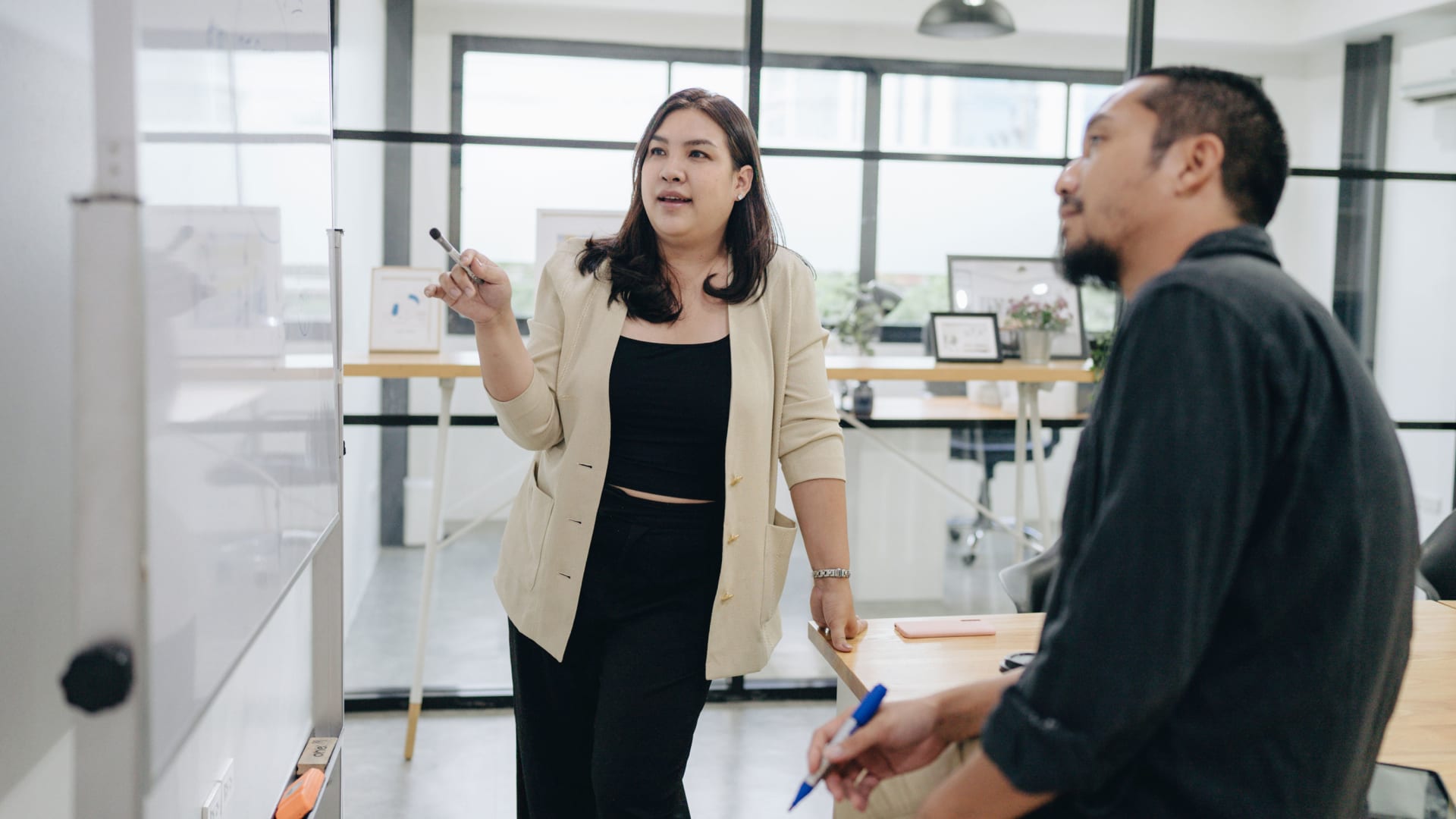 Danijel Velicki, an Entrepreneurs' Organization (EO) member in Southeast Virginia, is the founder and CEO of Sqwire, which helps low- to moderate-income families realize their financial promise through financial education. We asked Danijel how financial concerns play into the current hiring crisis. Here's what he shared:
In the midst of the most severe hiring crisis many of us have ever experienced, there is a lot of public discourse centered around figuring out how we got here. Some blame the economy, others blame the pandemic, and some suggest it's a generational thing.
While any one or combination of those things could be a contributor, there's one thought that's missing from the conversation: Are we, as business owners, part of the problem?
I have daily conversations with other CEOs about the state of their companies -- including what's working and what's not. I've learned three things that might provide insight into the mistakes that could be holding you back from growing your company into the future.
You're Not Pivoting
It all comes down to one little phrase that many of us use regularly: business as usual. Seems harmless, right?
But maybe "business as usual" is exactly the problem.
We're creatures of habit who are comforted by structure. So, when we settle into something that works, it feels right to just keep it going. We perfect our processes, develop policies, and hire managers to ensure that everything runs smoothly. Maybe we check in from time to time to make sure the machine's still functioning as designed. But how can we grow if we don't make room for change?
If the pandemic taught us anything, it's that agility is an absolutely necessary trait for any business owner. We learned a lot about how to pivot around a global shutdown and restructure our workplaces. But it shouldn't take a catastrophe for us to realize that change is good and necessary.
Business as usual -- though it may work for a while -- doesn't offer opportunities for growth. What feels like stability could actually just be stagnancy. And stagnancy does not promote a company culture where talented, ambitious employees can thrive.
You're Not Optimizing Your Roster
We must also apply agility to team management tactics. As the world changes around us, the demands of our businesses change, too. To meet those demands, we must make sure employees are functioning at their highest levels. That means placing each person in the right position, even if it requires changes to your original roster. This type of talent management requires you to understand your employees on a deeper level and ask a lot of questions.
By ensuring that each employee feels fulfilled, challenged, and encouraged in their work, you'll build a culture of care that is hard to leave and will reap the benefits of increased productivity and efficiency that come with a satisfied, engaged team.
You're Not Prioritizing Your People
What are your priorities as a business leader? I've found that many CEOs get stuck in a cycle of prioritizing profits over people. Sure, we love our employees, and we say all the time that we couldn't survive without them. But are we showing our employees that they are more than just numbers to us?
Let me get a little more specific. When it comes to your employee benefits package, do you offer the bare minimum because that's what everyone else is offering? Or do you thoughtfully provide benefits that contribute to employee total wellness?
I've seen a lot of companies that offer "the usual" -- medical, dental, vision, a 401(k) match, and some PTO. That's a great starting point. But today's workers deserve more. They need to be offered opportunities for success in and out of the workplace.
As an example, and because financial wellness is my specialty, according to a 2022 study, 84 percent of employees believe employers should be responsible for their well-being. With employees spending an average of 9.2 hours per week dealing with their finances at work, it stands to reason that prioritizing your employees' financial wellness will not only help them but will help you in the process! To attract and retain top talent in your industry, think more about what workers need, because the competition is stiff. And companies that are providing total wellness benefits to their workers are reaping the rewards of quick thinking and action.
For me, the answer to this hiring crisis seems simple. We need to welcome a new era for our businesses, one where we maximize the potential of our companies and employees by making room for adjustments, and where we honor the responsibility that's been given to us by providing opportunities for every member of our team to thrive -- both personally and professionally. If you can make such adjustments in your business, I promise you'll never have to worry about hiring and retention again.
Jul 8, 2022