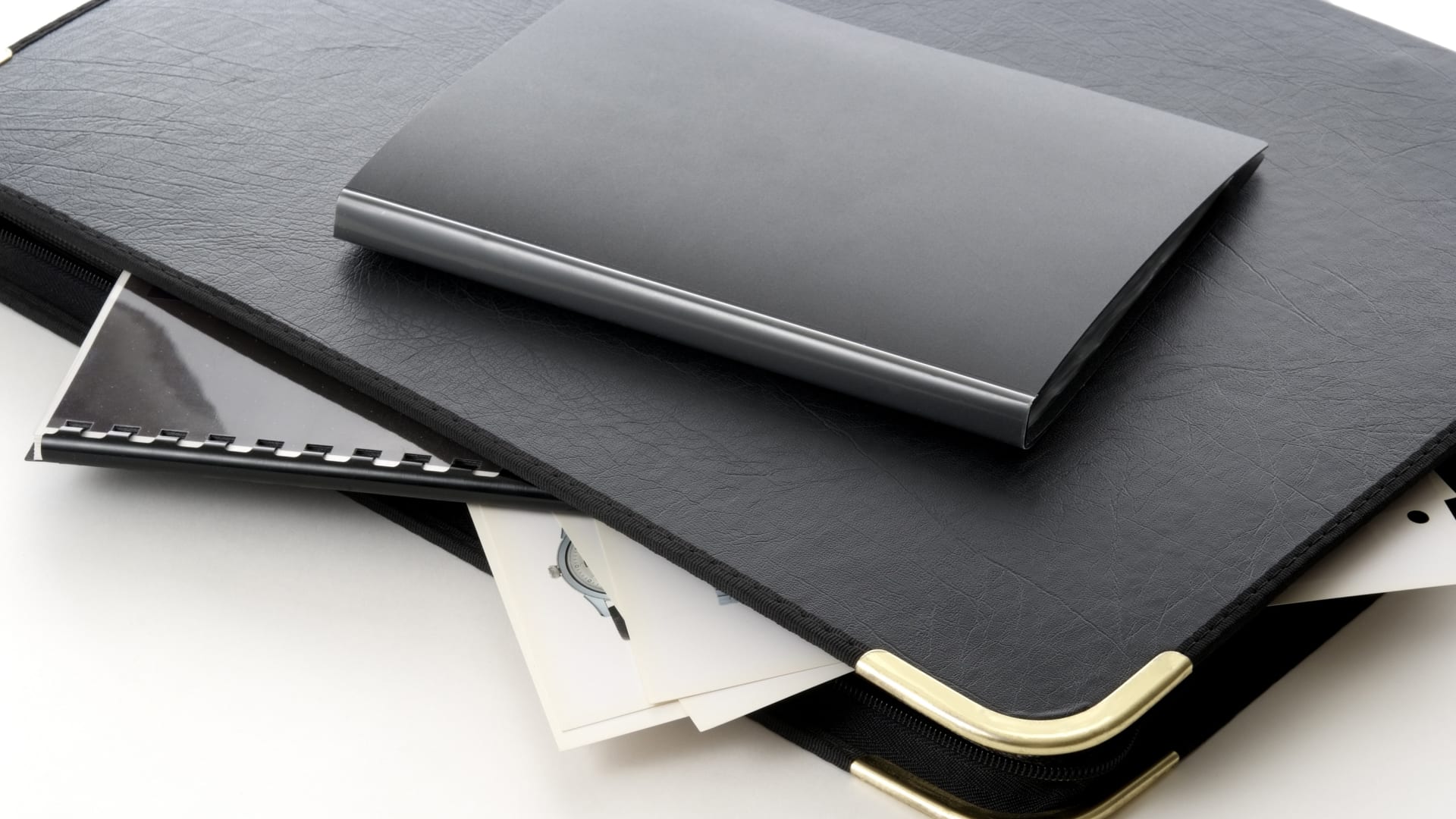 Vladimir Gendelman, an Entrepreneurs' Organization (EO) member in Michigan, is founder and CEO of Company Folders, an award-winning online printing company that has helped over 5,000 businesses print more than 20 million presentation folders. The company made the Inc. 5000 list of the fastest-growing private companies in America for three consecutive years. Vladimir shared his expertise to help entrepreneurs develop powerful sales folders:
A presentation folder isn't just a container for your sales materials. It's a key part of your presentation, instantly establishing your brand and helping to tell your company story.
Here are a few tips to help you create one that sells.
Pick the Right Product
There are hundreds of different folders, but you might also consider a paper binder, portfolio, or envelope. To figure out which is ideal for your presentation, start by asking:
Where am I using it? For sit-down meetings, standard two-pocket folders may be perfect. For trade shows, you'll want to keep materials from slipping out and getting lost. Folders with vertical pockets, paper binders, large envelopes, and portfolios are all good choices.
What am I putting in it? Choosing options that customize a home for your materials demonstrates your attention to detail. For example, if you have three product lines, a three-pocket folder provides a place to feature each one. If your presentation contains a DVD, thumb drive, or brochure, you can add a special slit, or, if you have a catalog or other large piece, expandable folders are a great choice.
How much can I spend? A custom folder doesn't need to break the bank. Discount folders with great artwork are still attention-getters. Or, if your pockets are a little deeper, you can design a completely custom piece.
Design for Maximum Impact
Combining stocks, coatings, and imprints creates a presentation full of delicious visual and textural surprises that engages your audience and interests them in what you're selling before you even start selling it.
Start with premium stocks. The stock you pick starts telling your brand story before you say a word, so consider the tactile impression you want to make. A weighty vellum or tweed will say "quality" to your customer's fingers. A glossy stock may say "fast" or "modern."
Add coatings. Coatings protect folders while adding another tactile and visual dimension to engage customers. You can choose a gloss, satin, or matte surface. And then you might throw in a splash of shiny spot UV to highlight design elements or add a background pattern.
Customize with die cuts. A unique front cover piques your prospect's curiosity about what's inside. Custom die cuts offer endless ways to use lines, shapes, and layers to add appeal. Cut a shape that evokes your brand. Let the paper inside show through as a design element. Or echo other design elements with an interesting edge or pocket shape.
Add flash with foil stamping. Adding a little bling to your folder will always get it noticed. Foil stamping is most frequently used to add a metallic shine. But colored foil on uncoated stock also makes for an interesting tactile experience and an eye-catching visual contrast.
Make an impression with embossing and debossing. Three-dimensional designs are irresistible to touch and add an aura of high quality and professionalism. Combined with foil stamping, they look rich and elegant.
Add Bells and Whistles
Your sales folder is an experience for your customer -- opening it, seeing what it looks like inside, and pulling out the materials. These extras can help create exactly the experience you want customers to have.
Wrap it with a belly band. A belly band is like a bow on a present. It makes opening your presentation an experience and gets recipients to slow down and look at the cover. It also holds your folder closed to keep contents from escaping.
Organize with stepped inserts. Stepped inserts are tiered sheets that make a highly organized and accessible presentation, allowing customers to easily find information and pull it out of your folder.
Secure with premium stitched brochures. Stitching your brochure into the spine of your folder evokes the solid, authoritative feel of a book, while ensuring your brochure won't fall out.
Add space with spine attachments. For white papers, lengthy reports, or in-depth sales decks, add a spine attachment -- a three-hole punched piece of stock with brad fasteners that is stapled into the folder's spine. They hold about 30 extra sheets of standard copy paper.
Final tip: To maximize your budget and create a folder that will help you sell, work with a designer who specializes in print. These designers are well-versed in products and printing methods, so they know how to get the most for your money and use the full range of print techniques to design a distinctive custom sales piece.
Apr 7, 2022