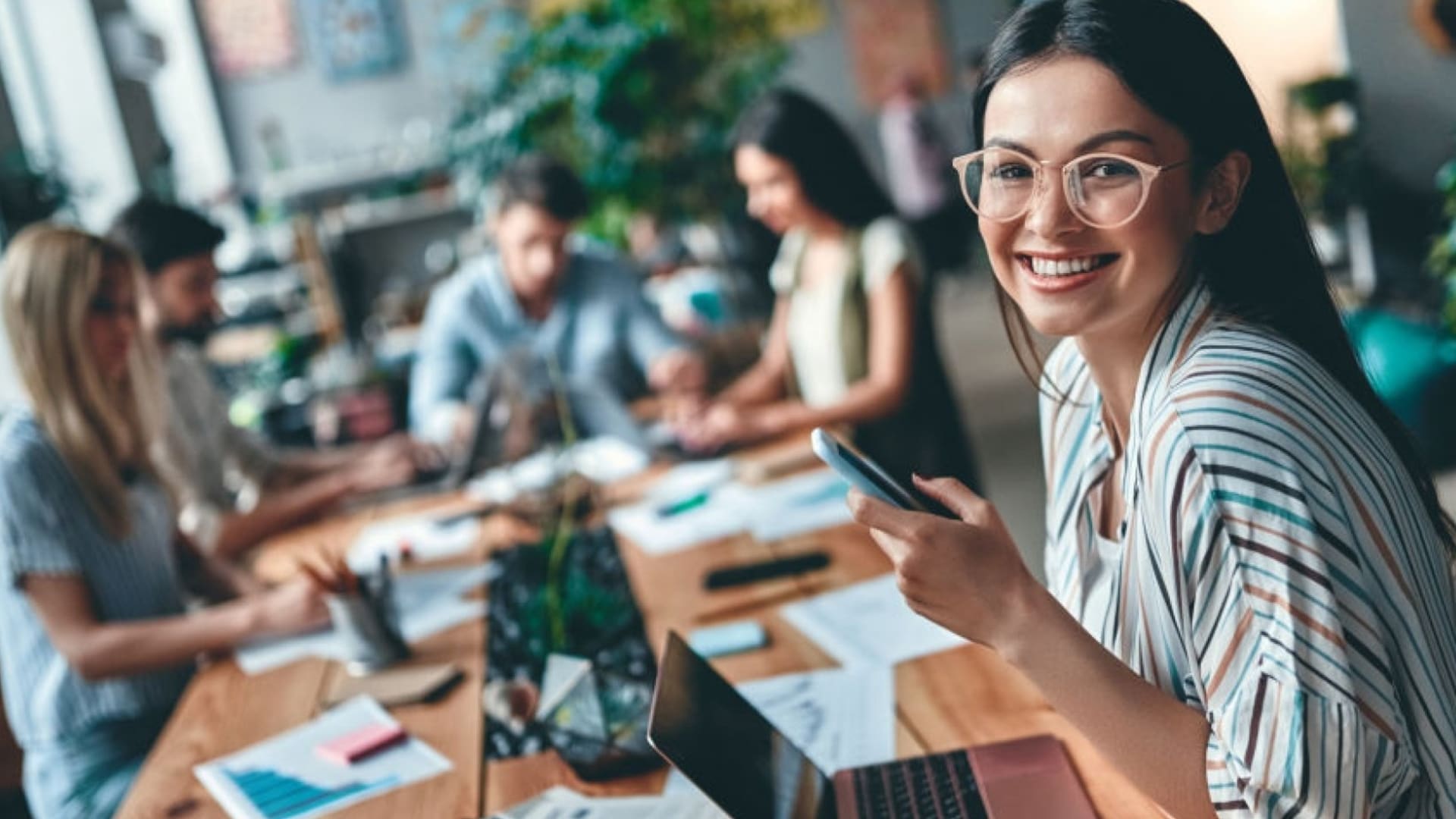 At the core of Entrepreneurs' Organization (EO)'s mission is an unrelenting commitment to helping entrepreneurs learn and grow in every stage and at every age, both personally and professionally. Husayn Kassai is co-founder and CEO of Onfido, which helps businesses drive results through identity verification and authentication. Husayn was just 21 years old when he started his company. We asked him about his experience facing ageism from the investor community. Here's what he shared:
When I co-founded my company in 2012, I was just 21 years old. Fresh out of university and following a brief, one-week stint at Merrill Lynch, I was passionate about creating a new identity verification standard for the digital age. I was confident that my co-founders and I had created something special, and we were eager to onboard customers, partners, and investors to take the company to the next level. I truly felt that nothing could get in the way of making our vision a reality. I felt invincible.
Then I experienced my first investor pitch. I stood in front of a crowd of angel investors with my backpack and a clean-shaven face, using my five minutes to pitch myself and the company. Afterward, one of the angel investors half-jokingly commented: "Are you even 18?"
At that moment, I realized that I would face an uphill battle to prove that age doesn't and shouldn't matter in the world of entrepreneurship. Over time I've learned that I am not alone in this experience. Age stereotyping is very much alive and well in Silicon Valley and beyond, especially among the investor community. A recent study shows venture capital firms prefer backing CEOs in their mid-40s.
So how does a young, hungry, and talented CEO stand a shot at gaining trust and backing when the cards are seemingly stacked against them? As I reflect on nearly a decade as a CEO who has successfully overcome--and continues to experience on occasion--many instances of age bias, a few critical pieces of advice come to mind.
1. Make the first connection over email or phone.
When speaking to potential customers and investors, consider interacting initially via email or phone.
While in-person engagement is often ultimately essential, and the goal is not to hide behind a device to conceal who you are, it's easier to gain the full attention of the person on the other end when they're not distracted by trying to decipher your age. With the right product, a strong story, market need, confidence, and enthusiasm, a winning impression can be made just as easily by email or phone as in person.
2. Let your product do the talking.
In the "fake it till you make it" Silicon Valley startup world brought on by the likes of Elizabeth Holmes and her company, Theranos, investors are leery of young, unknown entrepreneurs and the claims they make about their products and services.
With that said, if you have a solid product that solves a specific problem and can be substantiated by business results, lean on it when liaising with investors and customers. Use case studies and customer examples to support your claims, and be transparent about what your product can and cannot do today, and your plans for future innovation and growth. In doing so, you will put the spotlight on the product and win investors and customers over with your honest, candid leadership, regardless of your age.
3. Own your age.
After my first investor pitch, I immediately grew out a beard, ditched my backpack for a briefcase, and donned glasses in an attempt to appear older. While it worked in some cases, I felt uncomfortable because I wasn't being my authentic self. My last, and perhaps most important, tip is to own your age and use it to your advantage.
For example, demonstrate that you've identified new gaps or uncovered a new way to solve existing challenges because of your age. Your unique perspective and fresh take on the market is something that other, more seasoned entrepreneurs typically can't offer.
While age provides unique challenges for any young entrepreneur, age stereotyping can be overcome in today's startup world. With the right engagement strategies, an authentic mindset, and--most importantly--a winning product, even the youngest leaders can win over the toughest investors, customers, and partners for long-term success.
Nov 24, 2020