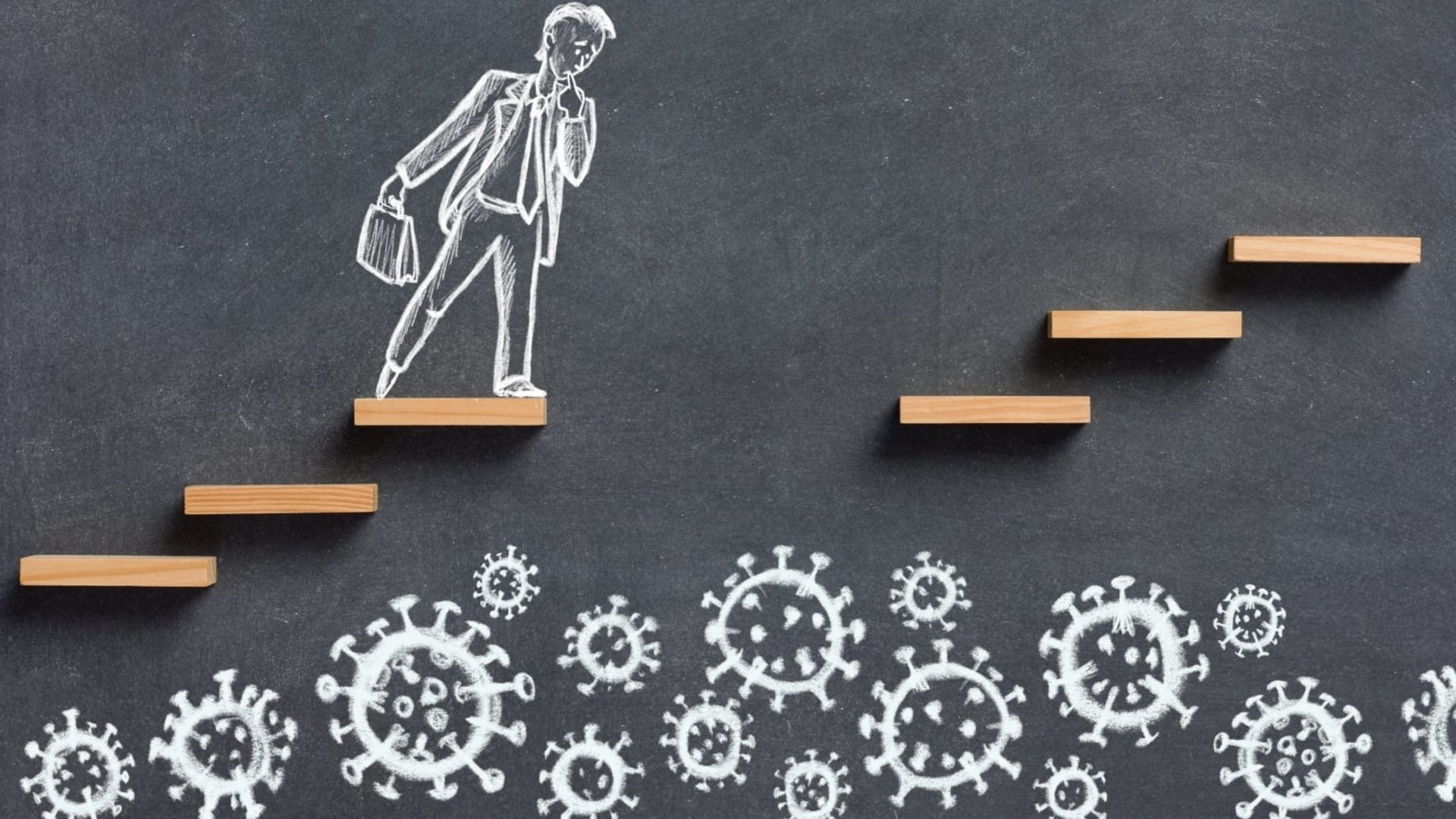 Nathan George, an Entrepreneurs' Organization (EO) member in Washington, DC, is a serial entrepreneur running a startup company, Kube Sound, purveyors of a unique, portable audio system designed by engineers and audiophiles to deliver concert-like sound, anytime, anywhere. We asked Nathan how his experience leading his business through the pandemic affirmed his decision to continue forward with this startup. Here's what he shared:
How have your companies fared during the Covid-19 crisis?
The short answer is, some better than others. It's been stressful since Covid-19 came to town. I own a diverse range of companies, including a towing company, a bar and restaurant, a real estate redevelopment company, plus my consumer product startup, Kube Sound.
We had to close the restaurant and let everyone go. In addition, one of my real estate redevelopment deals in Berkeley, California, has provided more than its fair share of problems. We were supposed to finish the building last summer, but with two wildfires and steel price increases from new tariffs, it's been challenging. We finally called for final inspections in mid-March--exactly when the shelter-in-place order took effect. It's a mess, but we're working through it and may end up in a better spot when it's all said and done.
Tell us about your new consumer product startup.
Kube Sound is a consumer audio system company. Our first product, a portable speaker system with a built-in cooler, launched a couple of years ago. Incorporating customer feedback for our second product series, we pivoted to prioritize the premium audio system without the cooler, since it made the system difficult to easily carry around.
The system's sound quality outperformed everything else on the market, and people loved it. We knew we had an exceptional product, so we focused on launching a smaller, more portable series. We were ready for development on the new product and targeted a crowdfunding campaign for marketing buzz and pre-orders in early February 2020 to ship in early summer while closing on a small, pre-Series A round of funding.
Our product manufacturer is in Shenzhen, China, so we had early warnings about the virus. They advised that we postpone our crowdfunding campaign because the shutdown in China would cause a manufacturing delay. It's bad for consumer confidence to have a long delay between preorders and product shipments. Our crowdfunding campaign was set to start on March 10. Unfortunately, that coincided with coronavirus hitting the U.S., but the wheels were already in motion.
Ironically, Kube is all about bringing people together in big groups, and in mid-March, we were social distancing and staying at home. There was a huge disconnect.
We pulled that crowdfunding campaign after about a week until we could get clarity around the manufacturing delays and Covid impacts and regroup for our fundraise round.
Product delivery has been pushed back until late Fall, which is unfortunate because it's a seasonal product, great for outdoor parties and events--which tend to peak in the summer. We'll likely relaunch our crowdfunding campaign in the Fall, but plans are tentative at this point.
What lessons did you learn from these challenges?
I've been through tough times already with this company--like with any startup. We formed the company in summer 2014 and had sample products at the January 2015 Consumer Electronics Show. Wired magazine and others tweeted about us on the first day of CES: We were on cloud nine!
While we thought we'd ship product in Fall of 2015, our expectations were aggressive. We didn't ship product until early 2018--about two years longer than it needed to take, in my opinion.
We decided to change our positioning for the new product line. We are aiming to hit a growing market segment with a new market category. What is exciting about this system is that peoples' eyes light up when they hear our product's sound quality. Whenever I'm feeling discouraged, I go into our backyard with my kids and turn on my Kube. It immediately makes me feel better and confirms that all of my efforts are worth it. There's nothing else on the market that creates this level of audio experience.
These challenges confirmed one thing: We've got a product that fills a void in the audio industry. That's what's keeping us going.
What are your biggest takeaways as a startup entrepreneur during Covid-19?
Work with leaders in the space. We were the only consumer audio system company to be invited to spend time with engineers from Bang & Olufsen and Harman Kardon--two leaders in the sound industry. In partnership with a startup incubator and Sound Hub, our team went to Denmark three times in the design phase, and we were able to drastically improve and refine our product.
Stay nimble so you can pivot. We gained the capability to design and manufacture such a stand-out product by consulting with acoustic engineers and a new design team that offered different skill sets. We realized that hiring an in-house engineer may be suitable for this project, but may not be the best fit for future projects, so we decided to contract with various top consultants one project at a time until it made sense to bring on full-time talent. Hiring judiciously keeps us lean and enables us to remain flexible.
Believe in what you're doing. Every crisis brings a gut check. You have to ask yourself if this is truly what you want to do. If it is, stay the course. Once you've been at it for a while and survived a crisis or two, you find that it almost re-energizes you. It helps you realize that yes, I want to keep pushing through with this despite all of the challenges.
Jul 7, 2020