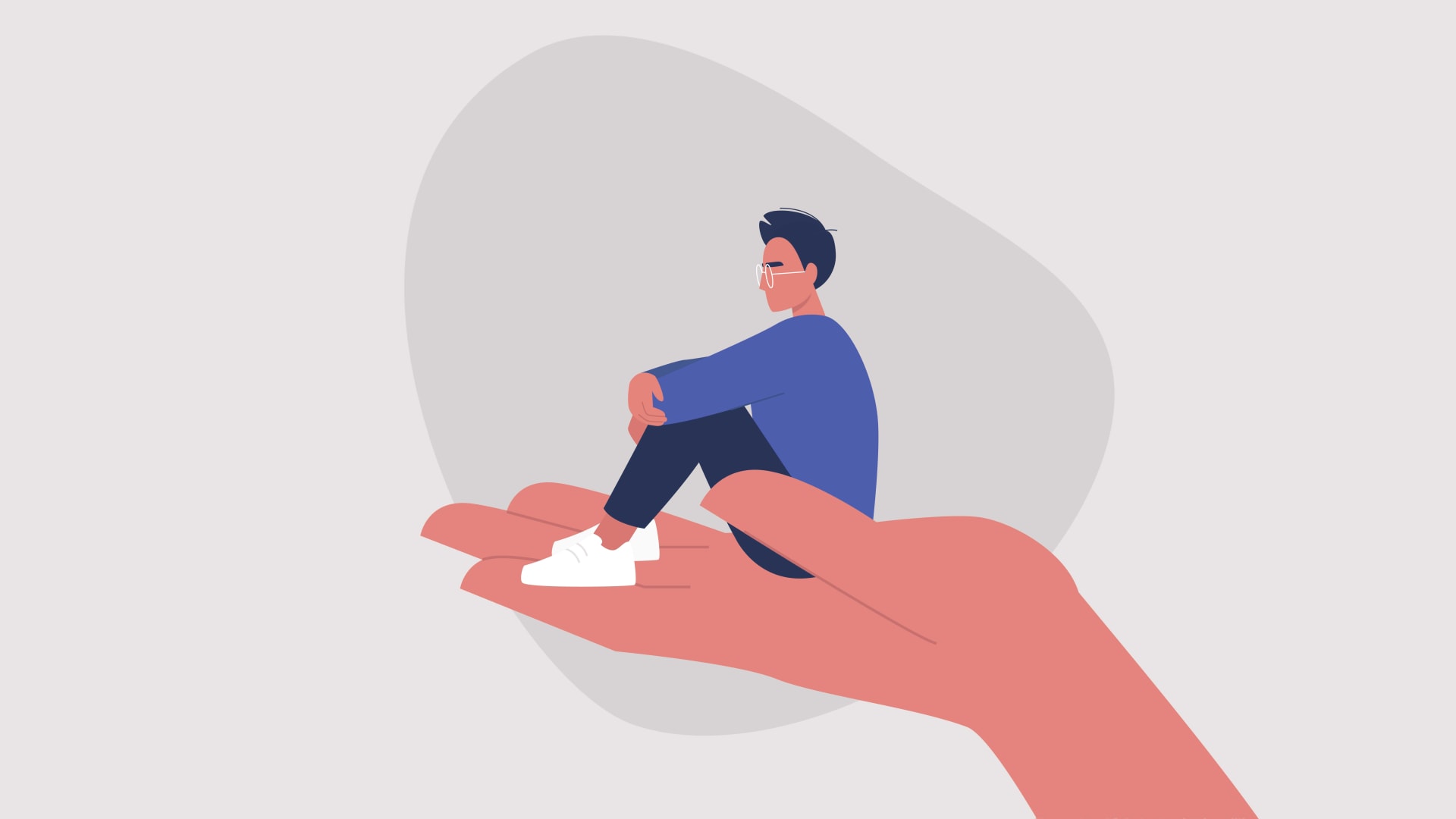 When you think of entrepreneurship, what comes to mind? Is it jubilant celebrations around a product launch, or the 20-hour days and sleepless nights the founder endured to get there?
When I posted the following message on social media, it received hundreds of likes and comments--all overwhelmingly positive:
I have yet to meet an entrepreneur who hasn't overcome at least one of the following:

1. Bankruptcy or potential bankruptcy

2. Heightened levels of anxiety

3. Depression

4. Traumatic experiences as a child or young adult

Most people aren't cut out to be entrepreneurs because they can't handle those four scenarios. Great entrepreneurs find support from other entrepreneurs, mentors, or therapists to help them through. Being an entrepreneur isn't all sunshine and rainbows, but if you can conquer the above scenarios, it can be joy-filled with endless abundance.
I know the reason behind the positive response: The public sees the success of entrepreneurs, but most people have no idea what it really takes to reach those heights. Almost without exception, the hundreds of entrepreneurs I know have discovered the bottom before cresting the summit. I've personally overcome three of those scenarios--bankruptcy being the exception--and I know many entrepreneurs who have experienced all four.
Entrepreneurship can be a lonely island without the right support system. Here are four ways to build that support:
1. Talk to mentors.
In 2018, I made more money than I ever thought possible. Yet I'd never been more miserable. It didn't make sense.
One of my mentors said every entrepreneur he knows has experienced depression at some point. He stressed that I must learn from how I felt during that experience to know how to react positively the next time it happened. His advice was life-changing. Not only did I realize that I was no longer alone, but I had the tools to combat those feelings when they surfaced again.
2. Seek therapy.
Around the same time, I started seeing a therapist who focuses on anxiety and its causes. I dug deep within myself to figure out what exactly was going on, and how to fix it.
I put 100-percent effort into changing my mindset and working on my mental acumen. Over many months, I started making significant gains. It was deep, difficult work--discovering how my father's and brother's deaths profoundly affected me because I hadn't processed either loss. But it's what I needed to turn the corner and focus on positivity.
3. Do the research.
There's a lot of discussion around entrepreneurial depression and the psychological price we pay. Michael Freeman's research shows that entrepreneurs are twice as likely to suffer from a mental health condition than non-entrepreneurs.
Here's why: In addition to being naturally prone to high anxiety levels, entrepreneurs face investor rejections, stress, long working hours, sabotage by partners and staff, and have difficulty not being in control.
The report further noted that entrepreneurs are significantly more likely to experience depression and ADHD, struggle with addiction, and receive a bipolar diagnosis.
As you do your research, consider family history. Depression runs deep in my family. My mother shared a 1974 Good Housekeeping story about the tragic suicide cluster of several of her family members, including a 13-year-old boy. The article made me aware of my bloodline and grateful that I've found tools to manage it.
4. Build your mindset.
The right mindset leads to the right network. Everything else is secondary. On a daily basis, I'm persistently focused on building my mindset of positivity, abundance, growth, and joy.
Being part of Entrepreneurs' Organization positions me around other abundant visionaries, as does membership in other high-level groups, including Strategic Coach and Abundance 360. Tools from these organizations, such as Dan Sullivan's e-book The Gap and the Gain and the WinStreak app, help me focus on living in positivity and celebrating daily accomplishments. I also keep a "grateful journal" on LinkedIn to spread gratitude and positivity.
From my experience, the single-worst day working in corporate America is nothing compared with how tough entrepreneurship can be. Yet, with the right mindset, tools, and network in your corner, entrepreneurial life can provide the highest level of joy, wealth, freedom, community and opportunity. Remember entrepreneurs: You are not alone.
Feb 2, 2021