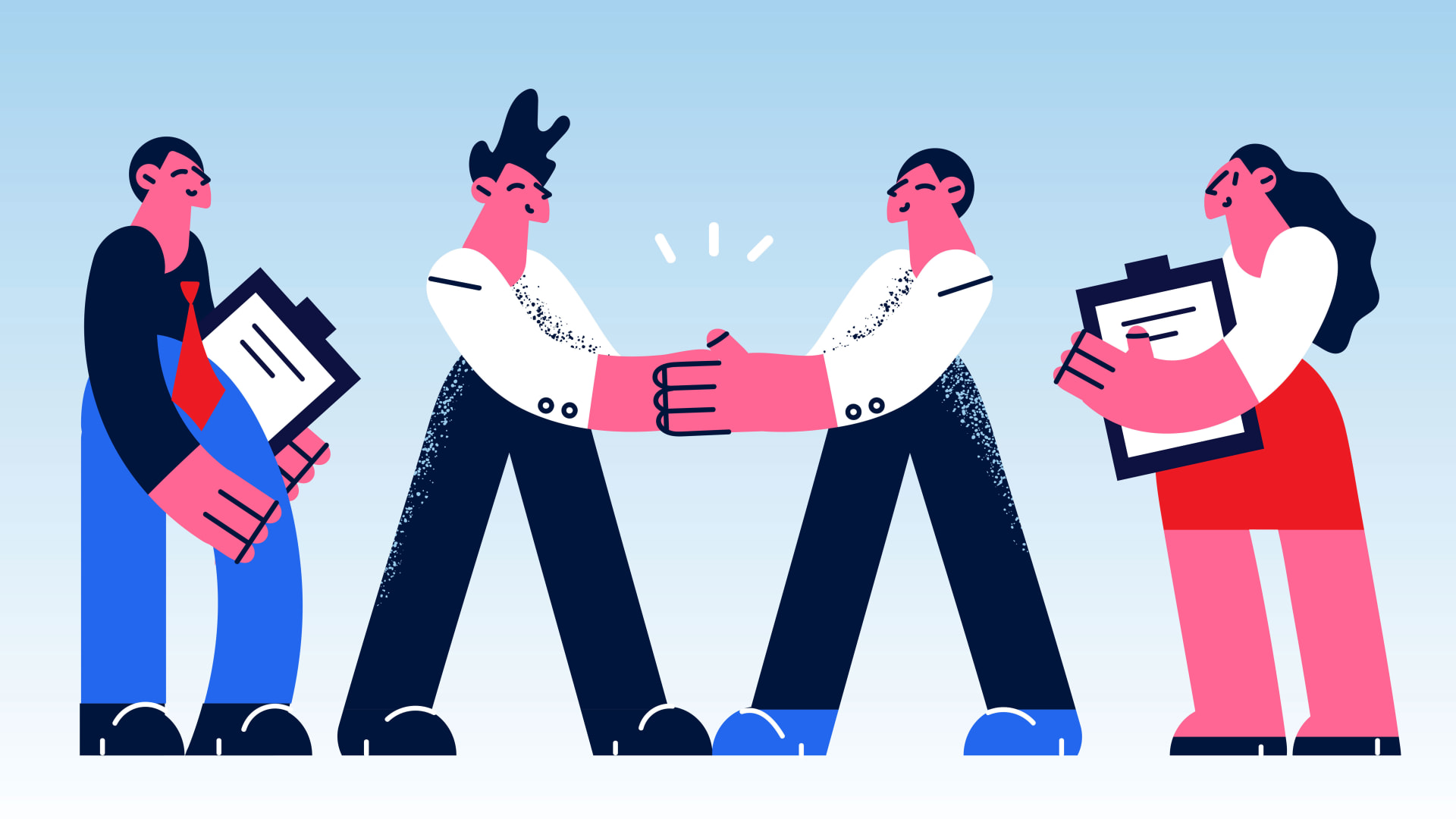 Kent Lewis, an Entrepreneurs' Organization (EO) member in Portland, Oregon, is the founder and CEO of digital marketing agency Anvil Media. Kent's company recently merged with Deksia, the marketing firm of EO member Aaron VanderGalien in Michigan. We asked Kent about his journey toward the merger, and how leaders can ensure a positive experience in their exit or growth strategy.
When I founded my digital marketing agency in October 2000, mergers and acquisitions were the furthest things from my mind. I joined EO in 2007 to refine my business skills, not knowing that the connections I made would provide a critical foundation for a future merger.
In late 2020, I connected with Aaron VanderGalien, a fellow EO member and CEO of a Michigan-based marketing firm. We hit it off, but neither of us was ready to take the next step. That changed officially on March 1, 2022, when we merged our agencies to form a superagency.
Here are five critical lessons I learned from the experience of merging our companies:
Define Your Ideal Partner
As early as 2005, I entertained my first acquisition offer from an interactive agency in Seattle. Since then, I've had a half dozen casual conversations, but most didn't progress far. In 2019, I backed out of an acquisition due to fit and decided to consider a future deal only if the cultural fit was ideal. I determined that an ideal partner would value my team and clients yet provide complementary services, talent, and culture. In short, a strategic acquisition (or merger). Once you identify key criteria of an ideal target partner, you're more likely to recognize them when you see them. It worked well. Aaron said it best: "Our goal is to create a multiplier effect by taking the best of both agencies to create a true competitive edge and greater value for shareholders."
Get the Numbers Out of the Way
The second lesson I learned was to share my "magic number" early in the conversation, to save everyone's time. Getting to "no" quickly can be useful, especially for a smaller business like mine (under 12 employees), where distraction is costly. Eighteen months ago, when I first talked with Aaron, I was struck by his positivity, creativity, and intelligence. More importantly, he didn't flinch when I shared my target number. Instead, we kicked around ideas and agreed to sign an NDA so he could review our financials. From there, we talked numbers, but the timing wasn't quite right, so we both moved on. I had conversations with other investors, but I realized I was using the Deksia deal as the gold standard. No other agency was as complementary in terms of service mix, geography, and, importantly, interest in my passion for being a thought leader.
Be Patient
The next insight relates to patience and perseverance. Over the following year, Aaron texted to check in on my company and family. I appreciated the gesture. Six months ago, he surprised me with a phone call expressing serious interest in merging, as the timing was good. Both of our agencies had strong years, so we were each in an advantageous position to explore a deal. Aaron sharpened his pencil to structure a deal that would work for both parties. Once we agreed on basic terms, we moved to due diligence. I saved all essential documents to Google Drive, so he and his team could review the information, minimizing distraction on my part. While we could have done the deal more quickly than the six-month timeframe, we delayed the process to explore alternative financing and deal structure options -- which proved to be very worthwhile in terms of tax benefits.
Evaluate Fit
Once we'd locked down the deal framework, Aaron suggested that I attend his team's quarterly all-hands meeting in Chicago. Over a two-day period, I met and spoke with every team member and knew quickly that these were my people. I'd met "Anvil East" and knew the deal needed to happen. Key members of the Deksia team also flew to Portland the day before the deal to meet the team and finalize the paperwork. It allowed my team to get to know the key players in the organization they'd soon be joining, ask questions, and process the momentous news. We spent the week mapping our integration strategy. In the service business, culture is everything, because your product is your people.
Minimize Risk
One element that reduced my anxiety (beyond us both being EO members) was Deksia's use of the Entrepreneurial Operating System (EOS) to manage their business. With structure, process, and accountability, they were able to double in size in 2021, and I felt my company would also benefit from the system. While we weren't an EOS shop, 15 years of EO membership provided insights and inspiration to incorporate some of the language and methodology. I had learned enough about the system to know any company using it is stronger, and therefore less risky. Another way we minimized risk for both parties was to structure the deal as a merger, so it was clear to Anvil employees and clients that I would be sticking around for continuity. I'm also part of the Deksia Leadership Team, which provides a front-row view of the numbers and an opportunity to provide feedback and guide the combined entity down a successful path.
Mar 31, 2022