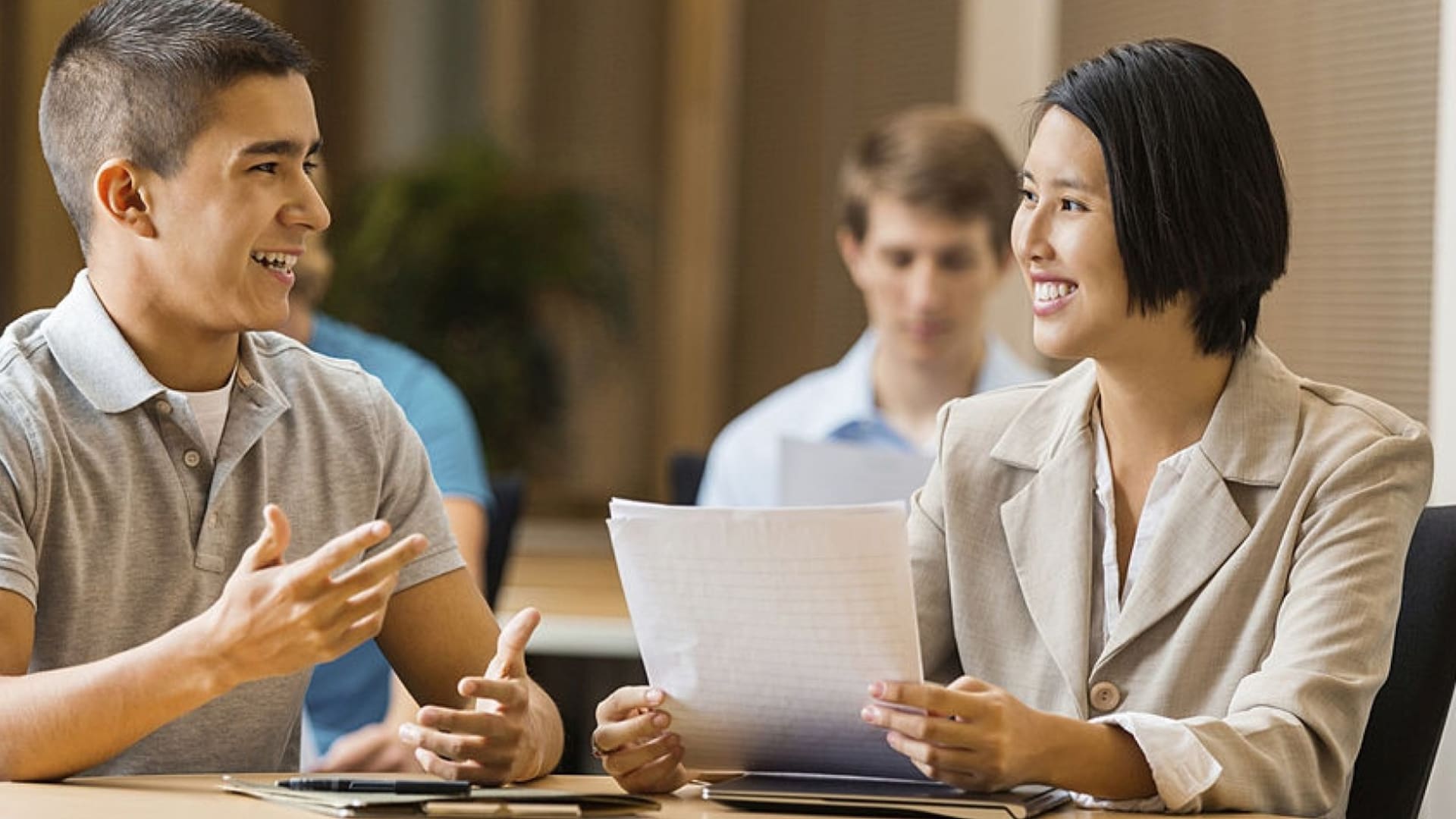 What inspired TruePoint's Student Career Day?
We started Student Career Day in 2018 with a desire to propel young professionals forward. During the interview process, we noticed that many young professionals didn't know how best to market themselves to prospective employers, and they lacked basic knowledge about our industry. I reflected on my college days when few resources were available for job hunting and networking. I graduated in 2002, just after the dotcom bubble burst and the Enron scandal. The stock market was down, consumer confidence was low, and there was a glut in the job market. Here we are in 2020 amid a global pandemic with unemployment near 8 percent -- which makes graduating in 2002 seem like a breeze in comparison. Graduating in a tough economy can teach you a lot. I quickly learned that if I wanted to land a job, I needed to hustle and get creative.
Tell us about your 2020 Student Career Day.
The current job market made the event even more critical for young professionals. The pandemic forced us to pivot to a virtual platform, which enabled us to broaden our reach beyond Dallas and connect with 47 students across the country. Seven guest speakers joined virtually from all over the country.
What advice would you give to graduating college students and young professionals?
As young professionals forge their careers in the fires of 2020 and beyond, I advise them to:
Learn to network. Reach out to your network and ask family and friends to introduce you to people in your target industry. Make it easy for them by sharing your resume and LinkedIn profile along with a brief request that they can send to their contacts.
Meet people virtually. Set up a free Zoom account, and schedule 15- to 30-minute informational conversations with professionals to learn about their career and gain tips on how to grow your own. Don't be afraid to ask if they know of anyone hiring. Send a thank you and a LinkedIn request following each meeting.
Invest in yourself. Consider the career you aspire to have and join related professional organizations. Use your membership to attend events, ask questions to tenured members, and request to meet with leaders to learn from them.

Volunteer. If you can't obtain a full-time role in your preferred industry, volunteer with professional organizations or nonprofits to practice your craft and network. While in college in 2001, I volunteered as a communications specialist for the local Red Cross during the aftermath of 9/11. It was my first time working in a crisis environment, and it happened prior to my being employed. Take every opportunity to gain experience.

Create a five-year plan. Write out a detailed plan for what you aim to accomplish over the next five years. The pandemic may impact your short-term plans, but it doesn't have to change your long-term vision. Describe where you want to be in your life, what job you will have, and where you will live. Reflect on your plan quarterly as you work toward your vision.
It's okay if you're feeling overwhelmed by the current job market. Stay engaged by learning new skills, networking and finding your purpose.
What were some notable takeaways from 2020 Student Career Day?
We had sign-ups from 21 colleges across the nation, which we'll build into our hiring database. Even if we can't consider them for full-time positions now, we'll have their information as they grow their careers.
Our team and partners enjoyed using their expertise to give back to the future generation. We host Student Career Day because it's critical to invest in developing the future generation. Doing so also gives our company great exposure among young professionals who are thirsty to learn and grow. That showcases our culture and differentiates us from competitors. Over the past several years, our company has grown tremendously, and we need to keep expanding our talent pool. The event also gives our clients and partners exposure in doing a keynote address or speaking on a panel, which is excellent for relationship-building.
Students gained tips on how to get a job or internship, write resumes and cover letters, network with potential employers, and stand out. Guest speakers provided unique perspectives on what their jobs entail and what they've done to achieve success. We provided a real-life example of an employer reviewing a potential job candidate, allowing students to reflect on how they can be more intentional in their job-seeking process. We also shared soft skills, such as fitting into a company's culture, being bold and staying authentic. We found that students were hungry to learn about what it takes to land a job in our industry and are eager to connect with experts, hear their advice, and put it into action.
Dec 1, 2020