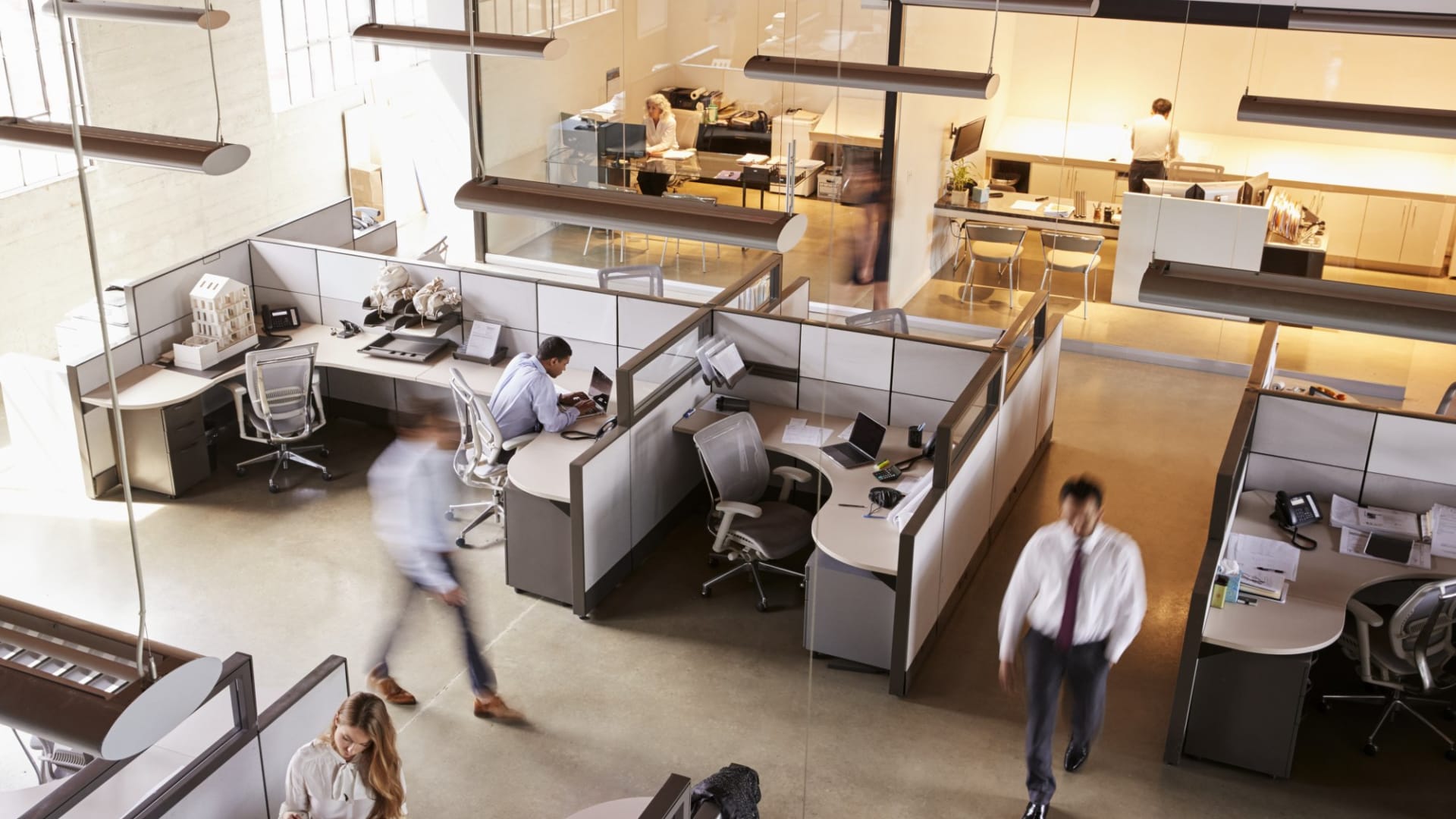 "Since Covid hit, our growth plan for our team and office space has changed significantly. Prior to March 16, we required all of our 60+ employees to work from the office. Today, only one does. When we do open the office, no one will be required to come back--we'll leave the decision up to each individual. From an office planning perspective, I was expecting to increase our floor space from 8,000 to 20,000 square feet to accommodate our near three-digit growth. My plans have now changed as I expect at least half of our staff to work remotely part or full-time going forward. Ironically, our team is way more productive today, and many are quite happy not to be commuting any longer."
? David MacLaren, EO Vancouver, founder and CEO of MediaValet
"We were already about 80 percent virtual, with most of our specialists living and working from home around the country. We purchased an office condo in 2016 and had up to seven people working there at one point. When that dwindled to two, we investigated selling the condo. In January 2020, we started transitioning those two staff members to virtual offices, and then Covid moved everyone home full-time in March. We liked working remotely so much that we listed the condo for sale and received an offer. We estimate that we'll save almost $50K per year by closing the office, with little to no loss of productivity."
"Before Covid hit, we were planning a 7,000-square-foot expansion and even hired a space planner to renovate and upgrade the office. Covid made us realize that we no longer needed an office space, and we could downsize considerably. We've decided to shift to a completely remote work environment. It helps that our three-year lease is up on September 15, 2020. Our landlord would not terminate the lease early or make any concessions during quarantine, so unfortunately, we have continued to pay even though no one is there.
"In a nutshell, we're downsizing from a 10,000-square-foot office to a two-person office at WeWork and saving more than $11K per month on rent. We've also saved on printer leases, paper, water, snacks, coffee, lunches, electricity, and all other office-related expenses. Those costs have shifted to a phone and internet stipend that we pay employees for working remotely."
? Eileen Szymanski Chen, EO Las Vegas, owner and president of Rastaclat
"Prior to Covid, we had three remote employees, with the remaining 42 spread out across two offices in Tempe, Arizona. Moving forward, we won't require anyone to return to the office and will offer full-time remote work as an option for all employees. Most employees have indicated a desire to come back to the office, even if it's not on a full-time schedule. Until that can happen, I'm frustratingly paying for two leases on offices that are basically empty. I intend to keep our primary office, but the satellite office lease expires in August 2021. I don't see a path forward that makes sense in terms of keeping that space, even with a vaccine."
"Our company has had a 100 percent remote working culture for 10 years since its inception. The pandemic solidified our resilience to ever-changing work environments. We'll remain remote, and perhaps even double-down on reducing travel and in-person meetings to just quarterly company and client events. We may also reduce our co-working space memberships for employees to pay-as-you go plans to reduce costs that are not delivering much value anymore."
"We're a commercial real estate firm, so we have a different perspective on office space. While we all worked from home during the shutdown, we do manage properties as well, so there were times when we had to go on site. Several team members have chosen to return to the office, but at this point, it's up to each individual. However, we anticipate that the team members who previously worked from the office will return as soon as they feel comfortable doing so.
"As for the idea about needing less space, our case is exactly the opposite. The U.S. Centers for Disease Control (CDC) has set a recommendation that every desk be a minimum of six feet apart, so we will require more office space, especially in conference rooms, break rooms and collaborative areas--any group meeting area will need to be expanded. That's consistent with the information I have received across the board from tenants. Businesses don't want to face liability or insurance issues that could come into play if they ignore CDC recommendations."
Jul 24, 2020