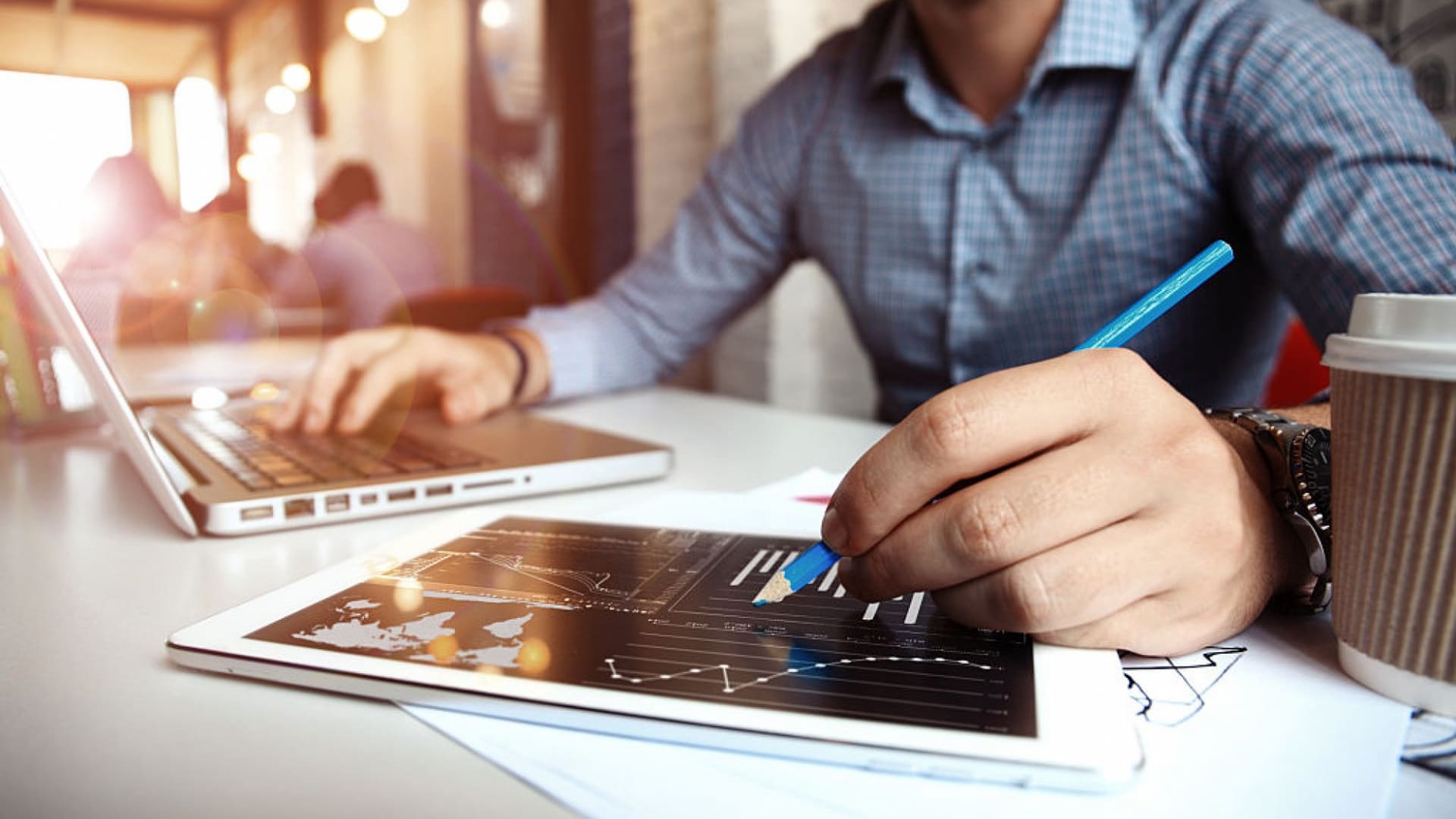 Maximilian Fleitmann, an Entrepreneurs' Organization (EO) member primarily based in Cologne, Germany, is the co-founder of EdTech startup StudyHelp and CEO of BaseTemplates. He's raised venture capital for his startups and helped hundreds of founders craft standout pitch decks to raise money. We asked Max what he's learned about the startup fundraising process. Here's what he shared:
It was a Tuesday afternoon seven years ago when I had my first investors meeting. A recent university graduate, I had no clue how to persuade investors or raise money. All I knew was that I needed to prepare a pitch deck. With no experience, the pitch deck I created was a simple (and boring) presentation of numbers and assumptions. I was excited and nervous. Getting funded would enable me to build a company and live my dream of becoming an entrepreneur.
However, I wasn't prepared for the hard lesson I would learn in that meeting. The investor asked a profusion of questions about my pitch deck and business model, for which I had no precise answers. Not surprisingly, I didn't get the investment and had to start over.
Whether you accept it or not, your startup and fundraising efforts depend on crafting a unique, high-quality pitch deck. And while you typically only read about successful examples like Airbnb and Uber, thousands of pitch decks every day fail to convince investors of a business idea.
Today, I help raise millions in startup funding for both my startups and other entrepreneurs. I have curated a list of my six top tips for building an exceptional pitch deck.
1. Tell a story
Investors love to hear stories. Stories appeal to the crocodile brain, a primitive place of raw emotion in the human brain. You may not realize you have a story to tell, but you do: It's what brought you here today.
2. Think like an investor
Changing perspectives is incredibly valuable when trying to understand how investors think. Most entrepreneurs are very skilled at executing and thinking about their company. However, investors think about how the world is changing on a macro level and where this change creates opportunities. It's valuable to understand why investors are willing to invest in your business.
So, change it up and think like an investor by asking: What would you expect of a pitch if you were in the investor's shoes? What's the main reason to invest or not to invest? Where are the risks? Why is your team capable of succeeding?
Thinking like an investor helps you pinpoint critical information you'll want to include in your pitch deck.
3. Get inspired by other pitch decks
As I mentioned, when I built my first pitch deck in 2013, I had no clue what to include or how to design it properly. I searched for information online and read articles about the topic. What helped me the most was studying pitch decks from other companies. I tried to understand what kind of story they wanted to tell, and how they transported their message through design and wording (e.g., How to build a market slide?). You can find outstanding collections of decks on the web to study and learn from.
4. Nail the content
Do you know the average time a venture capitalist spends looking at a pitch deck? Less than four minutes. Four minutes! That's not much time to make a memorable impression. Be sure you only share the most crucial facts about your company: No laundry lists or complex statistics.
However, I do always include at least one lesson I learned while building the company.
5. Practice among friends
Would you compete in a sports tournament without any practice? No! So why would you do that when pitching investors for vast amounts of money?
I always use my favorite exercise--I call it "peer pitching"--when preparing for an event. I invite friends and colleagues to hear my pitch. Everyone listens without taking notes. Then, we switch roles, and one of my peers delivers my pitch. That allows me to understand better which information sticks and where I need to improve my storytelling and presentation.
This exercise is helpful because clarity and memorability are the two vital elements of impressive pitches. After all, top venture capitalists hear at least 50 pitches per week. I want to make sure my pitch sticks.
6. Love the rejection and iterate
Investors aren't searching for reasons to reject your pitch. Instead, they're looking for a solid reason to invest. I encourage you to ask for feedback from every investor who sees your pitch deck and use their input to iterate. It's not uncommon for entrepreneurs to have a totally different--and highly improved--pitch deck at the end of their fundraising efforts.
Ultimately, fundraising is about selling yourself and your idea. The best way to accomplish that is by being authentic and well-prepared.
Sep 22, 2020