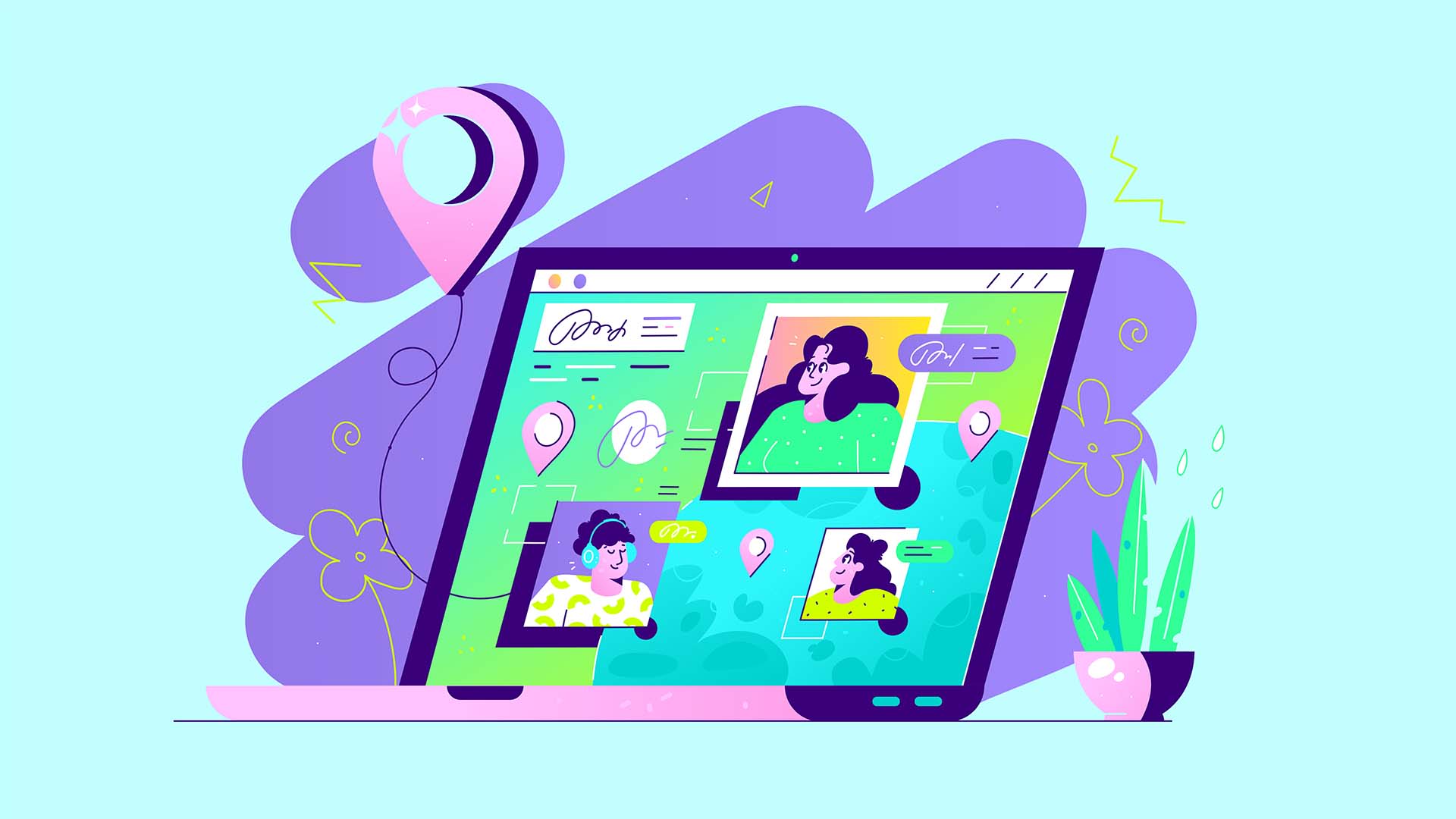 Kent Gregoire is an Entrepreneurs' Organization (EO) member and founder of Symphony Advantage, a boutique purpose-driven consulting company. As one of the world's first certified Conscious Capitalism consultants, he helps organizations unleash their entrepreneurial spirit for good. We asked Kent how entrepreneurs can successfully transition teams to remote work while also elevating the world. Here's what he shared:
The Covid-19 pandemic ushered in a new era of the way we work--or, rather, where we work. Pre-pandemic, only 6 percent of professionals worked primarily from home. Now, more than 70 percent of U.S. white-collar professionals work remotely. While some companies are returning in person, others choose or are forced to adapt to remote work to satisfy employees. An overwhelming 86 percent of professionals want to work from home, and 55 percent said they would consider quitting if their employer required them to return to the office. Companies must quickly adapt to and reimagine the new workplace reality to help teams express their full talent.
It's a challenge with both obstacles and opportunities. On the one hand, many managers hold the outdated belief that employees must be monitored to remain productive--even though 77 percent of remote workers show increased productivity. I believe that empowering employees to create environments that work for them instead of conforming to a particular setting enhances productivity. On the other hand, business leaders report decreased innovation levels in remote work settings--which could be disastrous for both companies and society at large.
I believe that the decrease in overall innovation levels results from a variety of factors. Firstly, employees are no longer exposed to the impromptu interactions that create a shared sense of identity. This often leads to feelings of social isolation and declining trust between team members, as it's harder to develop close relationships virtually. The lack of effective collaboration within remote settings also impacts a company's ability to bring different perspectives and abilities together. Finally, both employees and leaders report professional development challenges: Remote work makes it increasingly difficult for entry-level employees to learn from more experienced professionals.
These difficulties are anchored around one main obstacle: How to effectively communicate in this new work environment. The sheer number- and sometimes ineffectiveness--of available communication tools often proves overwhelming. One in three remote employees also report having only a somewhat clear understanding of what is expected of them. The combination of ineffective virtual meetings and the difficulty of measuring performance remotely further perpetuates these issues.
While the nuances of remote work pose complexities for business leaders, hope remains on the horizon. Here are six solutions to help leaders create successful remote work environments for their teams:
Foster in-person interactions
Creating shared experiences with employees combats feelings of isolation and helps build trust among team members. Create opportunities for in-person meetings regularly. Be sure to include employees across all departments to foster a collective sense of identity. Corporate retreats are a great option to create these opportunities over a period of several days for maximum impact.
Implement "get to know you" sessions
When working remotely, it's important to explore ways for employees to connect on a personal level. Start meetings by asking each team member about their personal highlight of the week. That's just one example of how employees can share about their lives outside of work to build meaningful relationships with colleagues.
Leverage virtual reality
When used appropriately, virtual reality can be an innovative solution for teams, especially when it comes to discussing emotionally charged topics such as sexual harassment or workplace bias. VR offers a safe place for employees to share feelings and perspectives. However, be aware of the learning curve that comes with VR technology and offer appropriate training.
Act as a coach rather than a manager
To succeed, remote employees require less micromanaging and more mentoring. Management teams should ask questions rather than provide answers, and make active efforts to facilitate team development.
Set clear expectations and let go
Make sure your employees have a clear understanding of what is expected of them and the tools to execute against these expectations. Then, trust in their capacity to get the job done while evaluating performance to overcome any difficulties.
Avoid hybrid meetings
Hybrid meetings are essentially the worst of both worlds--the playing field is equal when everyone is physically present or logging on remotely. However, the dynamic changes when some meeting participants are remote and others are in-office. It's more difficult to create equal opportunities for participation during hybrid meetings.
It takes conscious effort to establish an environment in which employees can truly thrive in a remote setting. While it may not be an easy option, it's a concrete example of conscious capitalism, which aligns profits with people and the planet. Remote work is better for the environment, as employees no longer have to commute. It is also more inclusive with fewer barriers--especially geographical ones--to traditional office work. And, with lower operational costs, it makes a direct impact on the company's bottom line: a true win-win-win.
May 20, 2022