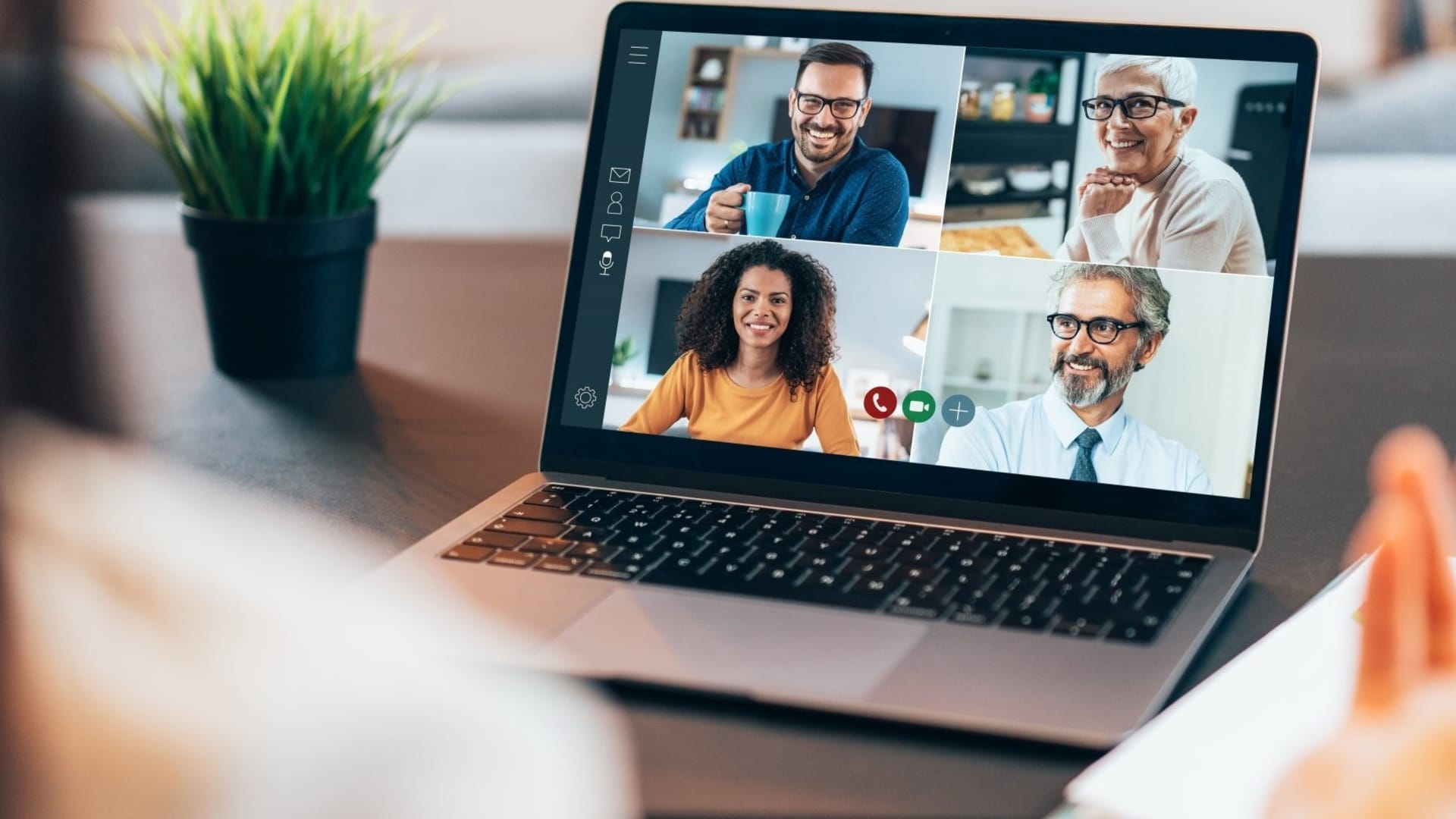 "As a business, we weren't remotely interested in working remotely ... and then the global pandemic hit. In just a few short months, what once seemed an impossibility--nearly 100% of team members working from home--didn't just become a possibility, in many ways, it became a better option.
"Now, we are planning to phase people back to the office in the coming months, but the landscape has changed--it won't look the same as it did pre-pandemic. Our eyes have been opened to the benefits and opportunities that working remotely offers our business and our people. For that reason, we're looking to establish an optimal mix of in-office and remote work that allows team members greater flexibility to do their best work and help us grow our business."
"We were always apprehensive about employees working from home, but throughout this experience, our team has been more productive than ever. A recent employee survey showed that communication has strengthened and there is a better work-life balance. All in all, it's a blessing in disguise: We are now operating more efficiently and leaner than ever."
? Eileen Szymanski Chen, EO Las Vegas, owner and president of Rastaclat
"Working 100% remotely pushed our leadership team to take cultivating remote team engagement far more seriously. Since everyone shared a similar experience, team culture improved. The big issue became the lack of informal conversation that creates teamwork and coincidental connections. We're fostering that with changes such as adjusting our meeting pulse and implementing virtual lunches and happy hours. We've built-out remote recruiting, hiring, training, and onboarding. As we get back to hiring, there is enormous opportunity in expanding our reach to recruit employees in the entire state instead of only those within driving distance of the physical office."
"In 11 years of running Bonsai, I've always wanted to make it completely virtual, with all 20 employees working from home, but felt the client perception of not having an office would delegitimize our operation and hurt the business. As soon as Washington state went into lockdown, we went 100% remote. We hold 15-to-20-minute daily stand-ups, and we send an end-of-day email recap of accomplishments. Productivity and communication have improved significantly, and stress levels have gone down. It feels like a better work-life balance."
"Being a woman business leader, I always felt a need to inspire more women to the workplace. Now that we have good systems in place, I aim to hire more women who want the flexibility of working from home. Right now, we have under 20% women employees; I hope to double that number this year."
"Fortunately, we were already Zoom-literate, so the transition to a virtual model was smooth. We made adjustments to preserve team culture, morale, and mental health--a book club, virtual happy hours, and changing our daily huddle to better fit a virtual environment. All in all, we were very successful in creating a virtual environment for our team that mirrored the one we had prior to Covid-19. We definitely see some permanent changes coming out of this. We do not want--nor does our team want--a 100% virtual model moving forward. The value of those accidental 'collisions' that occur in an office environment, the camaraderie of the team, and the collaborative nature of our work simply does not lend itself to a 100% virtual model if we want to maintain ideal effectiveness. That said, we don't believe we'll be going back to 'the way it always was' for some time to come."
? Jeffrey Linihan, EO St. Louis, co-founder, president and COO of Advocado
"As event planners, we needed to adapt to more than just a new physical workspace--we had to completely change how we do business. Almost all of our scheduled events were postponed or switched from in-person to online. Every day was a new learning opportunity. Working from home received mixed reviews from staff. Some loved eliminating their commute and saving money by skipping carryout lunches, while others were challenged with minimizing interruptions from family and balancing work with homeschooling children.
"Almost everyone agreed they missed the camaraderie and meeting face-to-face because, after all, that's what we do for a living--gather people together! But, as time went on, we acknowledged we don't require physical office space to do our jobs, and virtual is certainly more cost-effective. When necessary, our team can gather in touchdown spaces or a small physical 'hub' contracted in the city."
Jul 17, 2020