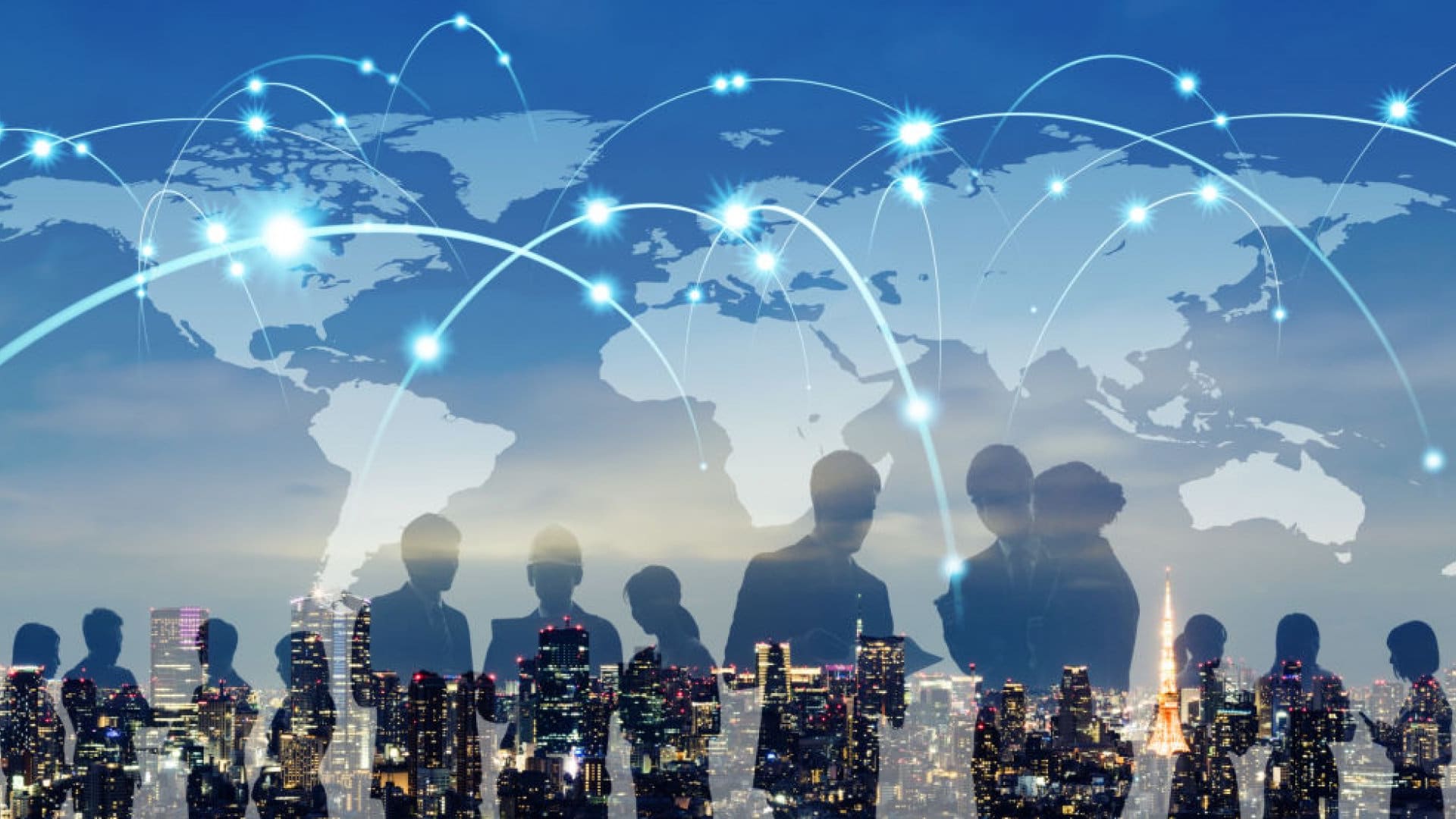 Every entrepreneur has a superpower. But pinpointing that superpower and utilizing it to build the organization and life that you want can be tricky. I once thought that my No. 1 superpower was signing clients from the mainstream media and notable podcasts on a global level.
Through introspection and intentionality, I've realized that I'm much, much better at connecting people--on a global level--who share visionary, abundance, and investment mindsets. For example, if I'm talking to someone in Australia, they may mention something nondescript, but their words or the context triggers an impulse in my brain that connects them to a like-minded person I know in Sweden, California, Canada, or Brazil. I'll make a quick virtual introduction, and a week later, I'll often receive a message stating something like: "I don't know how you knew to make that intro, but we are now working together / are new best friends / have created a high-value partnership."
I'm not necessarily connecting their verticals; it's more that I can detect a connection between their values, mindsets, and commonalities. It's a rare superpower, and I'm very thankful to have it. Just don't ask me to build anything with my hands. That provokes my anxiety!
1. Join high-level groups: Being in the right room with the right people is ultra-important. Entrepreneurial groups, including EO, are vital for network growth. With 14,000 members running six-figure and higher companies, EO is a vast incubator of geniuses who enjoy similar mindsets and values. Another global group I value is Strategic Coach, which has been life-changing in developing my mindset and focusing on what I'm good at and like to do. The third group is Abundance 360, comprising hundreds of the most innovative visionaries on Earth. Whichever groups you prefer, the key is to surround yourself with thought leaders who are shaping not only our present but also our future world. Join, participate, and rise with them.
2. Magnetize your social media: My LinkedIn, Facebook, Twitter, and other social-media channels incorporate very strategic text, including my Kolbe A Index score. For those unfamiliar with Kolbe, it reveals and builds on your instinctive strengths. I include specific Kolbe terms--Global Connector, Visionary, and Polymath--in my social-media pages' main descriptions. People who think similarly are drawn to those terms, and they reach out.
3. Listen and follow through: When meeting with epic visionaries, I listen--truly listen. If they recommend a video, podcast, or link, I check it out. No exceptions. Then, I follow-through by sharing my viewpoint or what I learned. If actions speak louder than words, mine means that I truly appreciated what they shared and took the extra step of providing feedback. Doing so generates next-level value and trust.
4. Always give first: I never "ask" for anything or come into any meeting with an agenda. I enjoy talking with people and exploring how I might connect them. I always think "give" first. The right people with the right mindset want to return the favor. You don't need to ask.
5. Learn about your brain: I mentioned Kolbe above. It's the single-most important test I've ever taken, in or out of school. The test, which takes about 20 minutes, expounds upon how your individual brain operates. I always wondered why I hated working with my hands; Kolbe explained it. And, I pondered why I would say something very quickly and then follow through almost immediately. Kolbe explained that as well. If you like the Kolbe Index, I strongly recommend the Print test, which reveals unconscious motivators. Understanding both your brain and mindset is essential. Everything else follows.
6. Know your 10x: My 10x-ing in life revolves around two things:
10x-ing life experiences with my family, because when you have a good family life, you have a good life.
10x-ing my network on a global level because doing so creates limitless opportunities for my network and myself. Others who understand this will partner with you. They will want to be in your zone of genius.
7. Recurring meetings: I enjoy initial meetings, but I revel in finding a select few folks I can talk with once every two or three weeks. That flow and consistent check-in have led to some of the best friendships, partnerships, and connections I've ever had. Identify your top 10 high-value partners and commit to two or so meetings every month. It's a great way to build connectivity on a significantly higher level.
Remember: Your network equals your net worth. As your global network continues to expand, so will the number of opportunities that come your way. There is limitless potential!
Nov 13, 2020