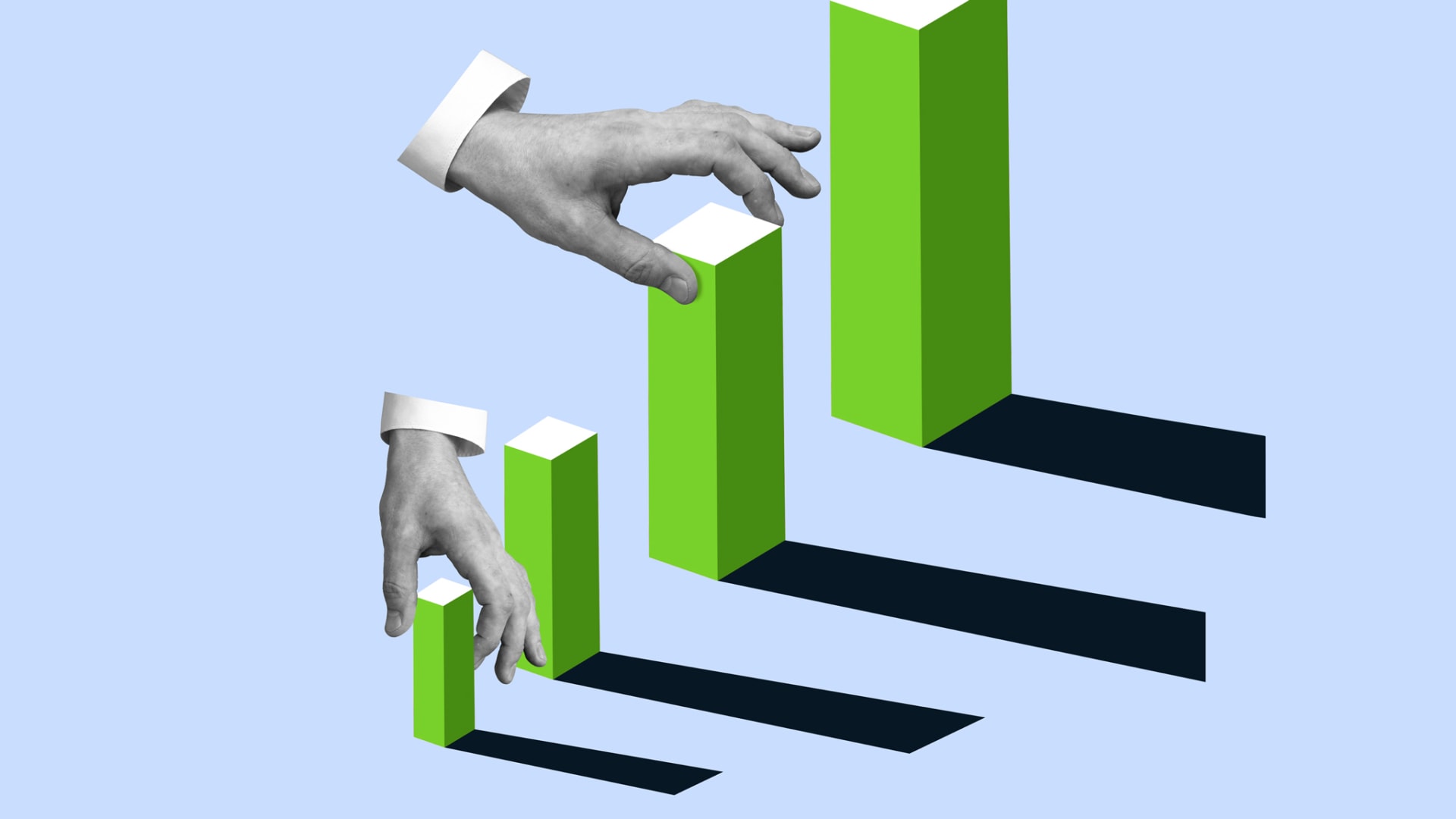 Lou Cysewski, an Entrepreneurs' Organization (EO) member in Seattle, is co-founder and CEO of Coolperx, the world's first climate-neutral merchandising company. She's on a mission to transform the merchandising industry from a toxic environmental polluter to a conscientious connector of people and values. We asked Lou how sustainability can improve a company's bottom line. Here's what she shared.
Beyond the obvious threat to survival, the warming planet creates a wide range of risks for businesses. Extreme weather damages facilities, disrupts transportation, and impacts employees' ability to work. It also increases costs for parts, materials, and services -- starting with the exponential increase in insurance fees.
Climate change is directly impacting companies' bottom lines. However, many entrepreneurs are still reluctant to adopt meaningful sustainability practices, which are sometimes seen as a superfluous expense.
Here are five ways being sustainable is both the right and the smart thing to do, and why it's a necessary investment for your company.
Increase Customer Attraction and Retention
Today, most consumers expect companies to align profits with the planet and they consider sustainability before purchasing. About 64 percent of consumers are willing to spend more for eco-friendly products and services -- a trend that's on the rise. The Economist Intelligence Unit, commissioned by WWF, shows a staggering 71 percent rise in online searches for sustainable goods globally over the past five years.
A company's sustainability practices -- or lack thereof -- play a pivotal role in attracting new customers. It's equally true for customer retention, which is even more critical to a company's bottom line since it costs five times more to recruit new customers than retain current ones. According to a 2020 survey, sustainability ranks second (after product quality) among reasons why customers are most likely to return to a brand.
These trends are also true in the B2B space. Microsoft, Unilever, Danone, L'Oréal, and others now require suppliers to report emissions and other key metrics. To conduct business with them, companies must establish robust sustainability goals and practices.
Sustainability plays well into customer attraction, retention, and expansion -- an undeniable win-win-win!
Promote Employee Attraction, Retention, Engagement, and Performance
In September 2021, there were 10.9 million job openings in the U.S., an all-time record. Unfortunately, the talent shortage crisis is not going to get better. Korn Ferry reports that 85 million jobs could go unfilled by 2030 because there aren't enough people to take them worldwide.
Employers need a strong workforce plan to address this talent shortage. Sustainability can play a pivotal role in stemming employee turnover and disengagement while inspiring new talent to join your organization.
Again, facts support this claim: Roughly 80 percent of executives in a 2020 Deloitte survey indicated their employees were very concerned about climate change. In another study, 45 percent of surveyed Millennial and Gen-Z employees would consider changing jobs if their company didn't implement sustainable business practices.
Today, a job is about more than a paycheck -- it's about purpose, sharing values, and making an impact. If you give employees meaningful work geared toward solving a worthy environmental challenge, they'll rally behind your company, be more engaged, and perform better overall.
Save Costs
Going green -- a process sometimes viewed as an expense -- often translates into robust cost savings. Building efficiency and using fewer resources in the name of sustainability often saves costs. With rising material prices, savings can be substantial depending on the industry. Bayer, the German health and agriculture company, developed a resource-efficiency check to improve operations by using by-products and reducing wastewater -- and expects to save $10 million a year.
Stimulate Innovation
Emphasizing sustainability can reveal opportunities for process innovations. Many companies complain that different units don't collaborate well. Implementing cross-functional sustainability practices across an organization can help address this weakness. For example, Lockheed Martin wanted to reduce wood waste from packing crates. As it started that one modest initiative, it found other production improvements across various departments, resulting in more than $7.5 million in savings from a $240,000 investment.
Attract Investors
There is evidence that using resources more efficiently is a strong indicator of superior financial performance overall. No wonder, then, that investors are increasingly comfortable with the idea of putting their money into socially responsible investments!
Today, implementing meaningful, sustainable practices is a key comparative advantage for companies. Sustainability will soon be a "must-have." Companies that are reluctant to adapt to the changing marketplace risk perishing through lack of demand, higher operating costs, and an overall obsolete business model. Don't wait until it's too late for your company to pivot.
Oct 29, 2021