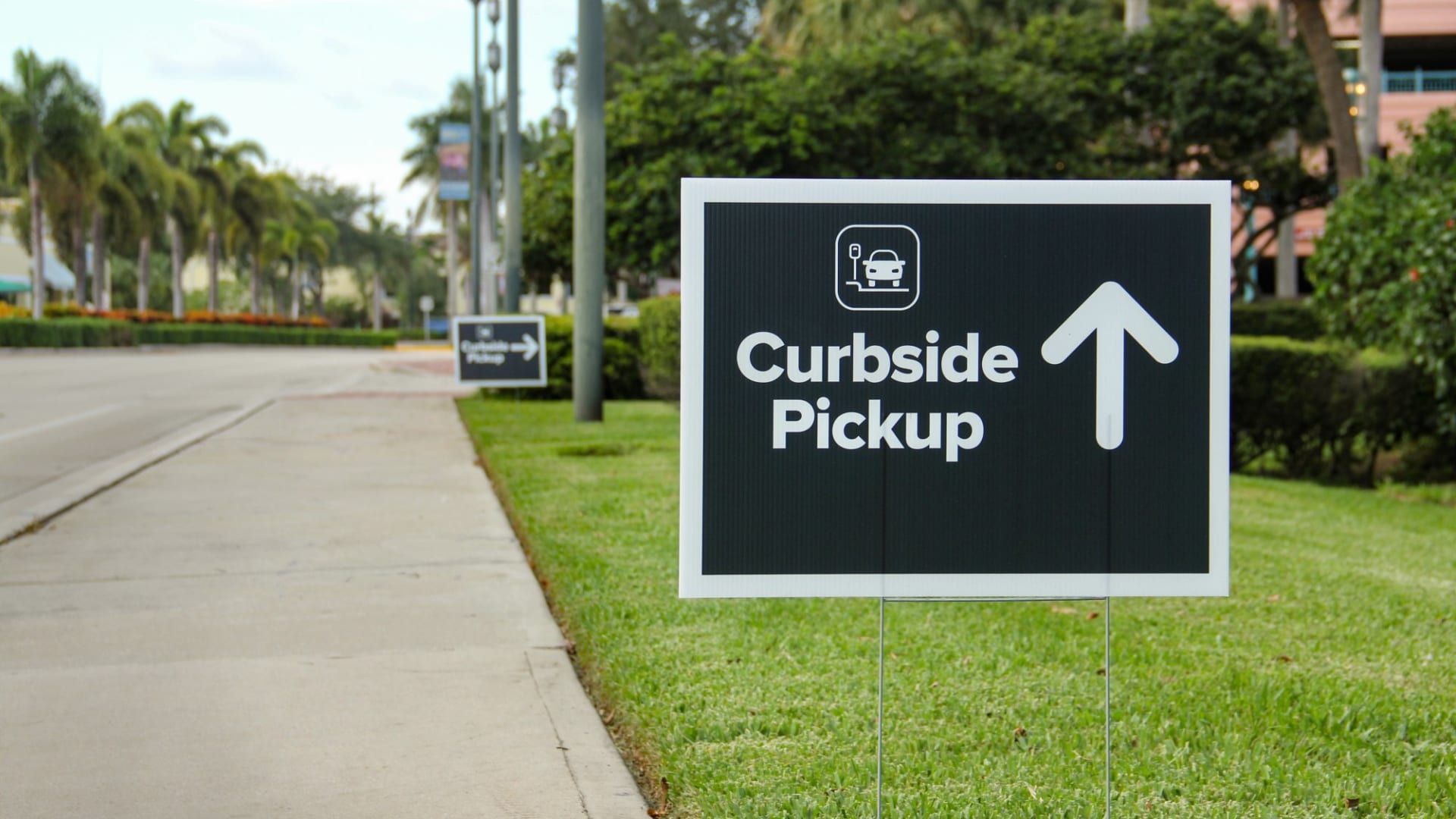 Brett Cooper, an Entrepreneurs' Organization (EO) member in Atlanta, is the founder of BlueFletch, a leading software development agency focused on helping retailers migrate to modern mobile technology to improve employee and customer experience. We asked Brett and his business partner, Richard Makerson, how the retail technology landscape is changing during Covid-19, and how their mobile apps help stores deal with retail changes due to the pandemic. Here's what they shared.
What pandemic issues are retailers facing that mobile apps solve?
We've observed shifting consumer patterns during the pandemic, driving an uptick of business for our retail clients in grocery, home improvement, and sporting goods. Over the last few years, these retailers were focused on improving their e-commerce presence to fend off Amazon. Now, due to Covid-19, they're focusing on enhancing the in-store shopping experience.
The first thing retailers did in response to Covid-19 was to limit the number of people in the store at one time to limit virus spread. Some implemented basic processes--such as a guy with a click counter at the entrance. More sophisticated retailers we work with leveraged employee mobile devices to track customer counts across multiple entrances and exits. They even took it one step further, allowing customers to join a virtual queue so they could safely remain in their cars until it was their time to enter the store.
The second trend we observed was a shift in the buy online, pickup in-store process. Many customers prefer not to go into the store, so this evolved into buy online, pickup curbside. Customers place orders online, show up at the store, and a store associate "delivers" the order into their vehicle's trunk. Curbside mobile apps enable this process to work seamlessly for both employees and customers.
What were the most challenging aspects of designing these types of apps?
The challenges around designing these new Covid apps are very consistent with the types of challenges we've dealt with over the last decade, as retailers added mobile technology as an in-store differentiator.
Following are the three key considerations we keep in mind when designing mobile apps:
Store employee experience. When store associates spend more time helping customers face-to-face, retailers see a direct increase in sales and customer loyalty. As we build apps, we focus on providing the critical tools needed and then automating functions that don't add value to the employee experience.
Accuracy of data. Inventory accuracy is more important now than ever before. With the spike in online buying and delivery, customers want to feel confident that the correct product will show up. In grocery, it's become a very awkward complaint point for unhappy customers. We've helped retailers build tech that improves accuracy through inventory apps, real-time sales data, and RFID for accurate quantity counts.
Customer experience. A good user experience reduces anxiety for the end consumer. I'm not sure whether the Domino's pizza app actually tracks my pizza throughout the cooking process, but its notifications make me feel better about my order status. Retail customers want this same visibility into what's happening with their online order. Moving from paper-based processes to mobile apps allows us to push accurate, real-time order data back to the consumer. Another way companies improve the experience is to leverage basic building pieces like text messaging systems instead of asking consumers to install yet another app. A simple experience is often the best experience.
In what other ways are your products and services helping clients adapt during the pandemic?
As a company, we put emphasis on improving the experience for employees. One of our core products that's gaining traction during Covid is our Enterprise Launcher. It's a tool that allows employees to log in once to their mobile device and instantly access multiple applications without having to type a password every time they open a new app. We also support alternate authentication methods like NFC badge tap or Facerec to log in.
We've seen the most significant growth in using this tool from companies in the retail grocery space. The key benefits companies get from this tool are:
Improved employee experience. For large retailers, the time saved by thousands of employees not having to log in to multiple applications throughout their shift can translate into saving millions of dollars a year.
Reduced help desk calls. We've all endured the frustration of typing a password multiple times, locking our account, then spending 20 minutes on the phone with the help desk. According to one research report, over 50 percent of help desk calls are related to password and account issues.
Enhanced security. There have been several notable retail breaches over the last decade. As more functionality is enabled on mobile devices, they become more attractive to hackers. Our Enterprise Launcher tool provides smart configurations that prevent unlocked devices from being left unattended. Additionally, it provides data that empower security teams to track down lost or stolen devices.
Improved messaging and notification interactions. Knowing who is logged in to a mobile device and where they are allows companies to enable smarter communication tools and to customize relevant notification to employees.
Sep 11, 2020