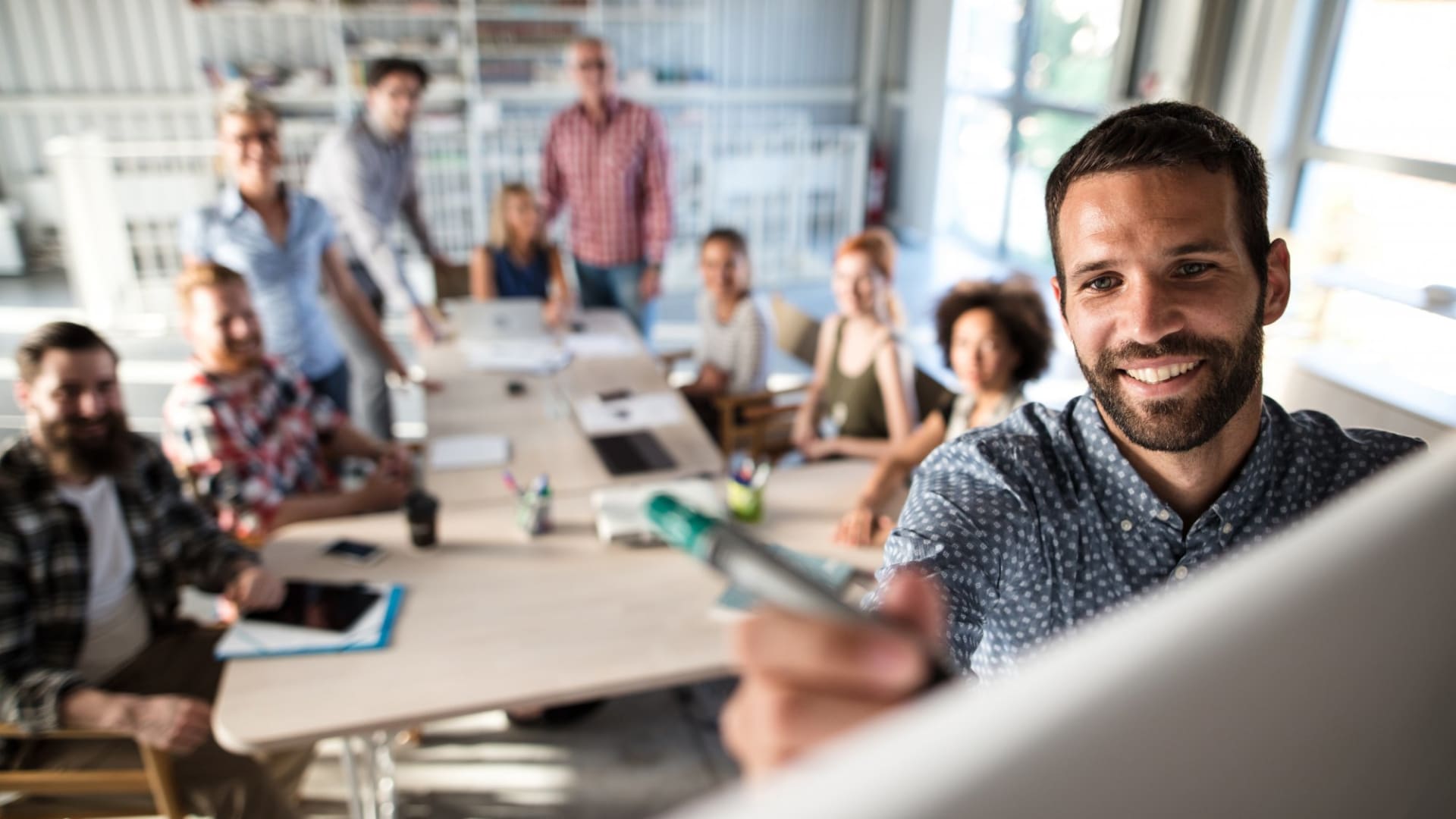 Wow! I just got fantastic news: Gunderson Direct made the 2020 Inc. 5000 list of the nation's fastest-growing private companies.
Clients and colleagues are asking how it feels: Awesome, of course! Others ask about the "secret" to my success, especially considering that the company deals in direct mail, a communication channel that many thought was dead and buried.
Fair question. And I have two answers: One obvious "secret" that I figured out years ago, and another that struck me more recently.
Passion
The first and more obvious secret to my success: I'm passionate about what I do. Most entrepreneurs don't consider entrepreneurship as the end goal. It's a lot more specific. You have a vision that nobody else sees, so you're driven to start a company to turn that vision into a reality.
It seems obvious, even cliché: "Do what you love, and you'll never work a day in your life."
For me, that passion is direct mail.
In my early career, I worked as an art director in other media. But when given a chance to work on direct mail packages, something clicked. At the time, marketing executives were channeling their budgets into digital advertising because it was far less expensive. That made direct mail seem ancient, mysterious, even archaic.
Traditional? Sure. But it's a long-standing tradition. People check their mailboxes six days a week. That's what makes direct mail so engaging. A well-executed piece of direct mail creates a tangible, personal connection between a brand and its audience. Not only that, you can precisely test various messages and audiences, and learn how to make direct mail strategies perform even better.
About 12 years ago, I decided to forgo digital marketing, logos and website design to focus on my passion, direct mail. While other agencies were chasing digital opportunities, I embraced my inner contrarian, doubling down on physical, direct mail.
Some thought I was nuts. Who in their right mind would focus on direct mail while the world moves further toward digital everything?
It was the best decision I ever made. And direct mail can't be all that archaic--we just made the Inc. 5000 list, in part because more marketing executives are "rediscovering" the unique benefits and reach that direct mail offers.
Camaraderie
As the company grew, I worked hard to develop winning creative for companies including Wells Fargo, Union Bank, AAA and Square. My passion for the work was sincere and rewarding, but as a startup entrepreneur and sole proprietor, I didn't have the tools or knowledge necessary to grow and scale. A friend and fellow entrepreneur, Jamie Keating, told me about EO, a peer-to-peer organization that helps entrepreneurs achieve their full potential.
As soon as I qualified to join, I did. Thus began my journey of moving beyond sole proprietorship to become a "real" business.
And then something clicked, revealing success secret number two.
Teamwork
I realized that work gets easier--and way more fun and rewarding--as you build a team with others who share your passion. I realized that whenever I've let an employee go over the years, it was largely because they were just in it for a paycheck. They didn't care about direct marketing. Those who share my passion drive the company forward and make the work so rewarding--and that, in turn, has fueled massive growth.
It seems obvious now. Who wants to hire--let alone lead--a team that's not inspired by our core product? Of course, not everyone I hire is a direct mail superfan, but we are all fans of delivering robust results and building a successful company. When we brainstorm new programs for clients, we invite everyone to participate--from the office manager to the account team. Everyone brings a unique perspective and a fresh pair of eyes, empowering us to deliver breakthrough solutions.
I now take pride and pleasure in leading an inspired team of 20 dedicated direct mail professionals. Our teamwork leads to enthusiastic problem-solving both for our clients and each other. This helps us thrive as a company and achieve aggressive growth goals, like the Inc. 5000.
So, here's a shout out to my wife Jessica, EO, our awesome clients, supply chain partners, and last but not least, my dedicated team at Gunderson Direct. I couldn't have done it without each and every one of you.
Making the Inc. 5000 list is a huge milestone for our entire team and me. Passion, camaraderie and teamwork make all the difference. And, the best is yet to come!
Aug 28, 2020