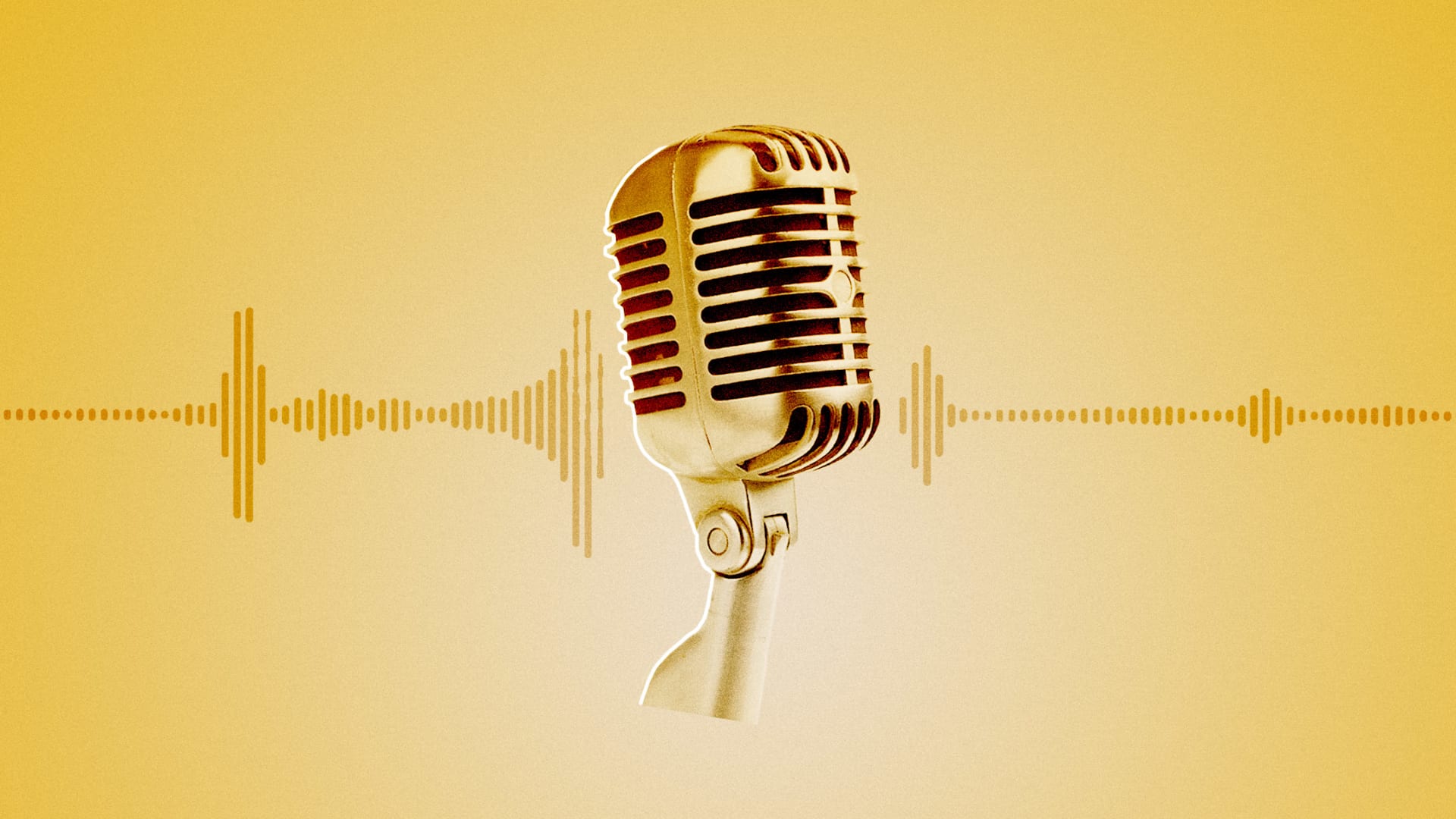 John Corcoran is an Entrepreneurs' Organization (EO) Accelerator program participant in San Francisco and a former White House writer, recovering attorney, and long-time podcaster. As co-founder of Rise25, Corcoran helps B2B companies to get ROI and clients using podcasts and content marketing. We asked him how he's leveraged podcasts to generate referrals, strategic partnerships, and clients since 2010. Here's what he shared:
In 2020, 68 million Americans listened to a podcast every week; that's almost double California's population. And that number keeps rising year over year.
That statistic shouldn't be surprising. Since the dawn of time, humans have been fascinated by stories. Oral storytelling dates back to the very beginning of human language--the only difference now is that we listen via a phone app, rather than huddled around a fire.
So, what does this mean for your business?
Since starting my podcast Smart Business Revolution 10 years ago, I've heard the stories of thousands of entrepreneurs, thought leaders, and business owners. These interviews provided a lot more than inspiration--they've also helped me up-level my network, land hundreds of referrals, meet stellar clients, and add value to those around me.
So what's my secret sauce for getting more referrals and clients using podcasting?
It starts with a simplified approach to understanding your audience's desires, creating valuable conversations, and staying consistent to close the deal.
Position Yourself as a Thought Leader in Your Industry
Hosting a podcast can immediately give you great power--and significant bragging rights. But, as one fictional uncle famously said, "With great power comes great responsibility."
With a podcast, you have a platform that positions you as a resource for your industry members. However, to reap the benefits of this position and become a trusted thought leader, you must first meet the responsibility of providing real value to your target audience.
With my podcast, I interview top entrepreneurs, authors, and leaders across multiple disciplines. In each episode, I ask questions about how they rose above adversity, grew their businesses, and built key relationships which fuel their business.
Not only do these interviews spark interesting conversations, but they also provide valuable insights to my audience about how to succeed in my industry--usually in the form of practical tips, tried-and-true strategies, and useful lessons.
So, how can you provide value to your target audience and position yourself as a thought leader in your industry? I ask these three questions to my podcast guests:
How did you land your current role?
What are three people or books that inspired you during your journey?
What is your advice to people starting out in your industry?
Build Long-Term Relationships With a 45-Minute Conversation
EO San Francisco member Alexi Cashen, host of The Alexi Cashen Podcast and one of my company's clients, said on a recent podcast episode, "I got so much from the incredibly insightful, wise, and knowledgeable people that I had the pleasure and honor of interviewing on my podcast. Each guest has made a lasting mark on me as a professional in a way that a normal conversation in business just couldn't."
When you invite a featured guest on your podcast, you're creating the opportunity to network with a valuable business partner or potential client. To successfully build a long-term relationship during your 45-minute conversation, it's critical to show each guest the value you can add to their life and business. That process begins with research.
Before sitting down to chat with a potential high-caliber partner, I look into their background and interests. I also like to find an insightful topic or article that may be of value to them.
This way, I'm well-equipped to start a face-to-face (or, more accurately, Zoom-to-Zoom) conversation that can grow into a long-term relationship--one that will lead to many business opportunities, referrals, and reciprocal value.
Stay Consistent
When I first started podcasting, I didn't publish consistently--and I struggled to see a return on my investment. Before giving up, I committed to one episode each week for a year. If I still didn't see benefits, I would move on.
You can guess the results of my experiment. After sitting down with a high-caliber guest every week, I forged 52 super valuable connections. As you can imagine, it had a huge impact on my business, and I have continued podcasting to this day.
That doesn't even include the number of clients and referral partners I've reached through this evergreen marketing technique. I've received emails from interested clients as many as five years after a podcast episode.
Feb 27, 2021