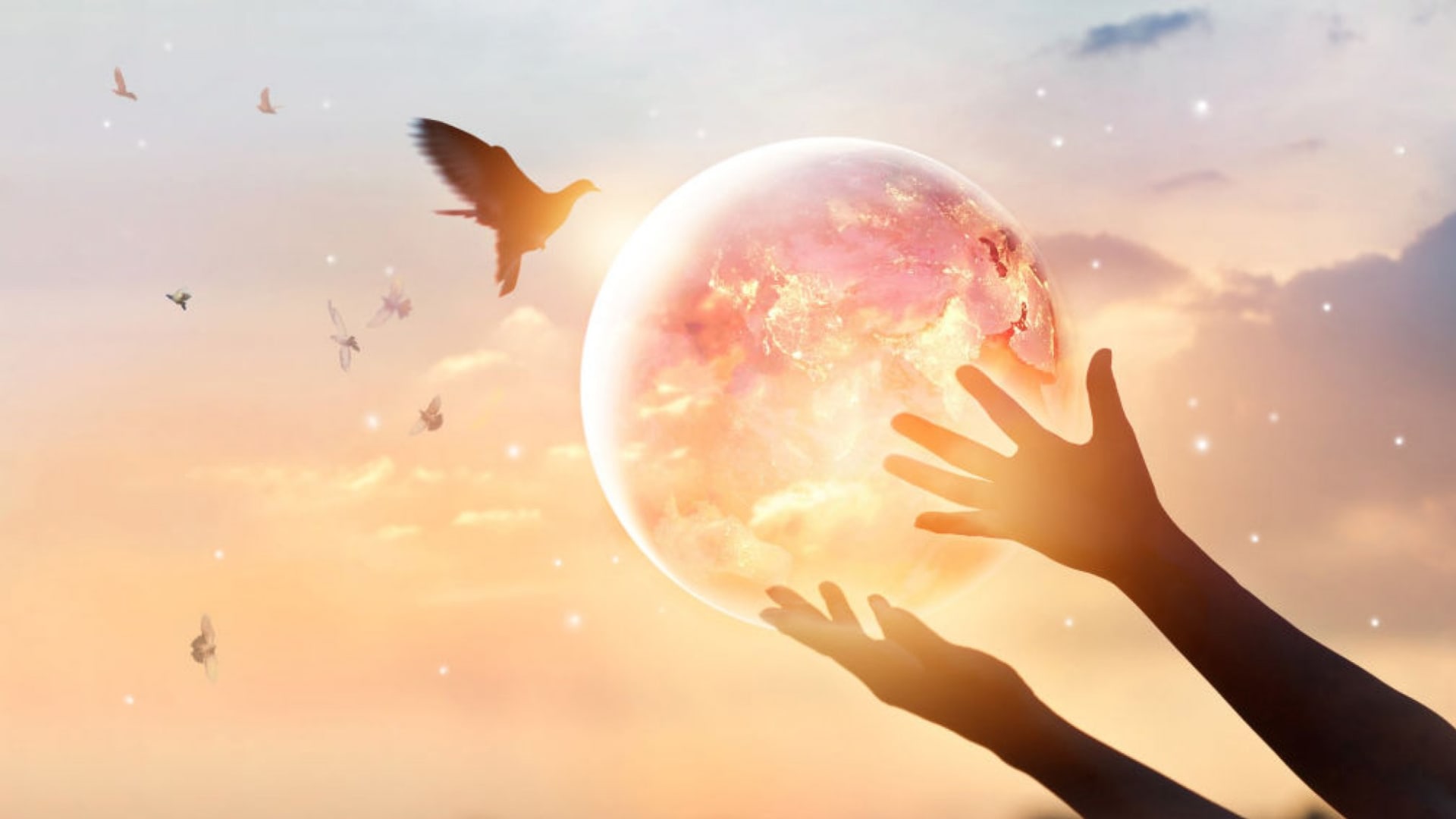 Eitan Chitayat, an Entrepreneurs' Organization (EO) member in Tel Aviv, was a founding chapter member of EO Israel. As CEO and Creative Director of the international Natie Branding Agency, Eitan has delivered brands for companies and entrepreneurs for over 20 years. Eitan was recently featured as a guest on the award-winning Disruptor Series podcast hosted by Rob Schwartz, CEO of TBWA Agency. Chitayat joined the list of notable disruptors--including Snoop Dog, Maria Shriver and Vicente Fox-- as the two shared an enlightening conversation on how environment impacts disruptive ideas in business, culture and life. Here are some highlights:
A Nation of Disruptors
Is it possible to disrupt the world of branding from Tel Aviv? Eitan Chitayat thinks it's already happening. What is it about Israel that fosters high-level disruptive thinking among entrepreneurs?
"Saul Singer and Dan Senor said it most eloquently in Start-up Nation, but here's the bottom line: Geographically, Israel is in the middle of nowhere. That means we have to work harder to reach international markets," Chitayat explained.
Israel is a young country--founded just 72 years ago. Her people, including many immigrants, maintain a pioneering mindset. The mix of well-educated, motivated people generates disruptive ideas. "There's a buzz--especially in Tel Aviv. We have an entrepreneurial and innovative spirit."
"The type of products and services coming out of Israel blows my mind daily," Chitayat said.
There's also an informality in the culture. Chitayat reflects that it may come from being in a small country where "everyone knows each other."
For example, men serve three mandatory years in the army and then have reserve duty for decades. "You become friends with your commanding officers," he explained. "You can challenge both peers and the people who rank above you--in both the army and the corporate world--in a way that may not be politically correct." But it's accepted as the norm.
A Culture of Challenge
"It's tough here. We have high expectations, we're competitive, and there are some very smart people all around. You need a thick skin because you'll be challenged," Chitayat continued.
Schwartz points out that it sounds like ideas have to be so good that they can jettison beyond the country's borders. He likens it to how planes leverage atmospheric resistance to take flight. "It seems like resistance becomes part of the alchemy of the thinking," Schwartz said.
Israelis accept the confrontational culture. "It's not that people are rude; they just have no filter," Chitayat said. "But that can be very beneficial to a new product or technology--it's the secret to the success of Israel in many ways. There's a 'What have we got to lose?' attitude."
Disrupting Branding from Tel Aviv
Chitayat formed his international branding agency, Natie, 10 years ago in Tel Aviv and built a fully remote team. That wasn't typical at the time. With over 20 years of branding experience, much of it in the US, Chitayat had built a robust network that he wanted to leverage--even though he now lived thousands of miles away. Technology had helped remove any barriers of entry to the global market, and Chitayat wanted to take advantage of it to deliver world-class branding for companies everywhere.
"People were very skeptical, but I had a stellar team I knew and trusted. We were a virtual agency by choice because the seasoned creatives I wanted to work with lived all over the world," he explained. "I guess I saw the future without knowing it. Now, everyone's jumping on the bandwagon because of Covid-19."
Over the years, Chitayat has had many opportunities to work directly with some of these innovative technologies coming out of the Israeli market that challenge the status quo. Chitayat cites three examples of clients that his agency has worked with in recent years:
Sweet Victory, a gum that neutralizes sugar-receptors to help people kick their sugar habit.
Allseated, an event-planning technology company that leverages virtual reality and gaming tech.
UBQ, which manufactures sustainable and recyclable climate-positive material that can be used to make thousands of products.
Disruption of a Different Kind
In addition to running a successful agency and being an active family man, Chitayat also has an innate drive to help make the world a better place. To create disruptions of a different kind. Chitayat felt he could impact the world from Tel Aviv because communications aren't dependent on location or language.
Schwartz dubs it the "I'm That" series of short films. Chitayat's first short film, I'm That Jew, garnered more than 10 million views on different platforms and was the subject of a 2018 Ted talk.
She's That Woman, a more recent short film he made with his close friend Dana Satterwhite, is a heartfelt message to all women in the world, expressing deep respect and admiration for them.
"It's not an expression of what we think women are; it's what we would like to say to women--all women, everywhere: We hear them, we admire them, we respect them, we love them, we revere them."
Why did they make the eight-minute tribute? "It's simply something we wanted to express. The hope is that, with all the division between people right now across the globe, maybe this simple message that honors all women is one everyone can get behind--together."
Chitayat feels strongly that if you have the ability to reach people and send a message that has good, honorable intentions, you should.
"If I can communicate for the betterment of humankind, I kind of see it as my responsibility to do so."
Correction: An earlier version of this column misstated the title of Rob Schwartz, CEO of TBWA Agency.
Dec 18, 2020