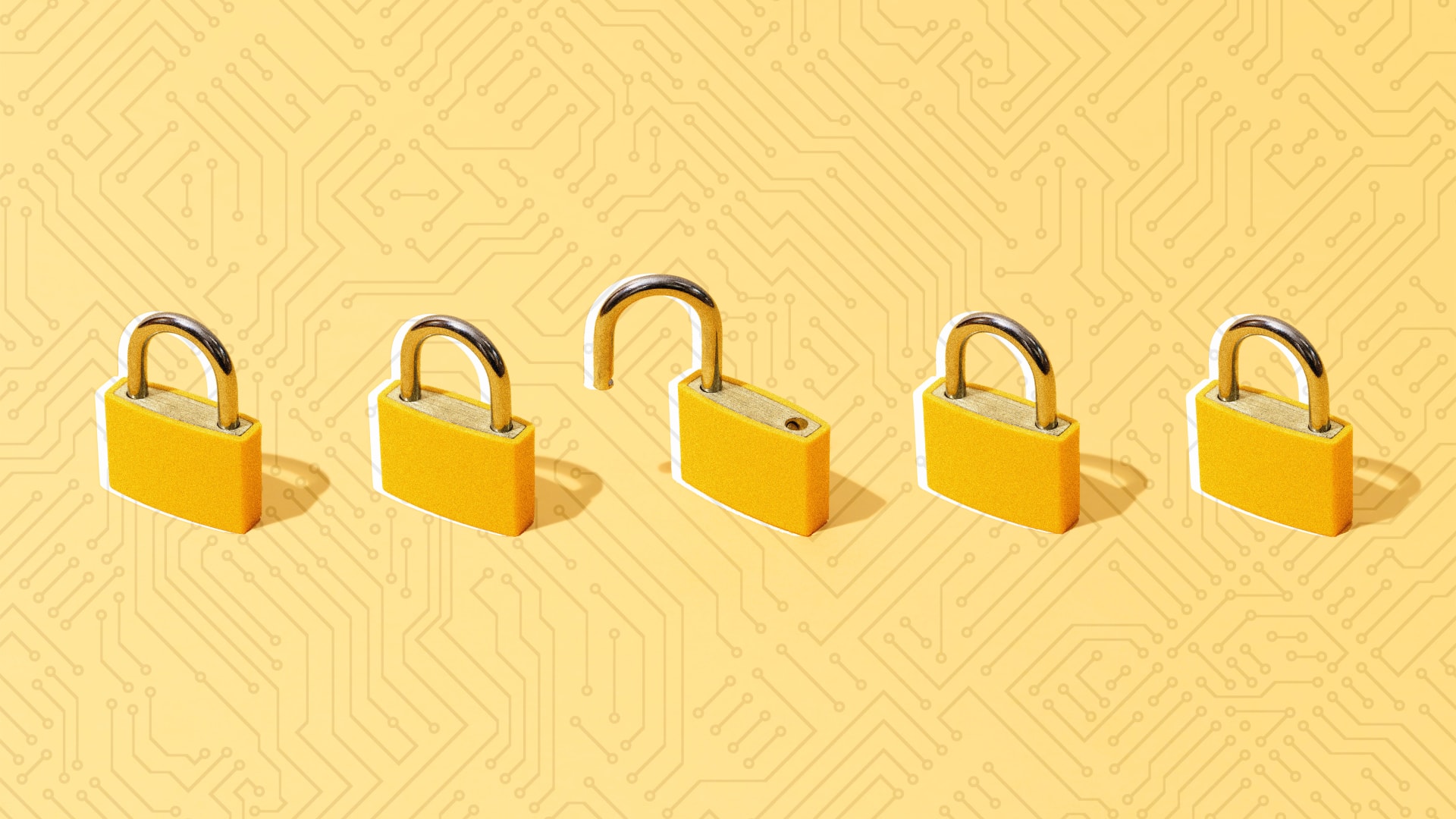 Jodi Daniels, an Entrepreneurs' Organization (EO) member in Atlanta, is founder and CEO of Red Clover Advisors, which helps businesses simplify their data privacy practices to go beyond compliance, while building customer trust and gaining a competitive edge. We asked Daniels about the advantages of building out your company's consumer data privacy program ahead of compliance laws. Here's what she shared.
Data privacy is one of the hottest, buzziest phrases in business today, and for good reason.
According to KPMG, 86 percent of consumers are becoming more concerned about their data privacy, and 78 percent are uncomfortable with how much personal information companies are collecting.
Consumers have become data privacy activists, and both the government and business sectors have noticed. Every year, legislative bodies around the world pass new and more aggressive privacy laws. In response to both government interventions and consumer expectations, all major browsers--Google Chrome, Apple Safari, and Mozilla Firefox--have implemented or announced plans to ban third-party cookies and other technologies that track users' internet and app behavior without explicit consent.
There's no question that data privacy best practices and regulatory requirements are still evolving. Because of the continually shifting goalposts, some companies have chosen to wait until "the dust settles" to start working on their data privacy program and compliance processes.
Instead, businesses should focus on future-proofing their data management and marketing.
Why Is Now The Right Time To Focus On Privacy?
The interconnectedness of the digital economy makes it impossible to completely silo the different functions of your business. Your marketing program impacts your sales team, and your inventory and warehouse operations support your marketing efforts.
Waiting even a year or two to start building out a compliant data privacy and management program will cost more, take longer, and be more disruptive to your business operations than having to adapt strong, existing processes to legislative and cultural changes.
So far, California, Colorado, and Virginia have passed bold privacy laws. The laws vary slightly from state to state, but they all provide consumers with the right to know what data is collected about them, why it's being collected, what companies do with it, who they share it with, and how long they keep it.
Companies that jump on the privacy bandwagon right now have a unique opportunity to market themselves as a forward-thinking, consumer-friendly industry leader. Companies that wait will only be able to say they are compliant with a law they must comply with anyway.
The Cookie Jar Is Empty Anyway
Another reason to start now?
Google, Apple, and Mozilla will stop supporting third-party cookies by 2023, making this staple of digital marketing an irrelevant and unusable tool moving forward.
Nearly 83 percent of marketers currently rely at least partially on third-party cookies, which means most businesses will be forced to make dramatic changes to their marketing programs. You'll save countless hours (and dollars) if you create a comprehensive data privacy program alongside this new marketing strategy.
A New Kind Of Cookie Jar
Instead of worrying about your cookie jar being empty and trying to decide when to fill it up again, invest in a new, better cookie jar.
This "cookie jar of the future" should have multiple compartments to house different types of cookies: Snickerdoodles stay soft in an airtight section, crisp gingersnaps and anise-flavored pizzelles are separated to prevent the flavors from mixing, sugar cookies have a special shelf to keep their frosting pristine, and chocolate chip cookies are easily accessible in the front (because a chocolate chip cookie goes with everything, right?).
When talking about consumer data privacy, this everything-but-the-kitchen-sink cookie jar is called a preference center.
A preference center is a hardworking, multitasking page on your app or website that can:
Help you establish compliance
Improve the quality of data collected from your customers
Simplify and streamline your data collection processes
Increase the effectiveness of your marketing efforts
Build consumer trust by giving them control of their data
A preference center lets customers tell you:
What information they will allow you to collect
What they will allow you to do with their data
How and how often you can contact them using the data you've collected
Preference centers offer companies better data which means you can implement more effective--i.e., higher-converting--marketing campaigns.
Even better, a preference center gives you a highly visible, easily accessible way to explain your privacy practices and market them as a value-added service.
Make Customers Your Co-Pilots
The best way to future-proof your marketing is to give consumers the opportunity to tell you what they want and figure out how to give it to them. Staying ahead of major swings is easier when you keep up with small shifts. Keeping up with small shifts is only possible if you're listening to the tiny sways in consumer behavior and government action.
And as long as you listen carefully, you'll always have an audience when you start talking.
Mar 3, 2022