Mark Kent is a fifth generation yarn man.
His great, great, grandfather, Thomas Kent, founded Kent Manufacturing in Greenville, South Carolina in 1843. Today, the company has about 100 employees, many of whom who have been there more than 50 years.
And while pretty much all of the company's competitors have gone international--moving plants overseas to India, China, and elsewhere--Kentwool continues to manufacture socks in Pickens, South Carolina, population: 3,126.
"We're definitely iconoclastic," says Mark Kent, the compay's CEO and president.
In the late 80s and early 1990s, the Kent family "dabbled" in overseas manufacturing, but in 1992, Kent made a firm decision to stay local.
Virtually all his competitors were going overseas; was he anxious when bucking the trend?
"I wish I could tell you the answer was no," he says. "There were many nights when I toyed with the idea that 'Man, did we make the wrong decision?'"
But Kent is more than pleased these days.
"Especially now, more than ever, there is an enormous amount of pride in our company," he says. "At a time when the economy was doing poorly and jobs were moving offshore, there's a feeling that we've done things that other companies haven't been able to do."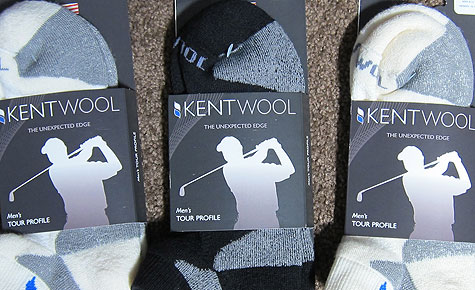 Taking Care of Customers by Staying Home
In 1960, about 26% of the American employees were engaged in some sort of manufacturing work. By the mid 2000s, that number shrank to about 7%. The reality was obvious: Labor costs were much, much cheaper overseas. In 2002, for instance, the average hourly rate for a Chinese manufacturing employees was $0.57. In the United States, it was $21.40. By 1998, outsourcing had become a $100 billion industry; by 2003, it had exploded to nearly $300 billion.
So as outsourcing became the norm, many American companies went offshore to manufacture products. But for the companies that decided to stay local, the road has not always been easy--whether it was retooling factories to make custom products, taking smaller margins, or even reducing the size of the workforce.
Dick Resch, the CEO of Krueger International, a Fortune 500 furniture manufacturer, took over the company in 1980. While most, if not all, of the company's competitors have moved their manufacturing facilities abroad--mostly to India and China--Resch saw a future for the company in Wisconsin.
"I saw a niche for us in taking care of customers and not manufacturing in mass needs," he says. "We retooled our factories to be flexible. That takes a lot of time and capital but we felt our goal was to be efficient and to have flexible manufacturing."
Today, the company provides custom office furniture for companies such as Microsoft, Facebook, and Box.net.
"Living on the Knife's Edge."
The decision to manufacture locally can often be a sore subject between the company's founder and the company's accountant or CFO.
Consider Okabashi, a shoe- and sandal-maker that was founded in 1984 in Buford, Georgia, about 40 miles north of Atlanta. Today, less than 1% of shoes sold in the United are manufactured domestically, but Okabashi has decided to stay local.
Kerry Cunningham, the company's executive vice president and CFO, says that when he joined the company seven years ago, the idea of manufacturing abroad--cheaply--certainly was a subject of conversation.
"When I came here, I looked at it like any accountant or CFO would," he says. "There is no question that if you were to roll out the numbers you would make the assumption that you would need to manufacture this overseas. No question."
But eventually, Cunningham came to see eye-to-eye with the company's founder.
"We wanted to make sure it was a safe product," he says. "Also, that it's safe for the environment. We felt that if we outsourced, we may have risked one or more of those values. It definitely means that we don't get the margins that we want, but we stuck to our values."
Cunningham says the company has sacrificed profit by staying in the United States, but that moving abroad would have been detrimental long-term.
"Trust me, it was tempting to move. But that would have been a really bad short-term decision. In hindsight, it's been a bad decision for this country," he said. "When manufacturing began to get outsourced, we gave up the golden eggs, but we also gave away the goose."
Slimmer margins in American-made brands are common. Steven Elliot, president of Oren Elliott Products, an Ohio-based manufacturer of capacitors says staying local since 1983 has saved his employees' jobs, but it's also forced the company to take smaller margins than its competitors.

"Markup is so low," he says. "We make a 20 percent margin when we're successful. We're living on the knife's edge."
Kevin Parker, the owner of Powis, a book-binding company based in Berkley, Calironia, says that even though his competition will charge less than half the amount for their product--about $1,200 versus $4,000--he's remained happy with his decision to manufacture locally, especially for environmental reasons.
"The pollution [in China]--it's amazing how bad the air is," he says. "It's unconsciounable. It was very discouraging from that point of view."
Interestingly, Parker also notes that his European distributors have pressured him to continue to manufacture locally.
"Europeans are really very negative about taking the product to Asia," he says. "They make something of the fact that it's U.S.-built."
That "Made in America" label can pay off. Sean Bandawat, president of Jacob Bromwell, a kitchenware company that was founded in 1819, says customers are willing to pay between a 20% and 30% premium for items made in the United States.
Bandawat and his partner, Eric Stanton, acquired Jacob Bromwell in 2010. He says the decision to keep the company local, wasn't all that hard. Besides, he says, "China isn't any cheaper any more."
In fact, he's right. Chinese labor costs have been on the rise in the last decade. Bloomberg noted recently that an April poll of about 300 U.S. contract manufacturers showed that 40 percent "benefited this year from work previously done abroad."
Perhaps these companies were on the right side of the trend.
"Insourcing is a trend I think we'll continue," says Dick Resch. "Done right here, I think we can be competitive on the world market."
Jul 3, 2012