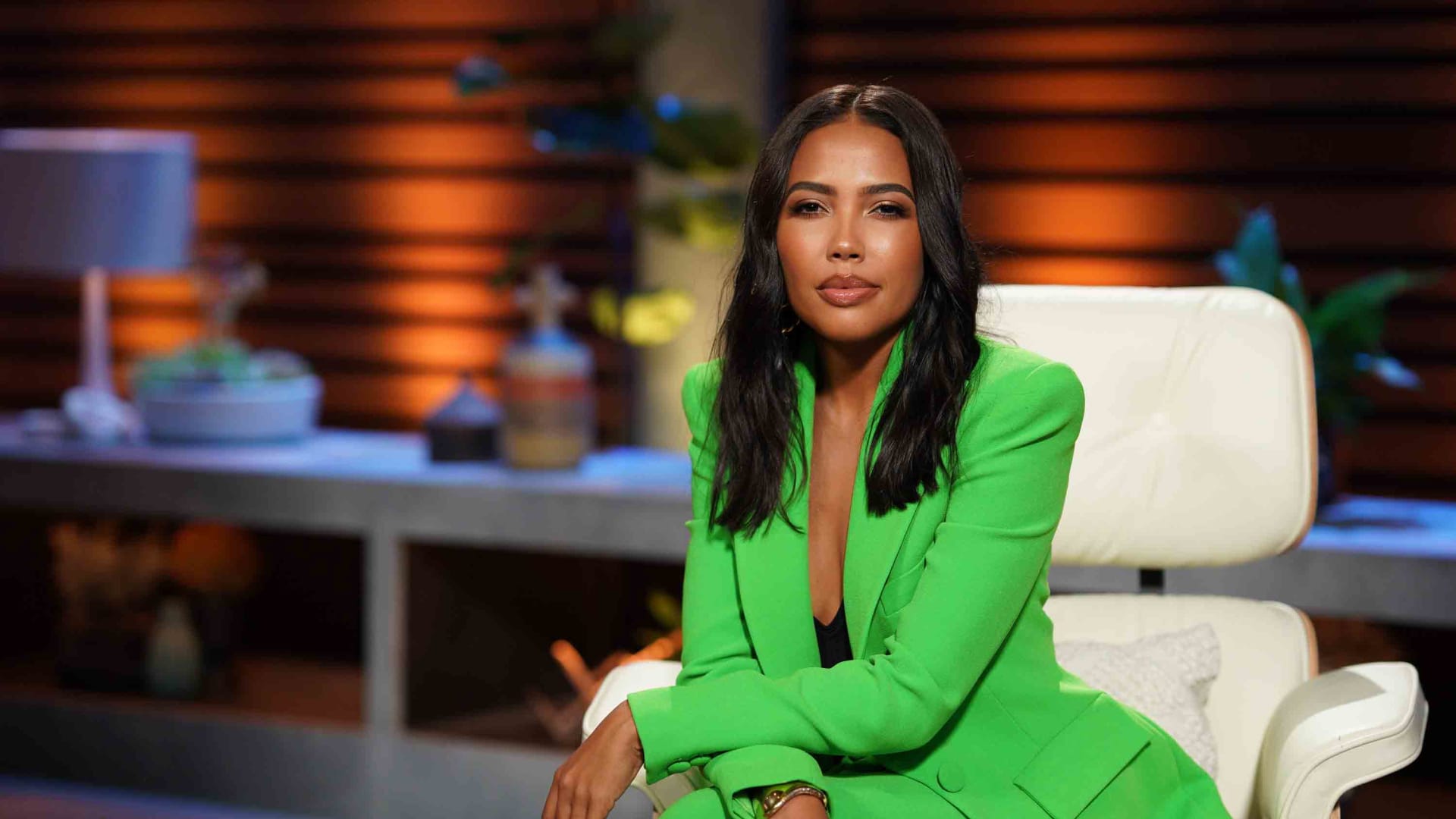 If you tuned into to Shark Tank's season premier last Friday, you probably noticed a new guest judge: Emma Grede. She's the first Black female entrepreneur to appear on the show, where she is scheduled to make additional appearances throughout season 13. The CEO and co-founder of Good American, a U.S. based apparel brand, and a founding partner of SKIMS, a loungewear, underwear and shapewear company, likely has much to offer the intrepid entrepreneurs--beyond a refreshing perspective on inclusivity.
Here are four things you need to know about Shark Tank's new guest judge:
1. Grede wants to break through the noise.
Throughout her career in fashion and as a Black female CEO, Grede has noticed the stark disparities in diversity and representation within entrepreneurship and is actively working to fill in those gaps. Part of that comes from ensuring the brands she works with include all sizes and skin tones. But it also comes from making appearances, like she is, on Shark Tank, as too few women of color get to spend time in the limelight. And as the old saw goes: when you see someone who looks like you succeed, it can help you visualize your own success.
2. She's looking for what's missing.
On this season of Shark Tank, Grede says she is focused on investing in individuals who are often underrepresented. She is looking to invest in those who are often left out of conversations when it comes to things like funding, especially black women. ProjectDiane, a biennial report on the state of Black and Latinx women founders by the organization digitalundivided, finds that Black and Latinx female founders raised just $1 billion in venture capital between 2018 and 2019. The number grew to $3.1 billion in 2020, but it's still pittance of the total capital outlay. The amount invested in U.S. startups last year reached $164 billion, according to the National Venture Capital Association.
"The financial investment community has a huge responsibility to address racial inequality in the U.S.," Grede tells Inc. "Shark Tank has given me the opportunity to shine a much needed light on the incredible entrepreneurs that may otherwise be overlooked."
3. Grede is committed to change.
Before forging partnerships with celebrities like Khloé and Kim Kardashian to launch brands like Good American and SKIMS, respectively, Grede worked in entertainment marketing, and at 24, launched ITB Worldwide, a talent and influencer marketing agency, where she currently serves as chair. In March of this year, alongside Chrissy Teigen and Kris Jenner, Grede launched Safely, a plant-powered cleaning brand.
To Grede, committing to change means getting ahead of the fray. It means leveraging social media to connect with people, while working with celebrities to create products that will resonate with customers. And she'll be looking for that sensibility in the companies she'll back.
4. She cares about more than fashion.
Grede knows a little can go a long way. As chairwoman of the Fifteen Percent Pledge, an initiative that urges retailers to dedicate at least 15 percent of their shelf space to a Black-owned business, Grede has seen firsthand how even a small lift can mean all the difference. With the impressive array of retail partners who've signed on to the pledge, the nonprofit has secured commitments amounting to more than $4 billion that will go to Black entrepreneurs across the U.S., over the next two years. Grede is confident that her investment dollars can have a similar affect.
Oct 9, 2021