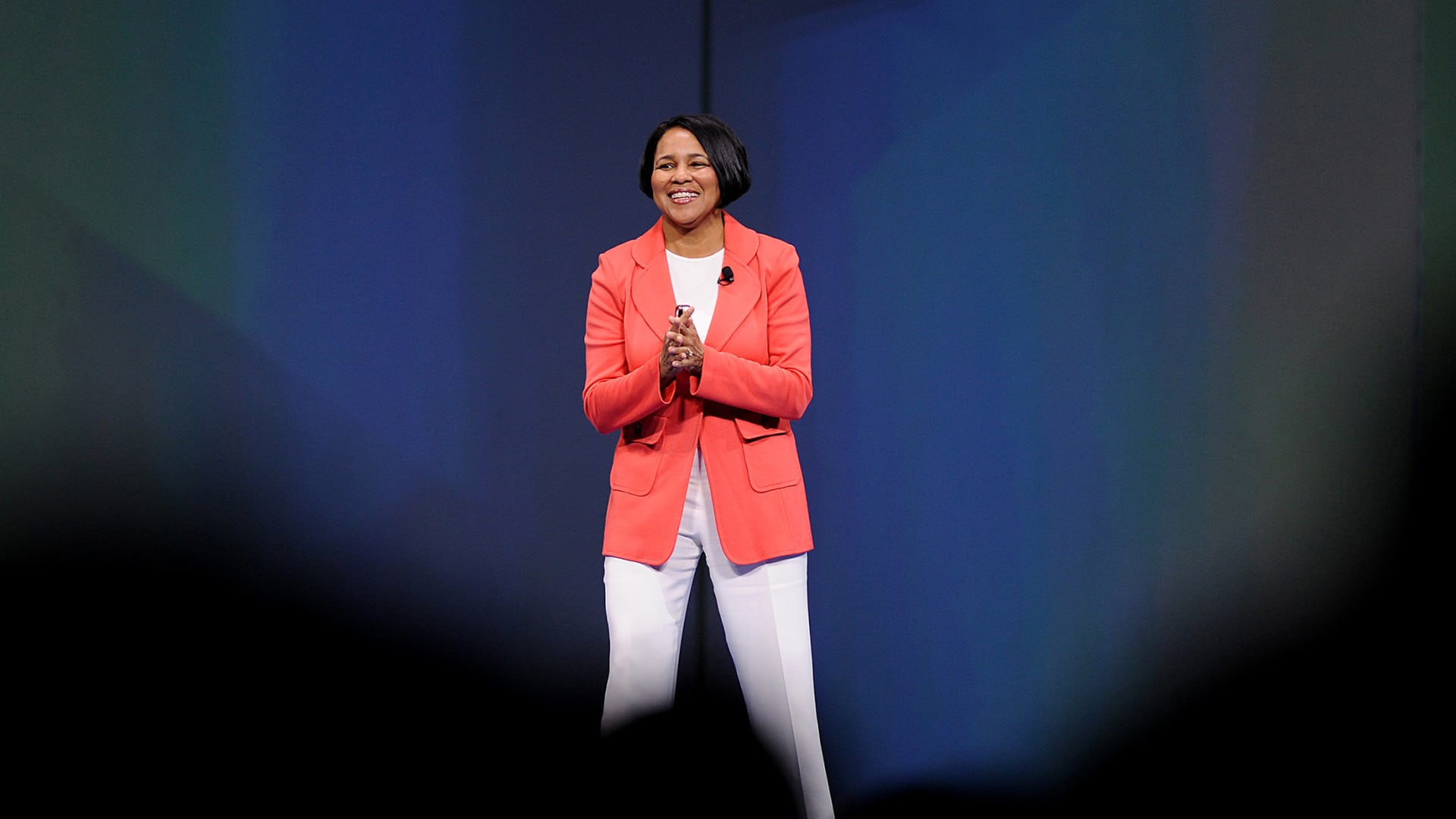 When Rosalind Brewer, or Roz as she's often called, stepped into her role as CEO of Walgreens Boots Alliance, she did so at possibly the worst time. It was March 2021 and the pandemic was raging. Her new job required ensuring that the pharmacy chain could deliver vital services to customers in desperate need of everything from toilet paper and alcohol wipes to masks and rapid tests. While months have passed since then, Brewer's challenges have only deepened.
Like countless other businesses, Brewer and her estimated 400,000-person team are also seeing the impact of the Great Resignation -- particularly on store-level employment. In October, 4.2 million people quit their jobs -- and the locus of the resignations appear to be happening at the lower end of the income spectrum.
It makes sense. The lowest-paid workers tend to be those on the front line, and with the pandemic still in full swing, they may be looking to move on to less risky jobs, which may even pay more. Brewer acknowledged the sentiment in a recent edition of "The New World of Work," a weekly series hosted by the Harvard Business Review.
"We recognize that they have complicated jobs now," said Brewer, referring to Walgreens's in-store employees. And pay, she added, is only part of the reason why people are quitting. "Sometimes, believe or not, it's about 'Do I love the environment?'"
Here are three ways Brewer said she's working to make Walgreens a better environment for employees, on the front line and otherwise. The practices may also be instructive for any business dealing with labor shortages.
1. Boost pay and transparency.
While Brewer noted that pay isn't the only thing workers care about, she does of course realize it's important. To that end, she says Walgreens earlier this year adjusted its bonus structure and minimum wage in an effort to recognize the work of pharmacists and employees. The company announced its plans to raise the minimum wage to $15 an hour for all its team members this past August. The initiative will phase in over the next three years. The initial increase took place starting this October.
The company is also evolving its policies and practices for in-store workers, like cashiers, with the goal to drive transparency about their roles. The goal, Brewer said, is to make people's jobs easier by outlining their goals, rather than those they have taken on because of the pandemic.
2. Help them stay connected.
While some companies have committed permanently to work-from-anywhere since the start of the pandemic and still others like Google continue to push off their return-to-the-office plans, Brewer wants to get people back into the office. She eschews both remote and hybrid structures.
Brewer says she has two reasons why: One is that employees will get too detached from the culture of the company, and second is that levels of loneliness, anxiety, and depression will increase in droves for employees who do not have the chance to connect with colleagues. "There is very little substitute for human connection," she said.
3. Show your appreciation.
The mental health and wellness of employees is a key driver behind the launch of Walgreen's hubs. These hubs are considered co-working spaces outside the headquarters in Deerfield, Illinois. They are meant to give team members both a touch point and dose of company culture because, she added, "culture can't sit on a piece of paper like a strategy can. You can't pull it off and then go create an action, it's about the way you make someone feel."
"We're all focusing on how do we create the best place to work so that people say, 'Yes, pay me for the work that I do, but [also] help me love my job,'" Brewer said.
Correction: An earlier version of this article misstated Rosalind Brewer's start date as CEO of Walgreens Boots Alliance. It was March 2021.
Dec 15, 2021