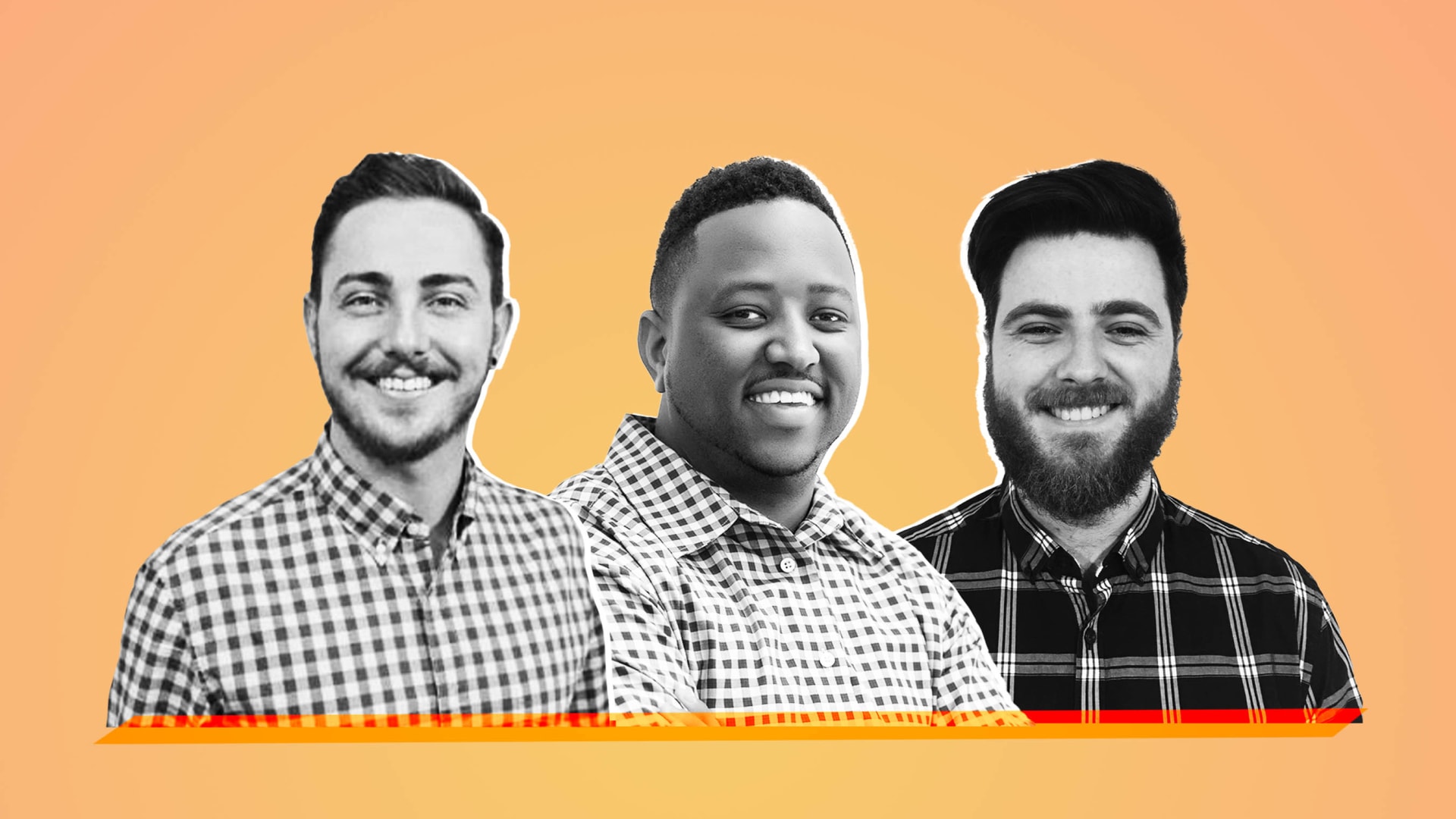 If David Cherrie had to pick the biggest lesson from scaling his company in the past year, it would be: Overhire. Another important takeaway: You need the right kind of capital to do that.
Dallas-based Arcade makes a mobile app that uses gamification, contests, and rewards to improve the performance of sales teams. The pandemic unexpectedly shifted the company into fast-growth mode. When sales teams left their offices last spring to work from home, they swapped the traditional office leaderboards and ringing bells used to celebrate wins for congratulatory Slack messages. Soon, employers needed to find more dynamic ways to motivate their teams, says Cherrie, who started the company in 2016. And they found Arcade. "We grew like 500 percent in terms of inbound traffic," he adds.
To cope with and leverage the demand, Arcade closed a $4.5 million round of funding led by Stage 2 Capital in April, which the company announced Wednesday. Arcade has used some of the funds to hire--the team has about 40 employees, and Cherrie plans to add an additional 30 to 40 by the end of 2021. "Hot tip: if you're building a sales team, overhire because not every person is going to work out," he says. Arcade can continue its hiring spree largely because the company weighed its options and took the right kind of funding at the right time.
How it started
While in college in 2015, Cherrie worked at retail chain Optus in Melbourne, Australia, selling cell phones. He lost his motivation to outperform--until he and his manager cooked up a system of games and subsequent rewards for the sales team, such as free lunch and an exemption from having to take out the trash. Cherrie says the incentives proved effective enough to boost the store's performance. "That was the real penny-drop moment," he says. "It made every day and every shift an opportunity to be successful and to win."
He and his co-founder, James McLaren, a computer science major, created a rough web version of the game system and asked several Optus store managers they knew to try it out. The test resulted in one store experiencing a 17 percent increase in monthly sales over three months. With that initial proof of concept, Cherrie and McLaren raised $100,000 through San Francisco-based accelerator and venture capital firm 500 Startups and moved to the U.S. in mid-2016 to build a company.
In its current iteration, the Arcade app lets both individuals and entire sales teams track their progress on metrics such as number of calls made, and earn customizable rewards like gift cards or a trip to Disneyland. Team members can also award peers "stars" for a job well done, which Cherrie notes is a key social aspect of the app. "It's not just money that motivates people," he says. "It's purpose, it's social belonging, it's self-actualization."
Picking the right kind of capital
Arcade initially focused on "deskless" workers. The company got its first big break in 2017 when a publicly traded video games retailer tested the app for six months and saw monthly revenue per store go up by 8.4 percent. With that data and experience, Arcade raised a $1.25 million convertible note round in 2019.
Then the pandemic hit, and retail customers suddenly fell off. Within about 90 days, however, Cherrie says Arcade started receiving inquiries from software and insurance companies looking to keep newly distributed workforces engaged. Sales calls went from one to two a week in April 2020 to 40 to 60 per week by April 2021, he says.
With the opportunity to capitalize on the new customer base, Cherrie and his team decided they needed funds to scale up quickly. Self-funding with cash flow would have not have allowed the team to gain as much market share as they wanted, says Andre Riley, who joined Arcade in July 2020 as chief revenue officer in charge of scaling operations. They considered both debt financing and revenue shares with investors, ultimately deciding the former would not provide regular infusions of cash, and the latter would not provide enough money upfront. And equity crowdfunding (think Wefunder or Republic) would mean paying broker's fees. "And then you've got like 200 people on your cap table," Riley says, "but do you want to deal with 200 signatures every time you make a decision?"
Finding a VC match
Cherrie and Riley met with Stage 2 Capital in October 2020. They saw in the deal both the capital they needed and also partners willing to guide and advise them. Mark Roberge, managing director of the fund and the author of the seminal The Sales Acceleration Formula, helped Cherrie and his team zero in on Arcade's best leading indicators, or data points that could predict the company's future performance. "They essentially jumped on the ship and grabbed a paddle," Cherrie says.
Now that Arcade has the cash to bolster its sales team and marketing budget, the company will turn its focus to keeping its growing number of new customers happy, Cherrie says. Arcade soon will integrate into Slack and Microsoft Teams. And in the next 30 days, it will add onboard 1,000 new sales teams to the app, he adds.
Cherrie is well aware that as Arcade grapples with fast growth, it's easy to make mistakes. One error he especially wants to avoid is not focusing enough on employees. "It's really easy to get super busy and spread out and distributed in terms of your bandwidth that you can neglect the people," he adds. To reconnect with his employees, he implemented monthly health checks, all-hands meetings on the audio chat app Clubhouse, and an advisory board.
He's also aware of the temptation to mistake funding for success, another blunder Cherrie is keen to dodge. "This funding comes with responsibilities," he says. "I think we too often celebrate the funding when we should be celebrating companies that achieve true revenue growth."
Jun 30, 2021