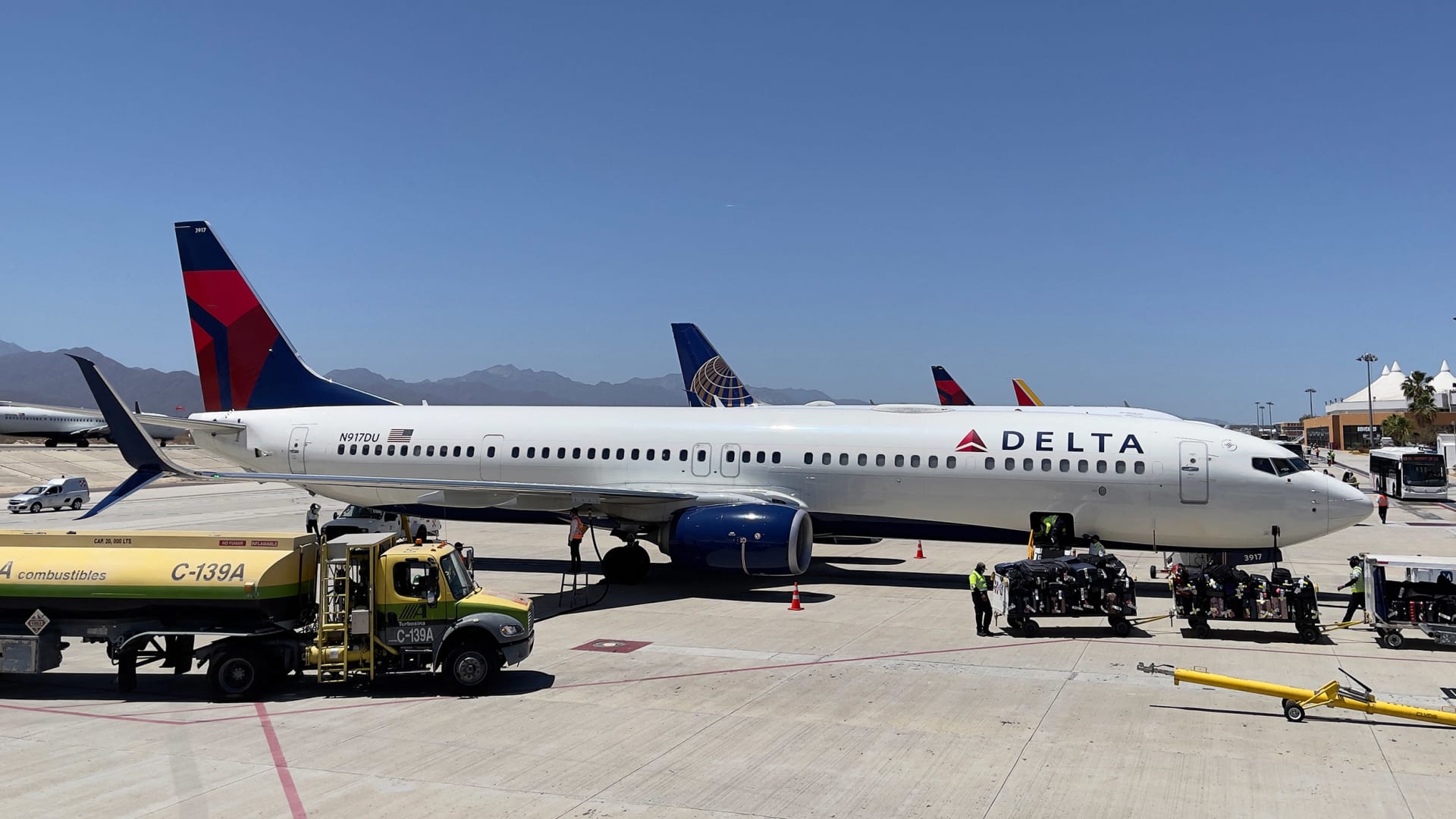 CEO Ed Bastian wrote in a public memo that unvaccinated Delta employees on the company's health care plan will be charged $200 extra a month starting November 1.
Unvaccinated employees also will start getting tested weekly on September 12 for as long as local transmission rates remain high and must wear masks while on the job, effective immediately.
"Over the past few weeks, the fight has changed with the rise of the B.1.617.2 [Delta] variant -- a very aggressive form of the virus," Bastian wrote. As a result, he added, the company is taking "robust" measures to encourage employees to get the shot.
The Delta variant has driven an uptick in cases and overwhelmed the country's hospitals. As of late August, over 77 percent of the ICU beds in the U.S. are being used due to a rise in Covid-19 patients, according to Axios. Most of those patients are not vaccinated.
Three-quarters of Delta employees are vaccinated, the CEO said. But the cost of coronavirus hospitalizations contributed to the airline's decision. "The average hospital stay for Covid-19 has cost Delta $50,000 per person. This surcharge will be necessary to address the financial risk the decision to not vaccinate is creating for our company," Bastion stated.
The CEO added that in the last couple of weeks, most of the Delta employees who have been hospitalized due to coronavirus were not fully vaccinated. Employees who choose not to get the shot will not receive "Covid protection pay" if they get sick.
FDA approval of the Pfizer-BioNTech vaccine is expected to encourage more employers to mandate vaccines. But there are many factors to consider before you decide whether to do so. As Inc. has reported, if you require a vaccine and an employee has a serious, adverse health reaction, the employee could get worker's comp. Employees also are allowed to refuse to take the vaccine for religious or medical reasons. If you do not accommodate that objection, you could open yourself up to legal issues. And a mandate could dampen your recruiting efforts in a challenging labor market, though that effect could subside if more companies require vaccines.
While the virus -- and the debate about requiring vaccines in the workplace -- rages on, Delta has taken a firm line. "Vaccinations are the safest, most effective, and most powerful tool we have to achieve our goals, live up to our values, and move forward," Bastian wrote.
Aug 25, 2021