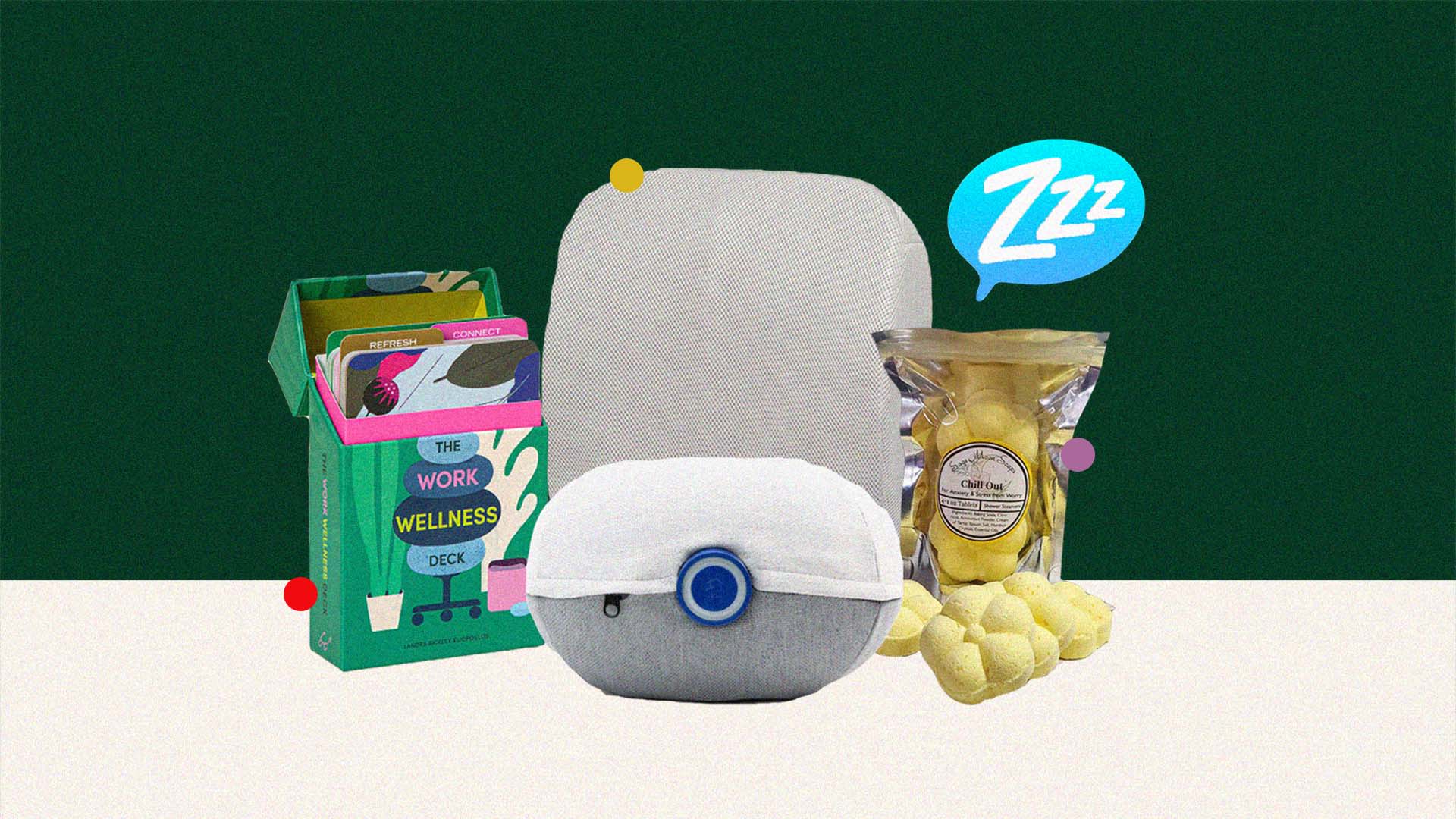 It might not be a panacea for everything people are dealing with right now, but a thoughtful present could go a long way. Research published in the American Economic Review found that a gift improved workers' performance by 25 percent--compared with no significant increase for an equivalent monetary boost. So here are five options you can give members of your team, other business owners, or even yourself to help provide some relaxation.
Relaxation playing cards
Pick any of 60 cards from the Work Wellness Deck to start de-stressing. The pack features ways to chill out while you're clocked in, from a quick breathing exercise to expressing gratitude. $19; Uncommon Goods.
A supportive back pillow
It's been a long couple of years of hunching over our laptops. Check out this orthopedic lumbar cushion with memory foam that easily straps onto your various chairs--which should be handy for your hybrid schedule. $35; Coop.
Shower scents
Most entrepreneurs are far too busy for baths, so give them (or yourself) a pack of these shower steamers, which you place on the floor when you shower to breathe in the de-stressing scents of bergamot and ylang ylang. $12.59; Etsy.
A relaxation app
Calm, the sleep and meditation app that was a onetime Apple app of the year, allows you to gift subscriptions to your friends. Among other features, you can listen to music, watch video lessons on mindful movement, and check out a sleep story. $69.99; Calm.
A meditation cushion
The Aduri cushion aids meditation by pulsing gently while you sit on it to guide breathing. You can pair the cushion with Sanskrit mantras or other audio from the Aduri app on your phone. $199; Aduri.
Nov 9, 2021