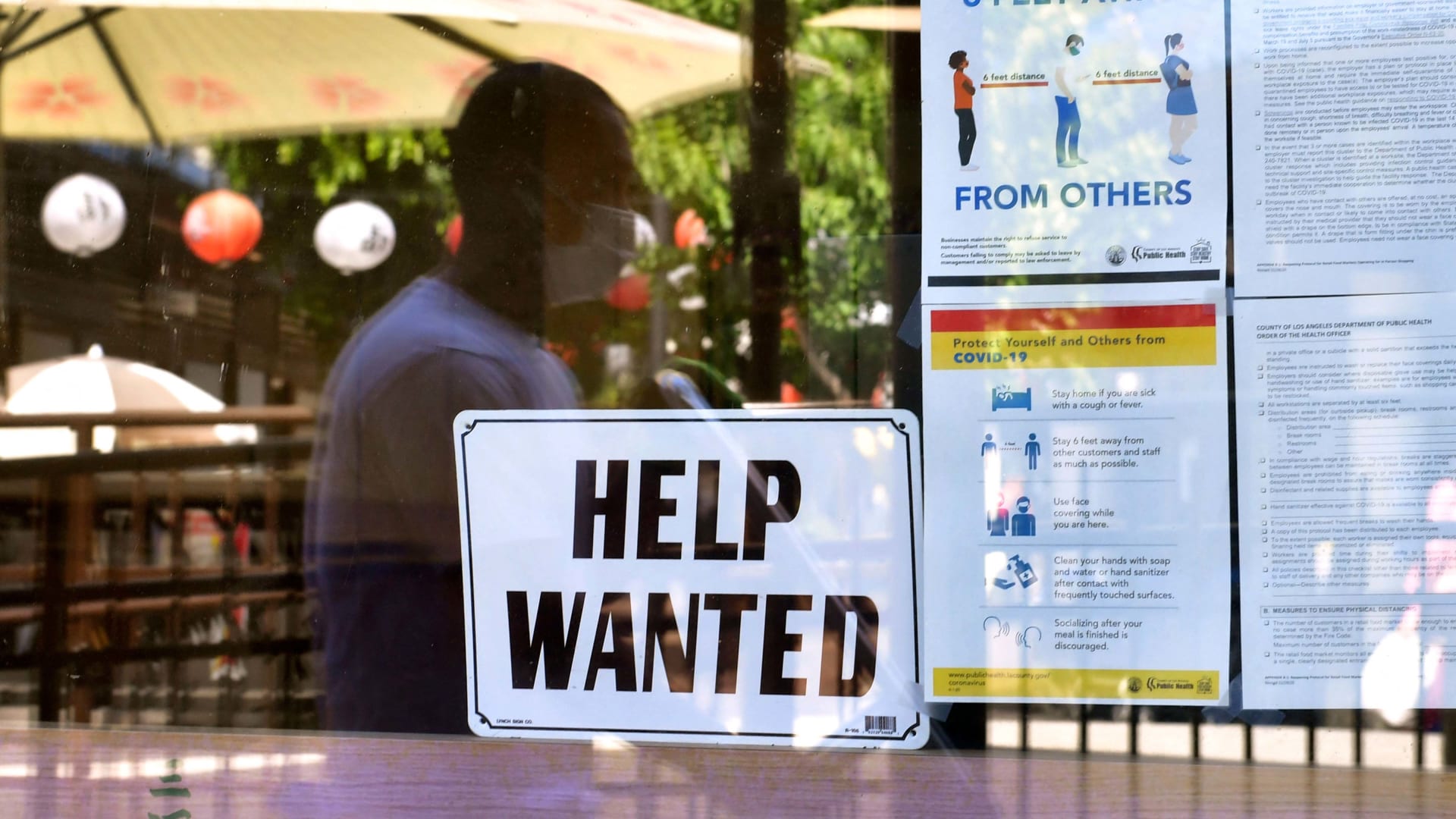 With job openings at a record high, it may be time to refine your methods for attracting talent.
The Bureau of Labor Statistics released Wednesday the Job Openings and Labor Turnover (JOLT) report for May, which found an eye-popping 9.21 million U.S. jobs open. That's comparable with April, when there were 9.3 million openings, an all-time high since the agency started collecting data in 2000. The April number was later revised downward to 9.19 million.
The market for talent is incredibly competitive right now, and employers "need to react to that incredibly quickly or they're going to see their talent funnel drop," says Nathan Acker, SVP and general manager of Appcast, a technology firm that provides recruitment advertising solutions, based in Lebanon, New Hampshire.
For business owners, now is the time to think about strategies such as increasing wages, offering signing bonuses, and increasing your spending on recruitment if you want to beat out the competition for top employees, Acker advises.
The number of people who quit their jobs in May declined to 3.6 million, from four million in the initial April data, according to the BLS report. Still, the figure is thought to show that workers' confidence about the economy and their ability to find another job remains high. Several sectors saw large decreases in employees quitting, including business and professional services; transportation, warehousing, and utilities; and durable goods manufacturing.
Correction: An earlier version of this article misstated the name, location, and description of Nathan Acker's company. It is Appcast, a Lebanon, New Hampshire-based technology firm that provides recruitment advertising solutions.
Jul 7, 2021